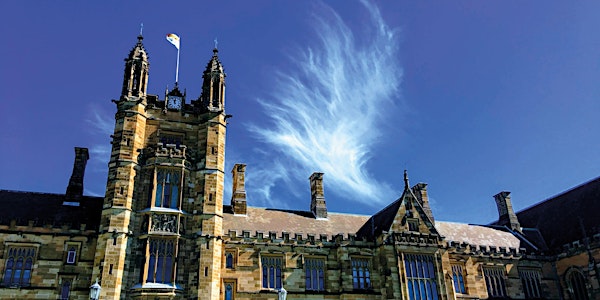 AAIA 40th Anniversary: Mobility and Settlement in the Eastern Mediterranean
Event Information
Location
AAIA Boardroom, Centre for Classical and Near Eastern Studies of Australia
Room 480 - Level 4
The Madsen Building
The University of Sydney, NSW 2006
Australia
Refund policy
Contact the organiser to request a refund.
Eventbrite's fee is nonrefundable.
To celebrate our 40th anniversary, the AAIA is hosting an international conference "Mobility and Settlement in the Eastern Mediterranean"
About this event
***Notice – Conference postponed due to Covid-19 pandemic***
Owing to the uncertain circumstances caused by the corona virus and their international impact the Organising Committee has decided to postpone the conference, originally scheduled for November 2020, for 12 months.
The conference will now be held in November 2021. The precise dates will be announced when they are determined.
***
Why did Greeks from both the mainland and the islands go West and North between the 9th and the 7th centuries, while at the same time emulate Eastern models in all cultural facets, from religious concepts to manufacturing techniques?
It has long been recognised that mobility is one of the defining characteristics of the ancient Eastern Mediterranean societies. While the intensity of this phenomenon may have varied through time and space, and not all members of any particular community may have shared equally in it, mobility - and the connectivity it engendered - endowed the region with its particular characteristics.
Mobility presupposes destinations, both mid-points and end-points. The interaction between the various modes of mobility will form the main focus of the conference. Is it possible to identify and define cultural changes that reflect variations in the level of a community's interaction with lines of mobility? Can established paths be identified, and if so, how did they change through time? Did the unequal and mutable intensity of interconnectivity play a role in rendering some communities more resilient than others through times of stress?
This international conference draws together leading archaeologists to consider these and related themes over three consective days from 18-20 November, 2020.
Confirmed key-note speakers to address the conference are:
Christina Ioannou (University of Nicosia), on the Connections between Cyprus and the Near East,
Antonis Kotsonas (New York University), on Mobility and Interaction in the Northern Aegean,
Nicholas Stampolidis (University of Crete), on Crete's External Contacts between 1000 and 600 BC.
The full program and information for delegates will be available on our website: https://aaia.sydney.edu.au/40th-anniversary-conference/
Please join us to celebrate 40 years of the AAIA and to engage with the latest research in this exciting field.
Date and time
Location
AAIA Boardroom, Centre for Classical and Near Eastern Studies of Australia
Room 480 - Level 4
The Madsen Building
The University of Sydney, NSW 2006
Australia
Refund policy
Contact the organiser to request a refund.
Eventbrite's fee is nonrefundable.