AACCI South Australia AGM 2017 & Pre-Christmas Members Networking Event
Description
Notice is hereby given that the Annual General Meeting of the South Australian Chapter of the Australia Arab Chamber of Commerce & Industry will be held on Thursday 23rd November 2017, commencing at 5:00pm. The Chairman of AACCI SA will present the Financial Statements FY 2016-17 of the Chamber.
Following the AGM, all members are invited to a "MENA update" presentation by Mr Matthew Neuhaus and a "Meet the Members" Networking with fellow members over pre-Christmas refreshments.
---
EVENT GUEST SPEAKER:

Mr Matthew Neuhaus, A/g First Assistant Secretary, Middle East and Africa Division, DFAT
Mr Matthew Neuhaus commenced as Assistant Secretary, Middle East and Africa Branch in the Department of Foreign Affairs and Trade (DFAT) on 27 July 2015. Prior to this, he was the Australian Ambassador to Zimbabwe from January 2011 to March 2015 (accredited also to DRC, Malawi and Zambia).
Mr Neuhaus has served in several senior positions in DFAT in Canberra, including as the Head of the Pacific Engagement Taskforce and Head of the Commonwealth Heads of Government Meeting (CHOGM) Policy Task Force in 2010.
He was the Director of the Political Affairs Division of the Commonwealth Secretariat in London 2002-2008. His previous postings with DFAT include Kenya (1983-1985), Papua New Guinea (1988-1989), New York (1991-94) and Australian High Commissioner to Nigeria – accredited also to Ghana, Sierra Leone, Senegal and The Gambia (1997-2000). He was seconded to the Department of Prime Minister and Cabinet (Senior Adviser, International Division) from 2001-2002.
---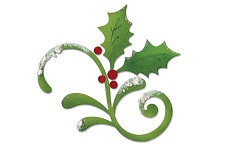 Please register to attend.
We are looking forward to seeing you at the 2017 AACCI South Australia AGM & pre-Christmas Drinks.
To respond or for further information: Olga Kostic, SA Executive Officer
08 8363 7355 /0428 797 991 olga.kostic@austarab.com.au