AACCI Exporters Dinner with the Ambassador of State of Qatar & EFIC Economi...
Description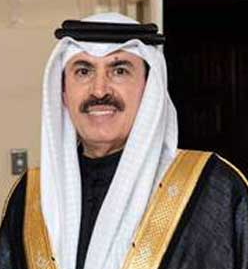 The Australia Arab Chamber of Commerce & Industry Exporters Dinner
In Honour of His Excellency Mr Nasser bin Hamad Mubarak AL-KHALIFA, Ambassador of the State of Qatar on his first official visit to Adelaide and South Australia. AACCI (SA) Chairman Mr Soufiane Rboub is pleased to host his Excellency as a Guest of Honour for this event.
With a population of 2.2 million and high affluence, there is strong demographic and political demand for the services that SA companies can offer to Qatar. South Australia is one of Australia's leading and most innovative food producing regions. With a large proportion of foreign expatriates (including 4,500 Australians) living in Qatar, there are opportunities to enter the market with bespoke product offerings.

Qatar has also successfully bid to host FIFA 2022. This unprecedented construction boom in Qatar will result in the construction of 70 training facilities, 8­‐12 football stadiums, 12 non‐competition venues, an additional 95,000 hotel rooms, 900km of new roads, 240 new interchanges and a rail network that will connect the nation.
---
Our Guest speaker: Cassandra Winzenried, EFIC Senior Economist
Additionally learn of EFIC's business solutions available to SME exporters to the Middle East and North Africa (MENA) Region.
EFIC is Australia's export credit agency, which operate on a commercial basis and partner with banks to provide financial solutions for:
Small and medium enterprises (SMEs) that are exporters

Australian companies in an export supply chain

Australian companies looking to expand their business operations overseas to better service their clients

Australian companies operating in emerging and frontier markets
As EFIC's Senior Economist, Cassandra is responsible for providing country risk assessments in support of business transactions and undertaking broader economic analysis on political, economic and regulatory developments affecting Australian exporters and investors abroad.
Before joining EFIC, Cassandra worked for the Centre for International Economics and the Commonwealth Treasury. Her experience spans public policy analysis, economic forecasting, economic impact evaluation and regulatory review, investment feasibility studies and country risk assessment. Cassandra holds a combined Bachelor of Economics and Bachelor of Business from the University of Newcastle and a Masters of Government and Commercial Law from the Australian National University.
---
SME MENA exporter guest speakers:
Soufiane Rboub (The University of Adelaide), Chairman of AACCI (SA)

Mark Ryan, GM Business Development, FCT Flames

Mark Nykiel, CEO, Philmac
---
Attendance is by registration only with limited numbers. Register by Friday 28th October COB.
For more information:
Olga Kostic
SA Executive Officer
E olga.kostic@austarab.com.au
P 08 8363 7355
This event is proudly sponsored by: