Please join us for AAA's March 'At Home' visiting a residential project in Lilyfield by Bijl Architecture
About this Event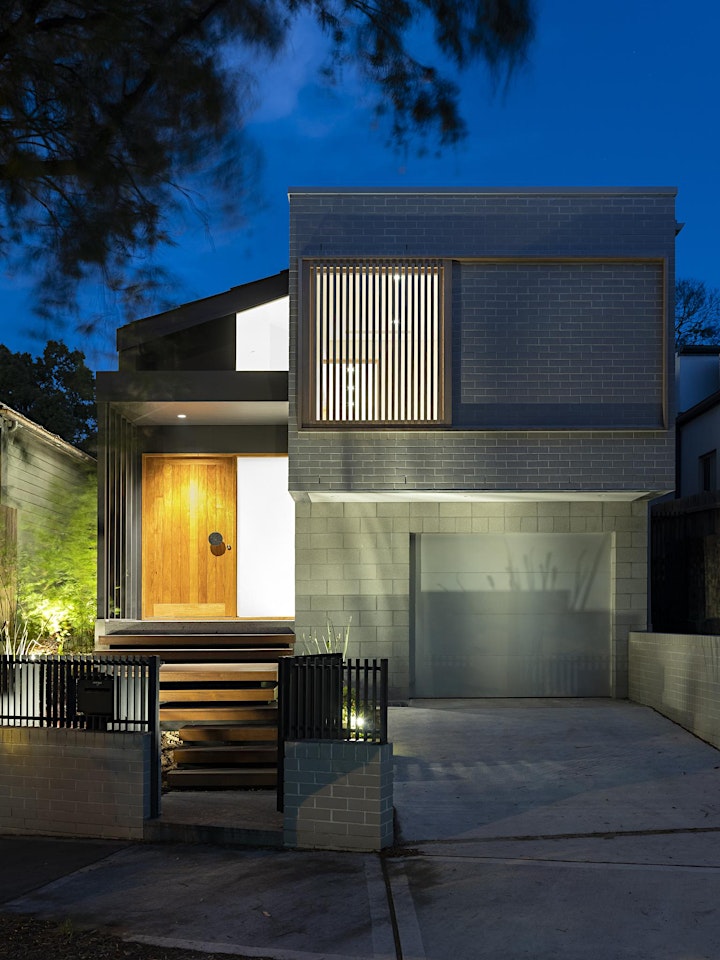 At Home with Bijl Architecture
In March, we will be opening Raven House by Bijl Architecture. Designed as a new house for a young family, this generous new dwelling slots between its older neighbours with sensitivity and confidence. Bookended by a busy intersection and transport node at the street front and with an enormous rockface stepping up at the rear, the topography and site character presented an excellent opportunity for a layered, form-led design and material approach. This dovetails with the design considerations for long term habitation and flexibility, the dwelling balancing many different potential futures with the robust demands placed upon it by contemporary family life.
Raven House is a home that shelters, centres, and celebrates family and foundation. It is revealed gradually through level changes and materiality: vertical and horizontal layers of brick, rock, metal, glass, and timber screening.
Don't miss out on seeing Raven House which is a must.
Numbers are limited, so book early.
Instructions 
Due to Covid-19, we follow all current NSW Government health requirements and have reduced the number of attendees allowed on the day, so please book early. 
All attendees will be reminded to practise social distancing of 1.5metres from one another on the day and you will be asked to use the hand sanitisers on entry to the house and masks will be required.
You are welcome to come anytime within the specified time. Event is not wheelchair accessible, children under 12 not permitted and no pets allowed. Tickets are non-refundable. 
Photographer Tom Ferguson.
Booking Instructions for AAA Members
Enter your AAA membership number (Including the 3-letter prefix) to the promotional code box and an additional ticket type for members will be shown.