Sales Have Ended
Ticket sales have ended
Please keep your recipt number and you will have your movie ticket redeem at the door on the day of the event. If you have any enquiries about the movie or if you would like to participate in the event as a volenteer please send your message to zhaoxingyufilm@gmail.com. Thank you kindly! 或者联系微信:A939498162
Sales Have Ended
Ticket sales have ended
Please keep your recipt number and you will have your movie ticket redeem at the door on the day of the event. If you have any enquiries about the movie or if you would like to participate in the event as a volenteer please send your message to zhaoxingyufilm@gmail.com. Thank you kindly! 或者联系微信:A939498162
About this Event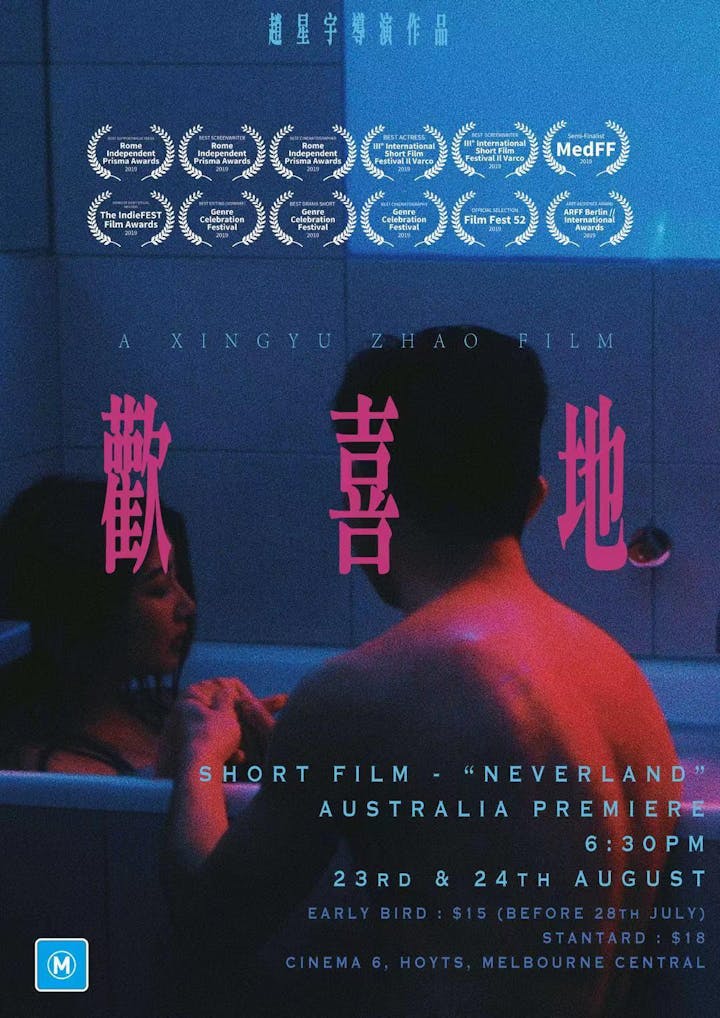 Neverland is a 35-minute Short-Movie, a super-normal love which tells a story of :
Dong Dong, a young 19-year-old girl has a strong and twisted crush on her older brother (QIU Qiu)'s best friend (Yuan Yuan), who's not aware of Dong Dong's affection at all. Dong Dong, deliriously in love with Yuan, constantly sneaks into Yuan's home to spy on his life. QIU died from an accident caused by drunk driving the night before his wedding to his girlfriend Yun. The four of them depict the fantasy, frustration and desperation of lust and love.
Time:
1. 18:30, 23rd Aug, 2019
2. 18:30, 24th Aug, 2019
Address: Cinema 6 Hoyts Melbourne Central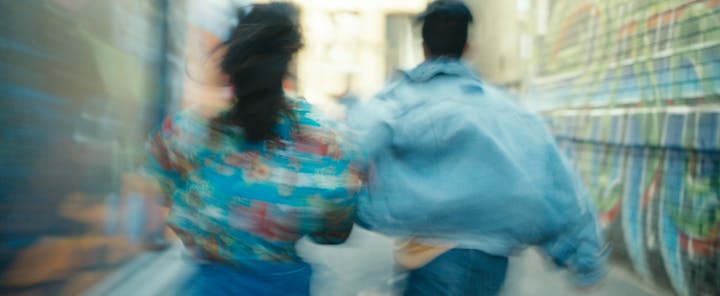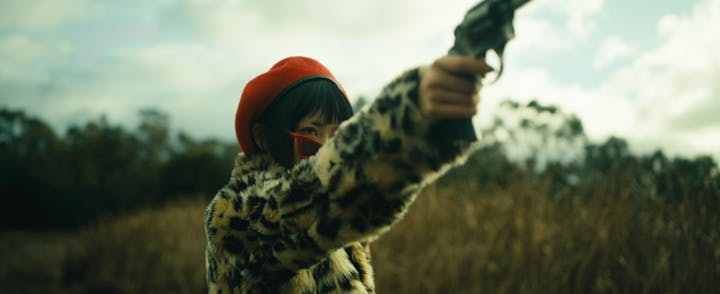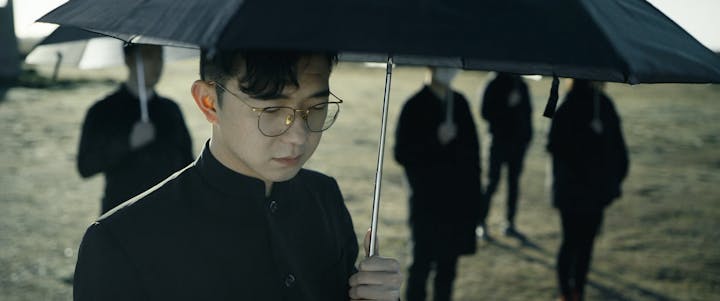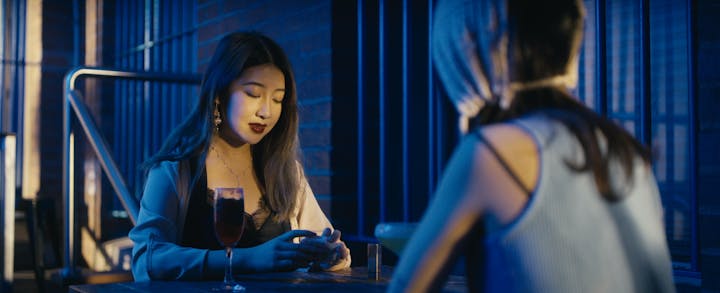 INTERNATIONAL AWARD WINNING SHORT FILM:
Neverland, this short film is a hearty production condensed with creativity, arts, black humour and intimacy emotions from innovative director Xing Yu,Zhao. The founder of Zhao Xing Yu Film Production. Stirring with his emotions within his work, Neverland was able to receive enormous encouragements, feedbacks and awards from numerous international film festival including:
* ARFF Berlin // International Awards 2018
* The IndieFEST Film Awards
* Genre Celebration Festival 2019
* Roma Independent Prisma Award
* Il Varco - International Short Film Festival
This is definitely an artistic surreal love film that you will not want to miss out on.
"Never say no to Neverland. We will see you at the screening."
- Team of Zhao Xing Yu Production.