Description
This film is rated MA15+ for some heavy themes, strong sexual content and coarse language.

In an Australian first, this gripping drama showcases the emotionally expressive nature of Auslan (Australian Sign Language) for an ambitious writer, Reuben, who struggles to maintain confidence and assertion amid his anxiety-induced speech impediment.
When Reuben has a chance meeting with the charismatic, suave (and profoundly deaf) Derek, the two share an instant connection over their values of loyalty, human rights and the virtues of being passionate and resourceful. Learning to sign, Reuben sees improvement in his overall demeanour and crafts a screenplay that his new partner encourages him to take to producers.

Despite his misgivings, Reuben makes contact with his idol, an over-the-hill actor-turned-producer named Gareth, with hopes of making a meaningful and cathartic film together. Unfortunately, this respected film industry professional will do anything for one last blaze of glory... even if it means bulldozing Reuben and Derek with viciously aggressive scare tactics and stealing their idea. Though an underhanded legal document leaves Derek to scoop Reuben up from the brink of oblivion, the strength of the human spirit outweighs the sting of bullying and Reuben gathers all the resources Derek has given him, to come up swinging and win back what was always rightfully his; the credit, the confidence and the life-affirming catharsis.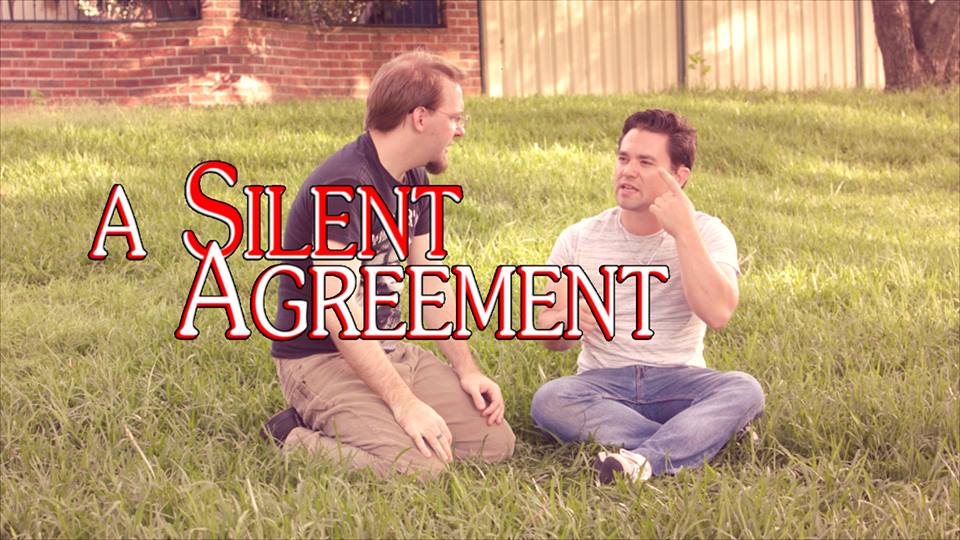 Written and directed by Davo Hardy, in the starring role of Reuben, "A Silent Agreement" also features several profoundly deaf actors; Joshua Sealy (in the dynamic and challenging role of Derek), Luke Watts (as Sebastian Mowbray) and Matthew Archibald (as Peter Raymond). Veteran Australian actor and TV personality, Paul Mercurio also stars as Gareth, the dispicable producer, out to tread on anybody he feels he needs to get where he aims to go.

The Auslan is scattered within the dialogue at first but gets steadily more complex and foreign-language-esque as the film progresses, to symbolise its integration into Reuben's nature of communicating with people.