Description
This event will be a special one as we combine a live band with the culinary creations from Chef Gavino Pilo who hails from Naples.
The supper will be done the "Italian way": welcome drink to kickstart the evening on the rooftop, a long, meandering meal time as guests sip wine late into the evening and engage in intriguing conversation, banter and laughter.
It will be a unique occasion to socialise around the dinner table with amazing people and plenty of food cooked with passion. Not to mention, we will have "Infrequent", a live band perform and sing some popular pop songs - acoustic style – to set the ambience right at the beginning of the evening.
With over 15 years of work experience across several Italian joints, our chef Gavino will be cooking a 5 course feast for all of us while demonstrating his pasta making skills in an open kitchen (so feel free to watch and learn).
The meal will be paired with plenty of Italian wines (both red and white). Guests are welcome to bring their own bottles too if preferred.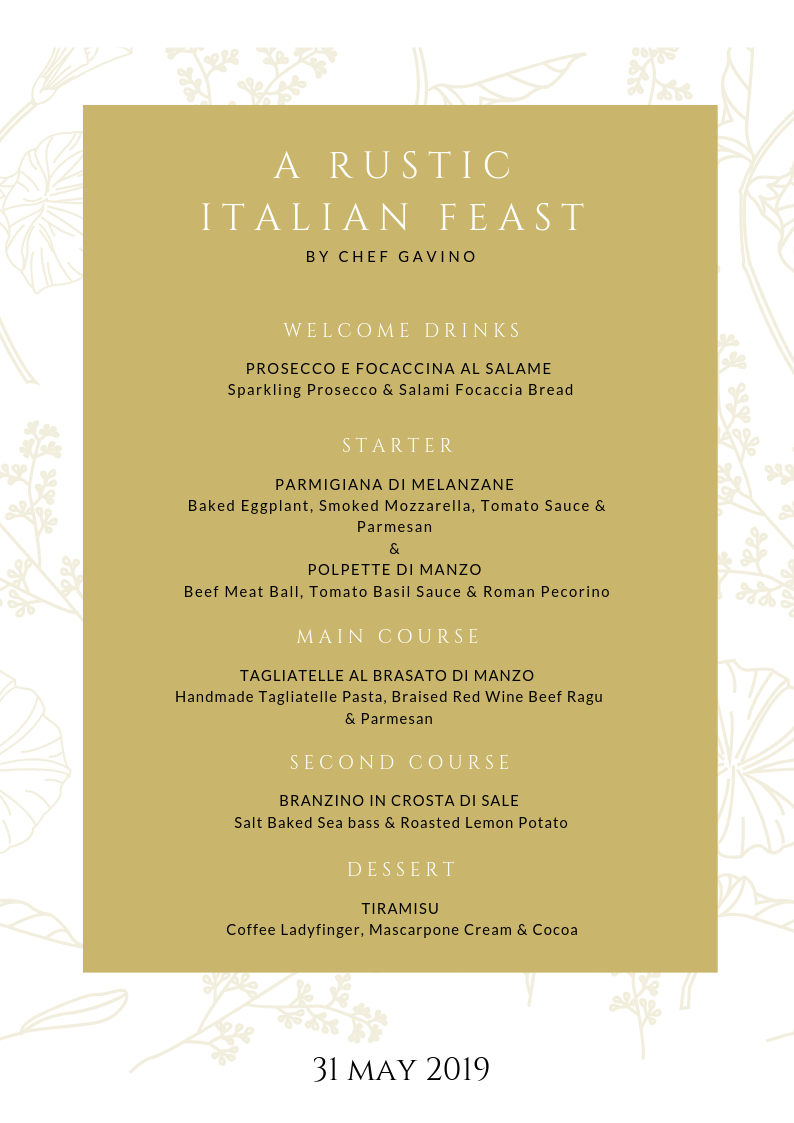 More info available at this link:
https://www.flirtyfridays.com/upcoming-events/2019/5/31/the-best-of-southern-italy
To register, please sign up on my homepage and complete the event form in the link above (folllowed by payment)
Spots are limited so we operate on a first come, first serve basis.
Thank you.
Cheers
Michelle and team