A River with a City Problem - a Research Seminar
Adding humans to a natural feature like the Brisbane River is a recipe for disaster. Dr Margaret Cook details how this has happened.
About this event
Join us for this research seminar from historian Dr Margaret Cook on her book, The River with a City Problem.
Rivers are prone to flooding as part of their natural life cycles. Despite the knowledge of the Aboriginal people, British settlers developed an urban settlement on Brisbane's floodplain in 1824, creating a permanent and spiralling hazard.
Dam construction bred a dependency on engineering to manage floods, rather than deploying town planning, building codes and legislation to manage floodplain development. It was easier to control the water than human behaviour, a strategy employed throughout the world. However, major floods in 1974 and 2011 proved control was illusory, destroying property and lives in Southeast Queensland.
Dr Margaret Cook is a history lecturer at the University of Sunshine Coast and holds Honorary Research Fellow positions at La Trobe University and University of Queensland. She has been a freelance historian for many years, working in the heritage, museum, government and private sectors and publishing on numerous topics. She holds a PhD in history from the University of Queensland and her current research interests include natural disasters, water politics, and the cotton industry. Her recent books are A River with a City Problem: A History of Brisbane Floods and an edited collection, Disasters in Australia and New Zealand: Historical Approaches to Understanding Catastrophe. She was the recipient of the John and Ruth Kerr Medal of Distinction for excellence in history and historiography in 2020.
Registration closes at 8.30am on the day of the event.
(main photo: South Brisbane in the 1893 flood - item is held by John Oxley Library, State Library of Queensland, Public Domain, https://commons.wikimedia.org/w/index.php?curid=12345831)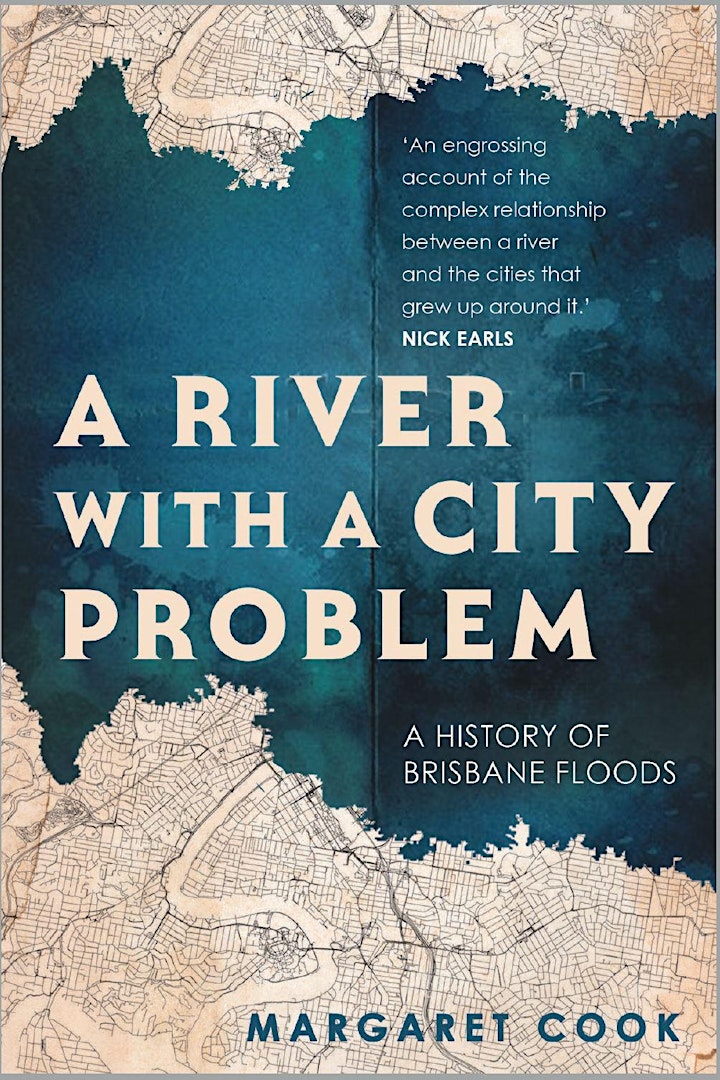 Organiser of A River with a City Problem - a Research Seminar