| | |
| --- | --- |
| | |
Event Details
A PROPERTY OF THE CLAN by Nick Enright
A disturbing tale inspired by real events, A Property of the Clan tells the story of the sexual assault and murder of a 14-year-old girl at a party. It examines a culture of boys and girls lost in the misrepresentation of one another, the ugliness of victim blaming and the emotional and social effects the unexpected death of a peer has on young people.
The story follows a small group of teens including Jared who witnessed the crime, his girlfriend Rachel and best friend Ricko, and the victim's best friend Jade. Torn apart by the tragic event, the group delves into why it happened, who is responsible and if justice will be served.
A key piece of writing for Australian youth in the 90s, A Property of the Clan is a powerful and emotionally candid examination into peer pressure by one of Australia's pre-eminent playwrights, Nick Enright. In 1997, the play was adapted into the Australian drama thriller film, Blackrock.
The production holds contemporary relevance as director Phillip Rouse explains, "In a culture of rising violence against women, A Property of the Clan deftly examines the psychology of victim blaming and rests responsibility of action firmly on the boys and men of the world."
In a bold staging concept, A Property of the Clan will see the performers both create and destroy the set during the show. On a Perspex backdrop, the performers will paint their childhood memories before tearing it down at the end, symbolising the loss of innocence experienced from the terrible crime.
Featuring some of the freshest talent of the Sydney independent theatre scene, A Property of the Clan includes Sydney Theatre Awards 2014 winner George Banders (All's Well that Ends Well, Romeo & Juliet), Megan Drury (Ruben Guthrie, Macquarie, Closer), Jack Starkey-Gill (Bell Shakespeare's Players' Company) and Sam Young (Vampire Lesbians of Sodom, Space Cats). 
The production is directed by Phillip Rouse, who is also the artistic director of Don't Look Away, a theatre company dedicated to reviving and invigorating classic Australian plays; and co-produced by Stephen Carnell of Blancmange Productions, who has successfully delivered fourteen shows to Australian stages over the past eight years.
NOTE: Patrons must be 18+ as this theatre is part of a licenced hotel.
Writer Nick Enright
Director Phillip Rouse
Producer Stephen Carnell
Production Designer Martelle Hunt
Lighting Designer Philip Paterson
Assistant Director Anne Britto
Stage Manager Peter Truong
CasT: George Banders, Megan Drury, Jack Starkey-Gill, Samantha Young.
Publicity Kabuku
Photography Phyllis Wong
Graphic Design Phillip Rouse
Graphics Clint O'Hanlon
Sponsors: East Village Hotel, Harris Farm Markets Potts Point, Kings Cross Clinic, Quest Potts Point, Ray White Elizabeth Bay, Scivetti Hair, Westpac Potts Point, The World Bar.  
When & Where

Blood Moon Theatre
The World Bar
24 Bayswater Road
Kings Cross, NSW 2011
Australia

Organiser
Blancmange Productions ABN 86 050 050 38 a trading name of Carnell & Partners Pty Ltd
is a producer of theatre, radio, film and events. Founded in 2007 by producer Stephen Carnell, Blancmange has produced twenty stage shows, radio drama, a feature film & six short films over the past thirteen years. Our f
ocus is upon new work, edgy themes, powerful performance, innovative design and unusual venues. DEADHOUSE 2 i

s Blancmange's twenty-first production.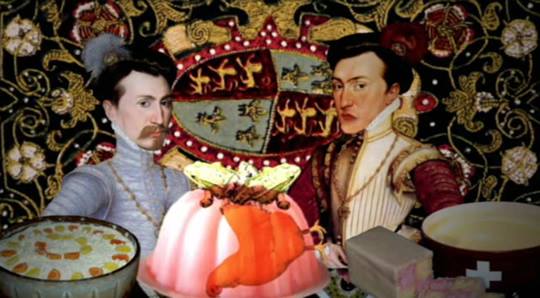 Actors Anonymous Incorporated ABN 96 360 746 883 was established 10 years ago and is a not-for-profit charity status network of actors, directors, writers and producers who create, perform and produce independent theatre, radio and film. AAI has several thousand members and regularly co-produces with members.