Description
We thought we could use plastic once and throw it away with negligible impact to humans and animals.

A Plastic Ocean is a new feature-length adventure documentary that brings to light the consequences of our global disposable lifestyle. In A Plastic Ocean, an international team of adventurers, researchers, and Ocean ambassadors go on a mission around the globe to uncover the shocking truth about what is truly lurking beneath the surface of our seemingly pristine Ocean.
The results will astound viewers–just as it did our adventurers–who captured never-before-seen images of marine life, plastic pollution, and its ultimate consequences for human health.

During its four-year production period, A Plastic Ocean was filmed in 20 locations around the world in beautiful and chilling detail to document the global effects of plastic pollution–and introduce workable technology and policy solutions that can, if implemented in time, change things for the better.
~
Join us for this astounding and highly informative FREE evening of film and chocolate tasting

~


CHOCOLATE TASTING - THE CHOCOLATE YOGI
Raw, organic, vegan, dairy-free, gluten-free, handmade, fair-trade, locally made and simply delicious chocolate :-)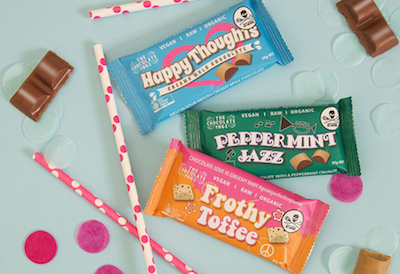 www.thechocolateyogi.com.au
Program:
6.30pm: Doors open, mocktails and tapas available for purchase
7pm: Free chocolate tasting
7.30pm: Free film screeening
9pm: Eco products and desserts available for purchase

Getting there:
The Kitchen Hub is 7 mins walk from Central station.
There is free on-street parking in surrounding streets.

Please note:
No BYO food or drinks are allowed to be brought into the venue.
Enquiries:
kjstaton@icloud.com
Subscribe to our Films For Change newsletter!
Follow Films For Change on FB

Thanks to our event sponsors for their generous support:
The Chocolate Yogi