Join artist Annie Bolitho in making a small book as a way to mark the start of 2022 and gift it to a loved one.
About this event
Reflecting on themes of regeneration in Filipe Filihia's exhibition Symbiosis this workshop will draw attention to the organic nature of life and relationships. Participants will be supported in making a practice tiny book, as a prelude to making a small book as a gift for a loved one. The books will incorporate organic elements and celebrate life and the importance of connection. Materials and light refreshments will be provided.
Annie Bolitho is a writer, artist and facilitator of community connection. She has conducted community arts projects in hospitals and other workplaces, a lighthouse, a boatshed and at many festivals. Transformation is a central theme in all her work, and in her passionate engagement with natural dyeing, handmade books and the importance of death as a matter of life. Her book 'Death, a love project' (2019) has been described as life affirming, reflective, creative and practical.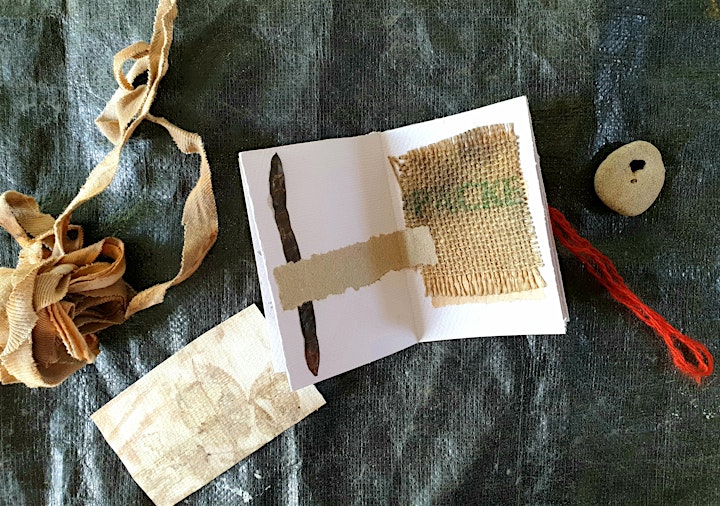 Participant Information
Families welcome. Suitable for ages 7+.
This is a Covid-19 Safe Event and will proceed in line with current health advice.
When visiting please remember to sign in and have your proof of vaccination or exemption ready.