A fundraising lunch to support the people effected by the recent events in Afghanistan
About this event
Recent events in Afghanistan has been distressing for everyone, especially for our Afghan colleagues with their families back home. Recent statistics shows that more than half a million people are internally displaced and the entire country experiencing food shortage to some level. With many of us at a loss as to how to best show support, some of our people have coordinated a lunch to enable us to come together and support our Afghan friends and colleagues as well as raise funds for the United Nations High Court for Refugees (UNHCR). UNHCR is working to resettle effected Afghans as well as providing on ground assistance to those most in need.
Due to COVID restrictions we are unable to have a large single lunch, instead you will be able to collect your food from multiple floor hubs which you can then enjoy with your colleagues anywhere you like. When purchasing a ticket you will select which floor you are collecting from and head there on the day.
Food will be supplied from the local restaurant Sufra Kebab House, options are below, with a portion of the price being donated to UNCHR.
Food options, both options cost $30 (Including meal and small donation)
1- Mixed kebab (chicken and lamb) with rice and bread
2-Flafel served with rice and salad (Vegan)
Please select which level you would like to collect your food from and purchase your ticket for that floor. We will send you an email invite where you will be able to vote for the food option you would like to have. Please respond to this as soon as you can so we can give the restaurant notice.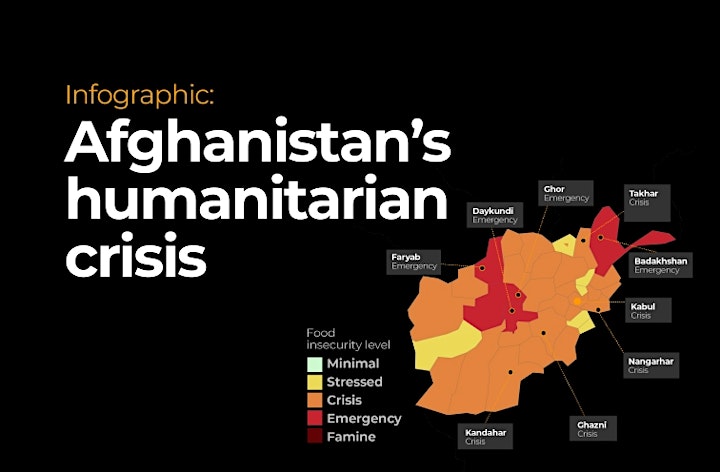 Organiser of A lunch for Afghanistan (An Emerging Professionals Initiative)