A Holistic Approach - the Mouth as a Gateway to Good Health - Sydney

Sunday, 29 October 2017 from 9:30 am to 4:30 pm (AEDT)
Event Details
The mouth provides a wealth of information about a person's health. When you know what to look for you can deliver significantly better health outcomes to your patients.
The mouth is the beginning of the respiratory and digestive systems, the site of the two most common human infections (i.e. gum disease and tooth decay) as well as being highly innervated neurologically.It is surprising that it so frequently ignored when treating a patient's general health. When oral health and function are compromised the health of rest of the body is affected.
This one-day program has been designed to equip health practitioners with the skills necessary to identify and assess problems within the oral cavity and understand their potential impact on whole body health. By understanding the dynamics of the oral cavity, new insights can be gained, and common treatments for patients can be more effective and complementary to other treatment protocols.
Program learning outcomes:
• Define the key elements of a complete oral health assessment.
• Describe the two most common infections occurring in the population, relevant treatment options and the vectors by which chronic inflammation and biocompatibility have the potential to impact on systemic health
• Understanding the challenges of biocompatibility of dental materials; Mercury toxicity, metal-induced chronic inflammation, BPA.
• Assess the impact of diet on craniofacial development, potential airway problems and possible impact on posture.
• Identify the link between parafunction (e.g. clenching and grinding), sleep-disordered breathing and chronic pain of the head, neck and jaw (e.g. chronic tension headaches).
Presenter: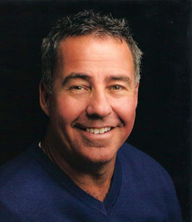 Dr Ron Ehrlich BDS (Syd Uni.) FACNEM
Health Advocate & Educator, Broadcaster, Author,
Holistic Health Practitioner & Dentist

Dr. Ron Ehrlich is one of Australia's leading holistic health practitioners and holistic dentists. In 1983 he co-founded the Sydney Holistic Dental Centre and has developed a patient-centred practice and approach to healthcare. Dr. Ron takes an innovative view of how stress impacts on our health, and includes a unique oral health perspective. He is qualified in nutritional medicine, pain management and, of course, holistic dentistry.
Dr. Ron is a member and former Vice President of the Australasian College of Environmental and Nutritional Medicine (ACNEM) from which he gained his Fellowship in 1996.
While maintaining his clinical practice in Sydney, Dr. Ron also delivers keynotes in the UK and across Australia, appears in media, conducts research and runs workshops for the public and health professionals on health and wellness from a unique oral health perspective.
General information:
To book: please book via the website or by phoning 1800 456 855.
Seminar times: registration from 9am. Start 9.30am. Finish 4.30 pm
CPE: 6 CPE points (ATMS policy accrues 1 CPE point for each hour of approved educational time).
Please bring:  your lunch if you wish or purchase nearby.
ATMS cancellation policy: bookings cancelled between 7 and 21 days before the seminar date are able to transfer the booking to another seminar. Bookings cancelled with less than 7 days notice before the seminar date will not be entitled to any refund.
Please note:  if it is deemed that a seminar is not viable, it may be postponed or cancelled by ATMS. Participants of the seminar would be notified of the postponement or cancellation approximately 1 week before the scheduled date of the seminar.
It is not permissible to bring children to ATMS seminars
When & Where

Adina Apartment Hotel Sydney, Darling Harbour
55 Shelley Street
Sydney, NSW 2000
Australia

Sunday, 29 October 2017 from 9:30 am to 4:30 pm (AEDT)
Add to my calendar