Description
Celebrating Jean Hailes Women's Health Week with an evening of inspiration, empowerment and interesting stories about health and wellbeing.
We still have tickets available to this event so please come along and help us celebrate and raise awareness for Women's Health.
We would love to see you join us for this engaging and fun experience on the 8th of September starting at 5.30pm - Stillwater Providore.
7 guest speakers will be lifting the room with interesting stories and ideas on emotional and mental health drawing from their own challenges - running a business, leadership, motherhood, family healthy, life challenges and social media health. This is a diverse level of experience and empowerment for guests.
In an ever challenging and demanding climate this event promises to leave everyone knowing why it is important to surround yourself with like-minded people and how important it is to seek support and find strategies that will help you to be the most resilient, confident and empowered version of yourself.
---
A Healthy Happy You is about women sharing their experiences from both their personal and professional lives, with messages on mental health, confidence, self belief, life balance, financial health and resilience all being highlighted on the evening.
---
A healthy, happy you is our vision, through positive emotional and mental health inspiration
This event is proudly Supporting Women's health week.

We will provide all coming along with inspiration and empowerment for their own health and wellbeing journey and to help others to build an awareness of females in our community that make fantastic sources of support along with information on the night available to guests about other services providing empowering wellbeing strategies.
What is happening at this event?
Health and wellness inspiration! And a chance to connect with like-minded people.
Opening speaker Belinda Fettke who will then be joined by a panel of professional leaders in our business community, sharing with us how they approach health and wellbeing in their profession, career and in life.
Let's learn and be empowered from each other and consider, what makes a healthy happy you?
Guests will be treated on the evening with all of the following....
A women's health week bag
Inspiring speakers on health and wellbeing - Including 2 opening speakers and a panel of industry influencers
Mindful meetings, sponsored by Mecure Launceston
Seating and standing options
A drink on arrival and Tasmanian gourmet platters
Opening speaker, Belinda Fettke, Cofounder of Nutrition for Life and award winning photographer and owner of BPhotography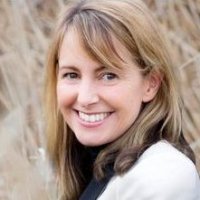 Belinda, a determined and passionate business owner and leader, Wife and mother of 3. Belinda will share her health story asking the question "Am I normal?" along with, how finding your purpose can drive health and vitality for all areas of life.
Website - http://www.nutritionforlife.healthcare/ Twitter - @BelindaFettke

A female panel supporting health and wellness
A fabulous line up of professional women, business owners and leaders - women of all ages, career roles and who wear various hats in their daily life. Our wellness panel will provide further insight and ideas on emotional health, developing self belief, maintaining good financial health, resilience, stress management and much more.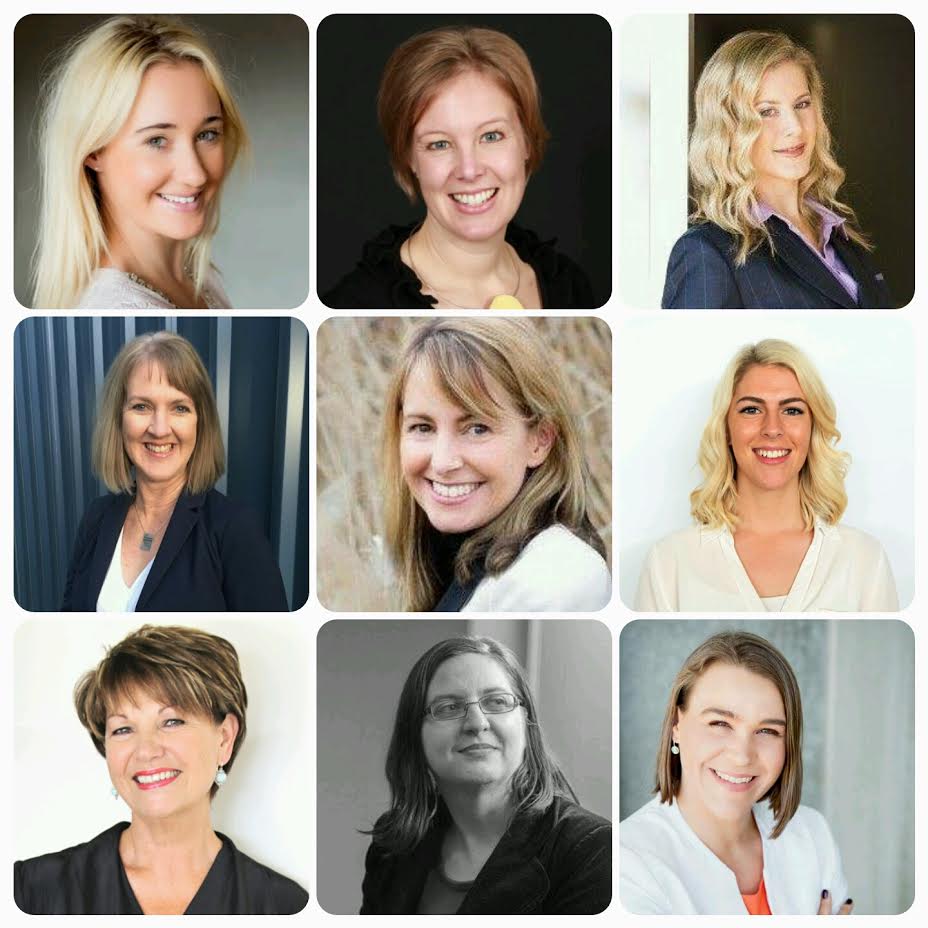 Sophie Skipper - Events Manager Tailrace and event organiser BeHers ball
Sarah Yates - Program Coordinator The Vibrancy Project
Tenille Pentland - Managing Director Mecure Launceston
Naomi Walsh - Director at Vernarchie Contracting
Tameeka Lynch - Business Banking Specialist ANZ
Belinda Fettke - Co founder & Marketing Manager Nutrition for Life
Joanna Hewson - Leadership mentor and facilitator Financial advisory services
Anita Brunacci -
Senior Family Lawyer at the Tasmanian Aboriginal Community Legal Service
Ari Powell - Program Facilitator The Vibrancy Project
Mindfulness at Work
Tenille Pentland, Managing Director of the Mecure Launceston
Event MC
Ari is a qualified Teacher, Accredited empowerment coach and an expert in supporting females to take back control of their personal and professional lives through emotional coaching and applying Creatrix®. Ari is passionate about women's health and in particular women's mental and emotional health. Ari is a program facilitator with The Vibrancy Project and will be the MC for the evening at this event.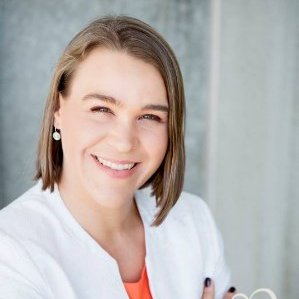 Event Organiser
Sarah Yates - The Vibrancy Project

By having the opportunity to contribute this event to women in the Launceston and Tasmanian community, I believe the message of women's health will spread a little further. Health is the foundation upon which all of our hopes and dreams rest and along our journey we will always encounter many challenges. A healthy happy you is about what YOU can take away from the evening to inspire change, enhance your personal growth and to encourage you in continuing your positive health journey.
Thank you for supporting!
Why we are passionate about delivering this event for you?
As women of our Tasmanian community wearing many hats in daily life, facing hurdles and challenges to good health and a positive wellbeing, we wanted to bring an experience together where we could collaborate advice under the one roof from like-minded females to further benefit your health or those you care about.
Supporting
Jean Hailes Women's Health Week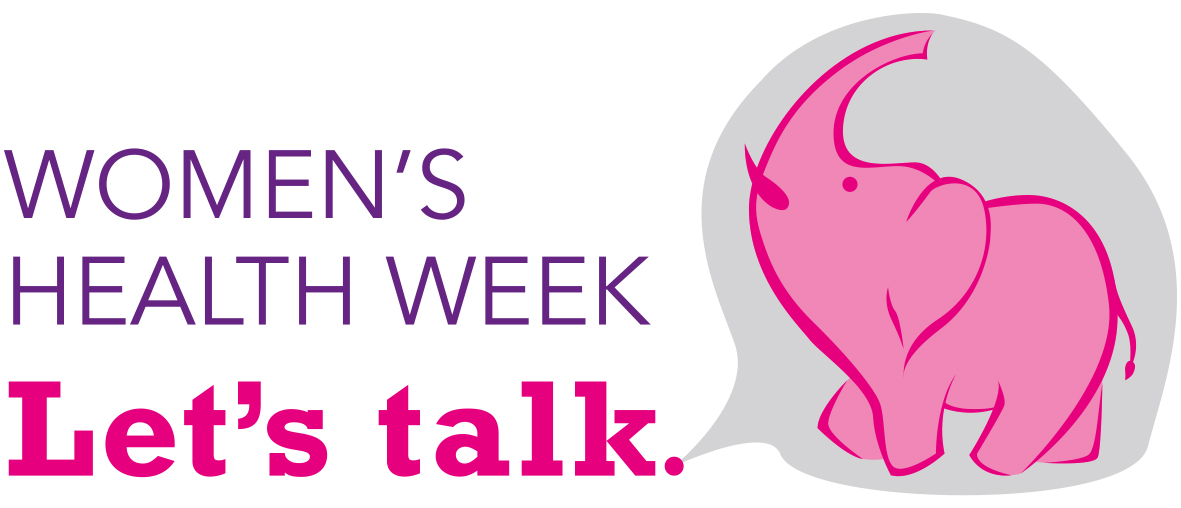 Event Supported By
ANZ, Nutrition for Life, Venture Strategy, The Mill Providore, Jean Hailes Women's Health Week, BeHers, Polish you Sparkle, Joanna Hewson Venarchie Contracting, The Vibrancy Project, RUOK, Mecure Launceston, FITUP, Pin & Tonic, Venture Strategy, Department of Preminer and Cabniet, SRA Corporate Change

---
FAQs
Is my ticket transferrable?
You may pass your ticket on to a friend or colleague

What is the dress code?
Professional wear/ Cocktail
What are the key themes at the Healthy Happy You event?
A special focus on mental and emotional health.
Who will this event appeal to?
This event will appeal to all females and males who are interested in supporting female health in their life and industry
What do you need to bring?
You do not have to bring anything, but if you have a business card you should bring it along, you never know who you could connect with!
Where can I contact the organiser with any questions?
Please contact Sarah Yates on 0408 311 709 or to sarah@vibrancyproject.com.au
---