Description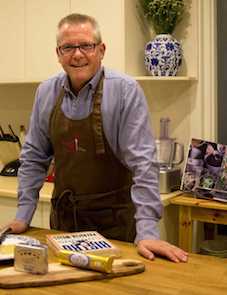 Steven Smith (www.thebuttersmith.com.au) is a home cook who loves to share his passion for cooking with others, he will take you through a hands-on cookery course in how to make some delectable desserts- Portuguese custard tarts, lemon tart and pear tarte tartin. This class is suitable for all cooking abilities - let Steve show you how to make the best pastry and patisseries.
Showcasing produce from the Adelaide Central Market your morning will begin with a casual chat, coffee, croissant and making pastry dough before a produce gathering trip into the Market. Then comes the cooking segment, whilst the desserts are cooking Steven will take you through a butter tasting - why is European butter so creamy?
When the desserts are cooked relax and enjoy the fruits of your labours with a glass of bubbles- what a perfect way to spend a Saturday morning!