Event Information
Location
Lion Gate Lodge
Royal Botanic Garden Sydney
Mrs Macquaries Road
Sydney, NSW 2000
Australia
Description
A garden is a poem conceived in light,
Born in birdsong, fruited in flight.
~ Mark Tredinnick, from 'Anthology'
Think of a poem as a place. In particular, a garden: a curated and closely tended assemblage of words, speaking their own and their maker's long histories, composing together a "timbered choir".
In this delightful and interactive 3 hour workshop, celebrated poet Mark Tredinnick will walk poetic pathways through the Garden, discussing matters of form, prosody and poetic practice. He will share two or three of his own poems, written in the Garden during his time as poet-in-residence. Mark will offer up a couple of short forms — haiku and sijo — and guide participants in the creation of their own poems in the Garden.
A Garden of Words is a practical and inspiring workshop. Participants will have a chance to workshop, with Mark and the other participants, a poem they bring along, or one they make in class.
As a celebration of Seniors Week, this workshop is for older garden-and-poetry-lovers.
MARK TREDINNICK—whose books include Almost Everything I Know, Bluewren Cantos, Fire Diary, The Blue Plateau, and The Little Red Writing Book—is a celebrated poet, essayist, and writing teacher. His honours include the Montreal and Cardiff Poetry Prizes, The Blake and Newcastle Poetry Prizes, the ACU and Ron Pretty Poetry Prizes, two Premiers' Literature Awards, and the Calibre Essay Prize. Two new poetry collections, Walking Underwater and A Beginner's Guide, will be published in 2018.

A Garden of Words is part of the ongoing program New Shoots: Poems inspired by plants. You can read Mark's poems and find out more about the New Shoots project on the Royal Botanic Garden Sydney website
When: 4 April 2018
Times: 9:00am - 12:00noon
Where: Lion Gate Lodge, Royal Botanic Garden Sydney
Cost: General $32 pp | Seniors $20pp. Morning or afternoon tea included
Bookings: Essential online
Questions?: programs.info@bgcp.nsw.gov.au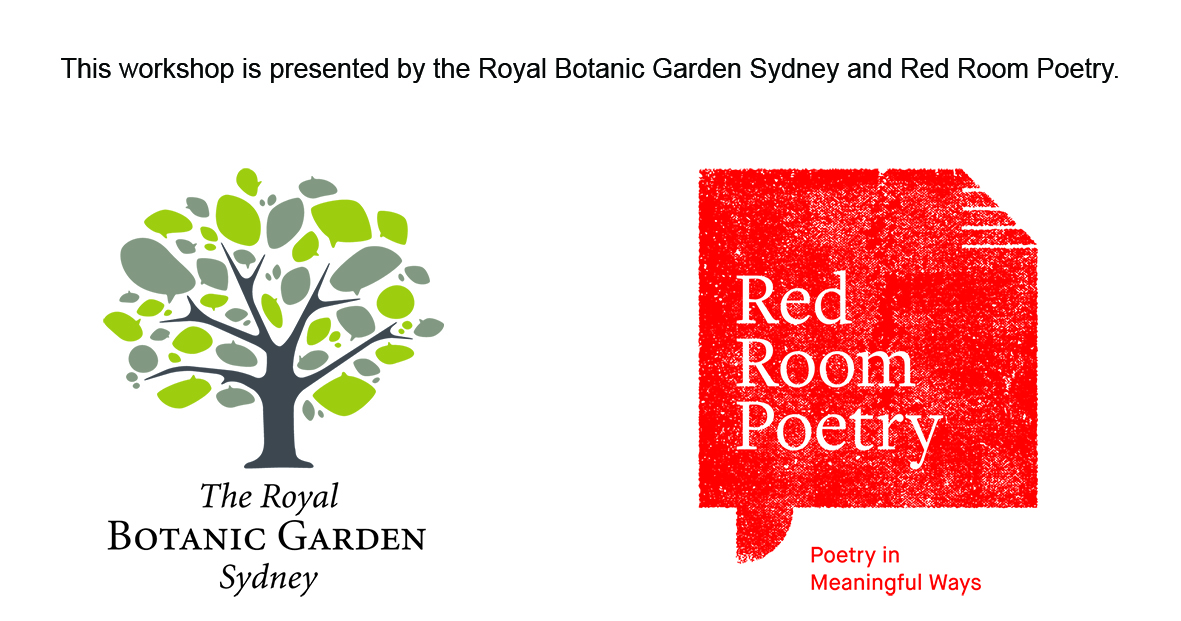 Date and Time
Location
Lion Gate Lodge
Royal Botanic Garden Sydney
Mrs Macquaries Road
Sydney, NSW 2000
Australia
Refund Policy