Description
A DINO MUMMY! (AND OTHER SURPRISING FINDS FROM ALBERTA)
Presented by Adventure World
Join us on a thrilling ride from the badlands to the boreal forest in Alberta, Canada, in search of dinosaurs with Australian palaeontologist Dr Phil Bell (UNE). We'll meet with the mummified Hadrosaur that changed our image of dinosaurs; see the Centrosaurus mass graves; discover new species of raptors;​ and find out what T. rex ​really looked like!
Dr Bell will guide us through all the amazing discoveries that have been made in Dinosaur Provincial Park over the past decade, from the Centrosaurus fossil deposits that were excavated in the early 2000s -- of which the Australian Museum holds a part of this incredible find -- to stories from the field from this year's just-completed excavation season.
We'll learn about Dr Bell's work in western Canada where he co-leads the Boreal Alberta Dinosaur Project; and discover why he is drawn to the Canadian province of Alberta each year on his quest for new dinosaur discoveries. In a place where bears and mountain lions are a very real threat, hunting dinosaurs is not an easy game, but the rewards far outweigh the risk.
6.00 pm: Welcome drink and viewing of fossil displays. Discover thrilling journeys to Alberta at the Adventure World travel booth.
6.30 pm: Talk and Q&A
ADVANCE BOOKINGS ESSENTIAL
Cash-only tickets available at the door, subject to availability.
Image credit: Nodosour Illustration - Courtesy of the Royal Tyrrell Museum, Drumheller, Alberta
---
Presented by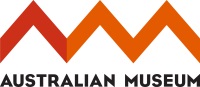 Supported by