A Dinner to Celebrate Sustainable Eating and Farming
Description
Join the UNAA Victoria's Young Professionals Committee for our Sustainability focused Dinner at Cecconi's!
Sustainable production and consumption of food is one of the most pressing issues impacting the world today. Addressed in both Goal 2 and Goal 12 of the UN's Sustainable Development Goals, farming communities across the world are tackling the far-reaching impacts of climate change, sustainable waste management challenges and ongoing rising populations.

Join our committee on Wednesday April 26th for a sustainable dining experience at Melbourne's own Cecconi's on Flinders Lane to learn how head to tail sustainable cooking practices make a measurable difference to the local environment and community.
Our Guest Speakers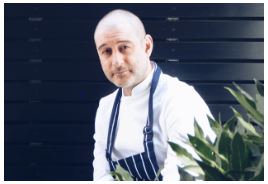 Cecconi's Head Chef Maurice Espositio will be joining us to talk about the restaurant's ongoing commitment to sustainability and how their collaborative efforts to minimise waste generation and maximise fresh local produce has promoted their sustainable initiatives across Melbourne.
To read more about Cecconi's sustainable practices visit their website HERE
---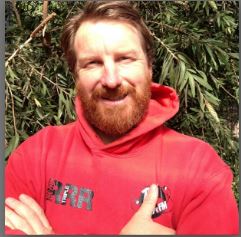 Justin Calverley is a qualified and experienced Horticulturalist and Permaculture Designer with extensive knowledge on food production. Justin runs the popular course The Complete Urban Farmer at CERES Melbourne where he teachers "the home gardener" to produce their own food in the most natural way. Justin views nature as the ultimate teacher. His practice is based on observation and ultimately the imitation of nature's cycles, patterns and designs. Justin also runs a successful sustainable landscape consultation, design and construction business called Sensory Gardens
---
Chris McLoghlin Co-Chair and a Director of The Organic Federation of Australia and the Founder and Director of the Organic Mushroom Farm. He also acts as a supply chain and business consultant to other organic businesses and primary producers.
Seats are limited so be sure to book early to avoid disappointment.
We look forward to seeing you on the night.