A Deep Dive into School Readiness Funding planning - SRF HUME & MORELAND
HUME Kindergarten Funded Programs School Readiness Funding Planning Workshops and Supports for 2022
About this event
Your Kindergarten Improvement advisors (Teresa and Melissa) will be conducting several School Readiness Funding Information Sessions, Workshops and supports over the next few months. Please register to join us in building successful and engaging SRF plans for 2022.
A Deep Dive into School Readiness funding planning - SRF HUME Area
Dates and Registration
• Thursday 14th October - 4.30 – 6.30 pm
This session will cover the following:
Analysis of Data and critical reflections
Tools and resource for goal setting, measuring, and assessing your SRF plans
Linking your SRF plans to your QIP and planning processes
Case studies and sector sharing
Learnings from prior years
Who should attend
This session is for those who have engaged with the School Readiness Funding Planning process previously and/or have completed an introductory to School Readiness Funding session. Throughout Term 4, Teresa and Melissa will be running SRF drop-in sessions weekly via Webex to help answer questions and discuss your current years SRF progress and your 2022 SRF plans. Dates and Links to follow in our September Monthly HUMA E-news.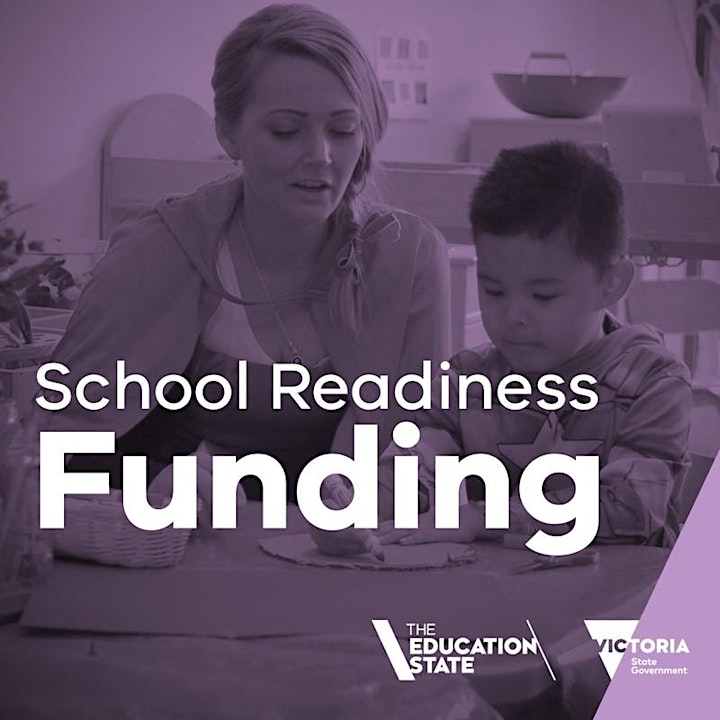 Organiser of A Deep Dive into School Readiness Funding planning - SRF HUME & MORELAND