Description
"…in all their diversity, students come to higher education to learn and … it is within the first year curriculum that students must be inspired, supported, and realise their sense of belonging; not only for early engagement and retention, but also as a foundation for later years' learning success and a lifetime of professional practice" (Kift, 2009, p. 1).
At a time of near universal participation in higher education, the imperative to assure a positive and supported foundational experience for all students entering university is as pressing as ever. Professor Sally Kift pioneered Transition Pedagogy under an Australian Learning & Teaching Fellowship more than 10 years ago, and established a new paradigm for enabling commencing students' learning, success and retention (Kift, 2015). In this presentation, Sally will revisit the distinctive features of Transition Pedagogy's integrative framework and examine the six curriculum design principles that underpin it.
Sally will discuss how Transition Pedagogy has been applied nationally and internationally and provide examples of ways it has promoted inclusion and retention. She will argue that Transition Pedagogy, harnessed holistically and strategically via whole-of-institution partnerships, where students are also engaged as partners in their learning experience, offers a sustainable approach to maintaining a focus on student success for diverse student cohorts in times of increasing budgetary pressures.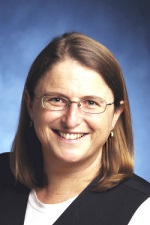 Sally Kift is a Principal Fellow, Higher Education Academy (PFHEA), Fellow of the Australian Academy of Law (FAAL) and President, Australian Learning & Teaching Fellows (ALTF). From 2012-2017, she was Deputy Vice-Chancellor (Academic) at James Cook University. Prior to JCU, Sally was Professor of Law at Queensland University of Technology and QUT's foundational Director, First Year Experience (FYE). Sally is a national Teaching Award winner (2003) and national Program Award winner (2007). In 2006, she received an ALTC Senior Fellowship to investigate the FYE. In 2017, Sally received an AAUT Career Achievement Award for her contribution to Australian higher education.