Sales Have Ended
Ticket sales have ended
Dear Participant, Thank you for your interest in this event! See you soon. Regards, MARKCubator Division of AlphaIMM Agency m: 0421379043 e: contactus.markcubator@alphaimm.com
Sales Have Ended
Ticket sales have ended
Dear Participant, Thank you for your interest in this event! See you soon. Regards, MARKCubator Division of AlphaIMM Agency m: 0421379043 e: contactus.markcubator@alphaimm.com
CALLING ALL ASPIRING MARKETERS! You Are Cordially Invited to Our 1st Networking Event with Special Guest from FACEBOOK!
About this Event
Do you love marketing and want to explore more about the marketing industry?
Do you want to know how Facebook assist their clients?
Do you want to improve your industry network?
With our first-ever MARKCubator Club event, we are pleased to partner with Together Project of Hope Mission Centre and JonoGee team to create this exciting event!
We are kicking off this first event in December 2020 and inviting different industry partners, featuring Jerry Strazzeri - Data Scientist from Facebook, Alex Park - Digital Campaign Manager from Johnson & Johnson and many more industry professionals to share with the attendees about their marketing roles, industry trends and own marketing journey.
This event brings an extremely exciting industry networking opportunity for every attendee. Don't miss out this is your one-of-a-kind opportunity to know more about the industry, meet and make many professional connections!
That's right… We are here to help you unlock your marketing potential with our workshop and bringing it all to you in this exclusive workshop!
SEATS ARE LIMITED SO QUICKLY GRAB YOUR SEAT NOW!
It's time to take your networking skill to the next level! Whether you are an undergraduate or a graduate, knowing how to excel in your elevator pitch is critical to impress your prospective employer.
Before this event, we have partnered with the partners of Together Project to specially create a pre-event workshop on how to boost your elevator pitch skills on 6 December. This workshop allows you to network effectively and make a surprisingly great impression at the networking event. We will show you how to present an elevator pitch successfully only in 5 MINUTES! Yes, in 5 MINUTES!
This elevator pitch workshop is 100% FREE to help you to boost your confidence and be ready to impress the clients! Scan the QR code below and register now!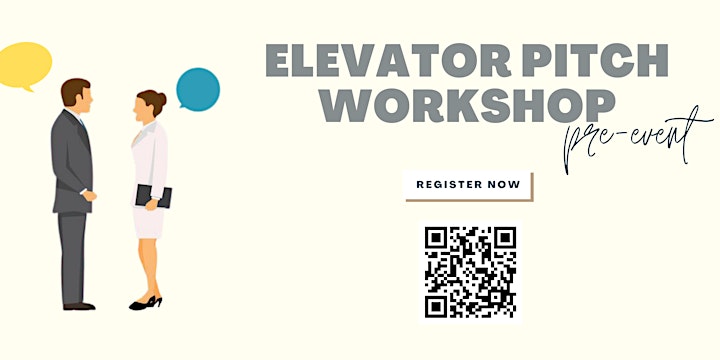 TOGETHER PROJECT
"Together" is a collaborative project with the Christian business community and a non-for-profit organization (Hope Mission Centre). This project aims to holistically help migrants and international students who may have newly arrived in our country or existing students to successfully integrate into Australia culture and lifestyle and the local community.
CORE PARTNERS & SPONSORS
MARKCubator Agency
Engineered by AlphaIMM Agency, MARKCubator is a marketer incubator that breeds new generation digital marketers to market client's products or services. We aim to develop job-ready marketers by providing an environment of a holistic mix of talent and experience, making up its leadership and network.
www.markcubator.com
Hope Mission Centre
Hope Mission Centre is a Christian non-profit organization founded in 1999. Committed to enriching lives with purpose and hope, Hope Mission Centre has been actively equipping and empowering people for life for over 20 years. The organisation has grown to become a multi-faceted, vibrant organisation many volunteers united in a mission to serve the community. They have also expanded their services to Singapore, Malaysia and China.
www.hmc.org.au
Jonogee Studio
Jonogee Studio is a photo, video and design production house based in Sydney, NSW Australia. Founded in 2005 by Jonathan 'Jono' Gunawan, who has worked for companies such as MTV Networks Australia, Laservision Mega Media and Nine Networks Australia as Digital Media Producer, Multimedia Director and Senior Broadcast Designer/Graphic Supervisor on shoots respectively. The studio now has an impressive portfolio, working on projects with big brand companies such as Lamborghini, IBM and NSW Transport, among others.
www.jonogee.com

TRANSPORT INFORMATION
Take a train to Parramatta station, followed by a bus (600, 601, 604 or 606) to 569 Church Street, North Parramatta.
Click here for the map: https://goo.gl/maps/5TAzYZjya4ars8E36
COVID-19 NOTE
Social distancing will be observed, hand sanitizer will be provided. We recommend you to wear a mask and to stay home if you're feeling unwell.