Event Information
Location
UNSW Sydney - AGSM Building
Gate 11, Botany St, UNSW Sydney Campus, Botany St
Kingsford, NSW 2032
Australia
Description
The School of Accounting is proud to host the 18th Australasian Centre for Social and Environmental Accounting Research Conference [A-CSEAR] in 2019 to be held at the Australian Graduate School of Management [AGSM] Building on the UNSW Sydney's Kensington campus, neighbouring Sydney's exquisite Eastern beaches.
A-CSEAR aims to foster a supportive and inclusive community of emerging and established scholars investigating research on the social and environmental aspects of accounting theory and practice. The annual A-CSEAR conference provides an international forum in which to showcase this work and to foster much needed interdisciplinary research in accounting.
A-CSEAR 2019 is holding a one-day Emerging Scholars' Colloquium (ESC) on Wednesday 11 December. This will be followed by the main conference to commence at 8:45 am on Thursday 12 December and conclude at 5:30 pm on Friday 13 December 2019.
---
About CSEAR
The Centre for Social and Environmental Research (CSEAR) is an international membership-based network that aims to mobilise accounting scholarship to enable a more sustainable society.
CSEAR aims to be a world-recognized, global community of scholars who engage with students, activists, practitioners, policymakers and other interested groups in order to generate and disseminate knowledge on social and environmental accounting and accountability. Our mission is to encourage and facilitate high quality, relevant research, teaching and external engagement with practice and policy through developing knowledge, expertise, resources and a supportive network for mentoring and career development.
If you are not already a member of CSEAR we encourage you to join to take advantage of member benefits such as access to the SEA Journal, newsletters, research resources and bibliography, teaching and education resources and access to other members.
For more information, visit https://www.st-andrews.ac.uk/csear/about/
---
Travel & Accommodation
Location of the venue is Gate 11, Botany St, UNSW Sydney Campus.
Click here and look at the gid reference [G27]
Please visit our website for more information.
Cancellation
If after registration, you are no longer able to attend the event, please advise the organiser via email as soon as possible. No refunds will be offered for this event. Delegate substitutions from the same organisation will be accepted, however written notice ahead of the event is required. The organiser reserves the right to retain the full amount of the paid participation fee if cancellation occurs, except in the event of exceptional circumstances (such as unforeseen illness or misadventure).
If you have any queries do not hesitate to contact our team at acsear2019@unsw.edu.au.
Sponsored by: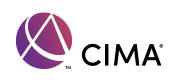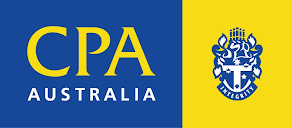 Date and Time
Location
UNSW Sydney - AGSM Building
Gate 11, Botany St, UNSW Sydney Campus, Botany St
Kingsford, NSW 2032
Australia
Refund Policy