For the final lecture of 2021, Canberra Skeptics will be interviewing Jay Novella, co-host of the Skeptics Guide to the Universe podcast
About this event
For the final lecture of 2021, Canberra Skeptics will be interviewing Jay Novella about his life as a skeptic, how the skeptical movement has affected him, and what his hopes are for the skeptical future.
Jay Novella is a co-host of the top-rated podcast The Skeptics' Guide To The Universe, co-author of the best-selling book The Skeptics Guide to the Universe: How to Know What's Really Real in a World Increasingly Full of Fake, and a producer. Jay serves on the board of directors for the Northeast Conference on Science and Skepticism (NECSS), currently in its 14th year. He also produces and co-hosts Alpha Quadrant 6, a science-fiction review show. In addition, Jay is a producer and writer for the stage show A Skeptical Extravaganza of Special Significance which is currently on tour in the United States.
This event was made possible by a generous grant from Australian Skeptics Inc.
Questions can be sent via Zoom or emailed to canberraskeptics@gmail.com.
Canberra Skeptics Inc. is a non-profit association incorporated in the Australian Capital Territory for the purpose of promoting critical thinking. For further information about Canberra Skeptics, please visit our website: http://www.canberraskeptics.org
Social Media:
Facebook: https://www.facebook.com/CanberraSkeptics/
Twitter: @cbrskeptics
Event announcements:
Meetup: https://www.meetup.com/en-AU/SocialSkepticsCanberra/
Eventbrite: https://www.eventbrite.com.au/o/canberra-skeptics-18628458762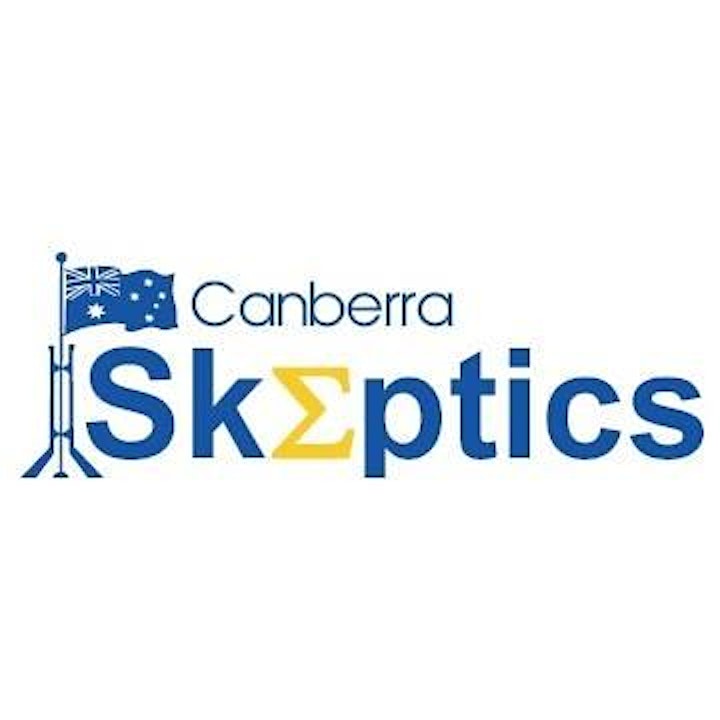 Organiser of A Conversation with Jay Novella