Description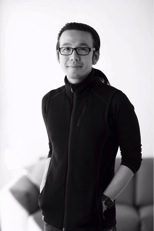 ---
---
Coffee cupping is the action of analyzing brewed coffee by paying attention to the aroma and taste. Learn from an expert the importance of
water temperature

coffee grind size

the ratio of coffee to water

and much more
Coffee is graded on fragrance, aroma, flavor, acidity, aftertaste, balance, sweetness and cleanliness- learn these skills from our expert.
Donald Wu is a Coffee Master Class Educator. His love for the coffee industry started in 2006 when he was given the opportunity to make his first espresso during his hospitality internship.
In order to expand his knowledge base of coffee; from its origins, roasting techniques and interaction from industry to the consumer, he applied himself to be active in making coffee across multiple outlets, machines, bean philosophies, and facilities. Each establishment offered him different skill sets including how to be composed while dealing with "mad" coffee rushes. He has travelled to coffee producing regions across the globe to experience each unique coffee culture, learning new ways of coffee making and making new friends. Donald is a SCAA (Specialty Coffee Association of America) Lead instructor and Q grader.
The Coffee Master Classes are designed to educate everyone from the "day to day" consumer to the coffee connoisseur. There are 2 coffee master classes
Coffee Cupping (Oct 15th 2016)
- degustation of coffee samples from all around the world
- roasting styles
- fault identification
All designed to educate the senses on the vast flavour spectrum that coffee offers.
Coffee Brewing (Oct 29th 2016)
Introducing the different factors that affect your overall cup and hands on brewing with different brewing equipment.