A celebration of the latest volume in the Australian Biographical Monographs: Neville Bonner by Sean Jacobs.
About this event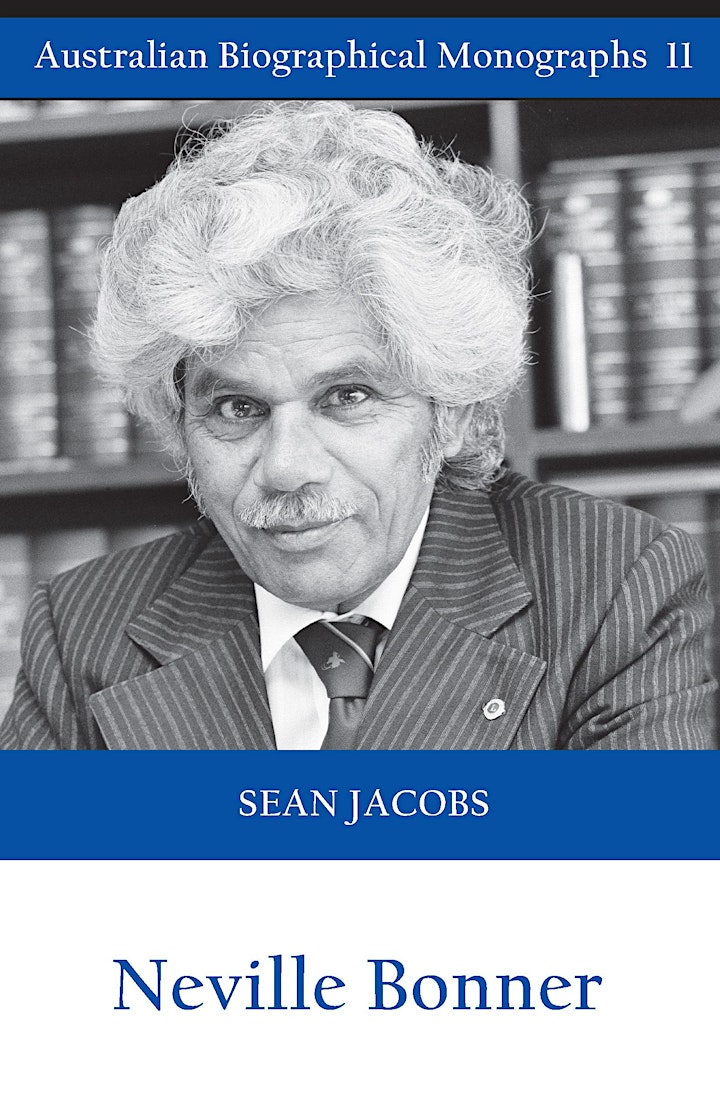 Speakers Include
Dr Peter Catt - Dean of St John's Cathedral
Dr Scott Prasser - Editor of the Australian Biographical Monographs
Senator Paul Scarr, LNP Senator for Queensland
Sean Jacobs - author of Neville Bonner
Event kindly hosted by the Anglican Church of Brisbane.
Copies of the book will be on sale after the event.
There is off street parking, available after 4.40pm. Enter via the first driveway on the left after Clark lane.
Neville Bonner
Sean Jacobs
Australian Biographical Monographs, No. 11
Paperback, 100 pages, $19.95
ISBN: 9781922449719
This new biography by Sean Jacobs, based on years of research, explores Neville Bonner's hardscrabble beginnings and rise to become Australia's first Indigenous federal parliamentarian. Despite a difficult start, and only a year of formal schooling, Bonner turned discrimination and setback into success, overcoming hard days in northern New South Wales and Queensland to represent Queensland as a Liberal Senator for 12 years in the national parliament (1971 – 1983). Bonner's towering dignity to be a full participant in Australian society, and his constant capacity to see the good in all Australians, make him not only a great Indigenous Australian but one of our greatest Australians.
Sean Jacobs is a Papua New Guinean-born Australian writer, government relations and public policy specialist. He has worked at all levels of government in Australia, New Zealand and PNG, and holds a BA (International Relations) from Griffith University and Postgraduate Certificate in Policing, Intelligence and Counter Terrorism from Macquarie University. His interest in Neville Bonner emerged after discovering Bonner's story as a young policy adviser at the Department of the Prime Minister and Cabinet. Jacobs currently lives in Brisbane.