A Brain-Based Holistic Approach to Well-Being, Teaching & Learning
For teachers on helping students realise & reach their potential using a Brain-Based Holistic Approach to Well-being, Teaching & Learning
About this event
Offered by Curtin's PL Hub for Educators in collaboration with Above & Beyond Education, this full-day workshop will equip teachers with the tools and techniques to make teaching and learning more engaging, enjoyable, easier, empowering and effective for students.
Learn how to help students realise and reach their potential using a Brain-Based Holistic Approach to Well-being, Teaching and Learning.
Presented by Above & Beyond Education's Educational Neuro-Science specialist teacher Tammy-Anne Caldwell and previous Channel 7 Sound Director Todd Budden.
Event Summary:
This workshop provides teachers with a clear understanding of the brain-science for well-being, teaching & learning – plus how to make practical use of this knowledge– in every lesson, every day.
The day is arranged into 12 key topics to improve staff and student well-being, whilst simultaneously improving teaching and learning practices and outcomes, showing clearly how these are all inextricably interconnected. We call it: The Daily Dozen for Well-Being, Teaching & Learning.
What will you learn?
Ways to make your teaching memorable & meaningful; increase curiosity, critical thinking & creativity; boost attention & engagement; improve student voice & choice; and beat boredom & bad behaviour.
How to manage your own stress & improve your holistic health & well-being - in & out of school.
What to do and say, to make teaching and learning as ENJOYABLE, EASY, ENGAGING, EMPOWERING and EFFECTIVE as possible, for teachers AND students at the same time.
Ways to raise teacher & student well-being & learning outcomes simultaneously.
The inherent link between learning & well-being from an Educational Neuroscience & Psychology perspective.
How to motivate, excite and engage your students in the learning process – in every lesson.
How to minimise student stress & disruptive behaviour and maximise student well-being & academic achievement.
How to enjoy your role as a teacher by easily linking educational neuroscience theory, with classroom pedagogical practice.
On completion, participants will receive a certificate of participation.
Curtin's Professional Learning Hub (PLHub)
The PLHub engages educators by offering high-quality professional learning workshops, networking sessions and presentations which are delivered by the School of Education academics and a range of carefully chosen external providers.
If you have any questions or queries about PLHub sessions, please contact learninghub@curtin.edu.au.
We teach the Neuro-Science & Psychology behind teaching, learning & well-being with workshops for the whole-school community.
Our mission is to help students realise & reach their INCREDIBLE TRUE POTENTIAL, using a unique, world-leading, evidence-based 'Holistic Approach to Educational Neuro-Science', as recommended by the OECD's Centre for Educational Research & Innovation.
Mind-Brain Education or Educational Neuroscience is at the very forefront of the future in education! And this is our specialty. We make teaching & learning more engaging, enjoyable, easier, empowering – and as effective as possible, based on the cutting-edge brain-science and psychology of how our minds & brains learn best, and on Tammy-Anne's 8 years of successfully using & benefiting from this exact approach in primary & secondary classrooms.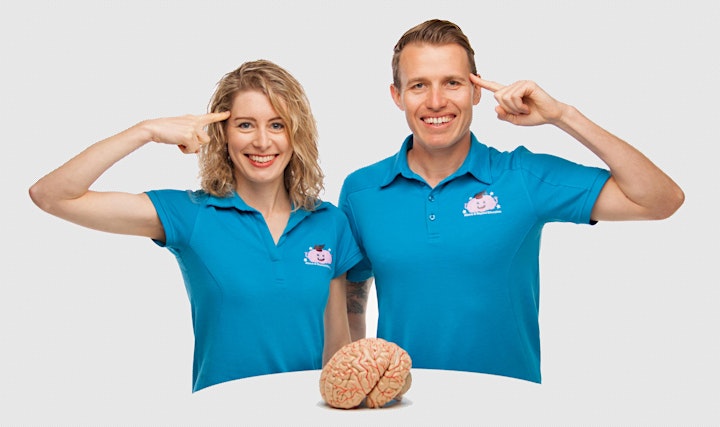 About the Speakers
Tammy-Anne Caldwell
Tammy-Anne is a teacher of 9 years, having taught mainly Year 3 to 8. She is a 2020 semi-finalist in the Western Australia Regional Achievement & Community / Curtin University Teaching Excellence Awards, an accredited, experienced Social-Emotional Learning trainer, a member of the Flying Teacher Squad, a motivational international presenter, and an experienced, qualified Educational Neuroscience specialist.
Todd Budden
After spending 11 years working in the Media & Education Industry, including as Director of Audio for Channel 7 in WA, Todd is now putting his 7 years of self-directed study in the fields of Nutrition, Movement, Meditation & Mindfulness, into practice, combining this with his knowledge of Music & Sound, to help the next generation meet their true potential.