A big data approach for challenges in health tech
Description
A big data approach for challenges in health tech:
Is health research ready to be tackled with inclusive open data settings?
According to the International Data Corporation (IDC) report, usage of big data is growing faster in healthcare. As global connectivity increases and technology flourishes, healthcare has undergone a wave of digitisation leaving researchers hopeful in translating clinical knowledge to find cures, improve patients' quality of life, preventative measures and increase preventable care. Big data has been described as volume, velocity, and variety, and with new massive sources of information, such as genomic identity and global patient environment, provides an opportunity for unconventional ways of understanding complex diseases.
But how feasible are these open and data-driven approaches in the health tech space? Is health research ready to be tackled with inclusive open data settings?

The first Global Business Innovation Conversation for 2019 will explore digital health and bring together experts to discuss:
What is the value of open data to tackle challenges in health?

How can we ethically handle patient and health data?

How can we put in place inclusive data initiatives for tackling challenges in health tech?

How should the Australian health space tackle these challenges?

How can we build viable health tech start-ups in Australia?
Don't miss the opportunity to connect with academics, researchers and industry specialists.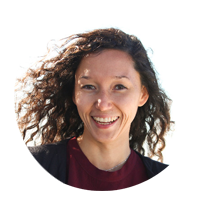 Moderator: Dr. Olga Kokshagina, Research Fellow of RMIT University
Olga's research is related to several areas: strategic management of design, open & radical innovation and entrepreneurship. She is particularly interested in interdisciplinary organisations set to explore grand challenges in areas such as curing cancer, climate change, energy transition.
---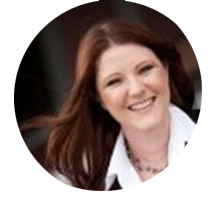 KEYNOTE - Bronwyn Le Grice, Managing Director and CEO of ANDHEALTH
Currently Managing Director of ANDHealth, a unique industry-led non-profit organisation focused on strengthening the Australia digital health ecosystem and de-risking innovations in digital health, with a focus on clinical evidence, commercialisation, and investment readiness.

---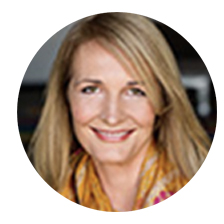 PANELLIST - Professor Dorota Gertig, Medical Director for the National Cancer Screening Register, Telstra Health

Since July 2016, Dorota has been the Medical Director of the NCSR, playing a key role in implementation of the Register. She is a public health physician and senior epidemiologist who completed her medical training at Monash University and has a Doctorate in Epidemiology from the Harvard School of Public Health.
Professor Gertig was the Medical Director of the Victorian Cervical Cytology Registry for more than 10 years and was responsible for the implementation of the National HPV Vaccination Register (NHVPR) and was the inaugural Medical Director of NHVPR until 2010.
Professor Gertig has an international profile in cancer research, including the epidemiology of cervical, breast and ovarian cancers. With more than 100 scientific publications, her primary research focus is on policy relevant research and impact of the HPV vaccine, as well as improving participation in cancer screening.
---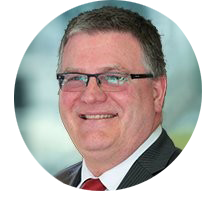 PANELLIST - Rallas Buttriss, Executive Consultant and Head of Health, DB Results
Rallas acts within the health portfolio to drive the increased use of Digital Business and Innovative IT Strategies to improve the ability of healthcare professionals and provide the best outcomes for patients.
By adopting "patient-centric" design principles and applying innovative, cutting lead technologies DB Results is leading the implementation of HELPful solutions across Australasia.
---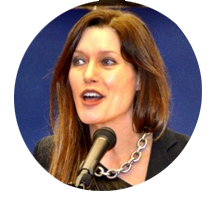 PANELLIST - Renee Newman Knake, Fulbright Distinguished Chair in Innovation and Entrepreneurship, RMIT University and Doherty Chair in Legal Ethics, University of Houston.
Renee Knake currently holds the Fulbright Distinguished Chair in Entrepreneurship and Innovation at Royal Melbourne Institute of Technology University for 2019. She also is a Professor of Law at the University of Houston Law Center, where she holds the Doherty Chair in Legal Ethics.
---
PANELLIST - David Stephens, Chief Data Officer, Department of Health and Human Services (DHHS).

David is currently Chief Data Officer at the Dept of Health and Human Services. He previously worked for 10 years in the Queensland departments of Communities, Disability Services and Health in range of roles including Director Strategy, Investment & Architecture; Director Information Management; Assistant Director Investment Office and Manager Online Information Management.