Description
On a hot summer night 22 years ago, 18-year-old Attiya Khan ran through the streets, frightened for her life. She was fleeing her ex-boyfriend Steve, who'd been abusing her on a daily basis.
Now, all these years later, Attiya has asked Steve to meet. She wants to know how he remembers their relationship and if he is willing to take responsibility for his violent actions.
This emotionally raw first meeting, filmed by Attiya with Steve's consent, is the starting point for A Better Man. The rough footage also marks a new beginning in Attiya's own recovery process — as well as an important starting point for Steve. For the first time ever, he speaks of the abuse and cracks opens the door to dealing with the past.
Illuminating a unique paradigm for domestic violence prevention, A Better Man offers a fresh and nuanced look at the healing and revelation that can happen for everyone involved when men take responsibility for their abuse. It also empowers audience members to play new roles in challenging domestic violence, whether it's in their own relationships or as part of a broader movement for social change.

"A Better Man documents a personal experiment for me and my abusive ex-partner - a step towards understanding and accountability. By getting closer to the truth of what survivors experience, and of why men choose to use violence, we can help stop the abuse. I hope that sharing my personal search for justice and healing will contribute to the struggle to end domestic violence." – Attiya Khan, Co-Director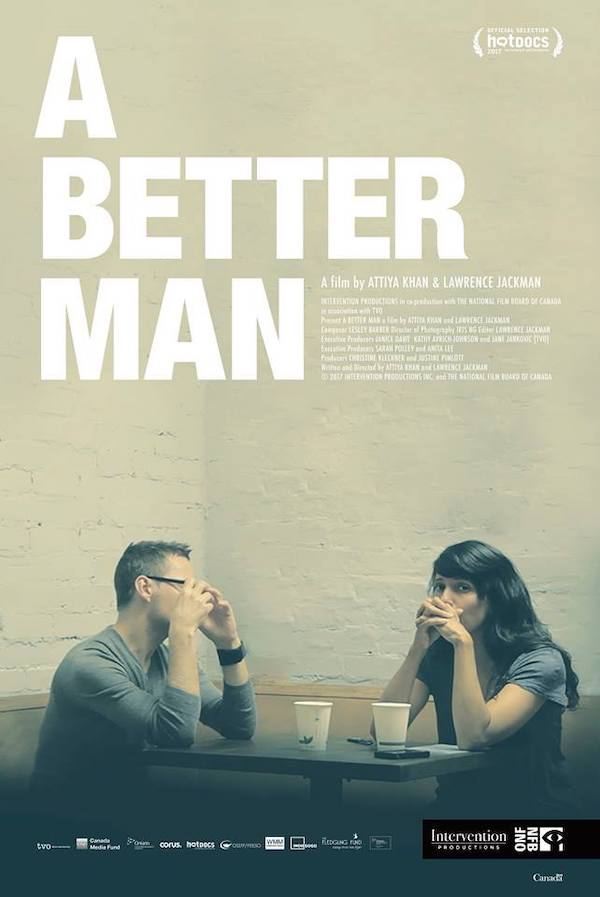 This film is exempt from classification as it is educational in nature. We recommend that it is suitable for ages 13+ and parental guidance is advised, as it contains adult themes and descriptions of physical abuse.

No ads or trailers!
Please note that there are no ads or trailer shown at Films For Change events. The film will start exactly at the advertised event start time.

Getting there:
Please consider using sustainable transport (walk, bus, bicycle) to travel to the venue :-)
Train/walk: The cinema is 3 mins walk from Newtown Train Station
Car: Free parking is available in surrounding streets, and metered parking on King St.

Investment:
A portion of your ticket purchase supports the film maker! Thank you for supporting independent film making, and helping educate and build awareness :-)
Adults = $23 + eventbrite processing fee
Concession (Students & Pensioners) = $18 + eventbrite processing fee

Refund policy:
* Please note that tickets are NOT refundable if you change your mind or are unable to make it on the day. Your tickets cannot be changed to another date. They may however be given to a friend to attend.

Accessibility:
The venue and theatre are wheelchair accessible. If you require a wheelchair spot please email us via team@filmsforchange.com.au

Enquiries:
team@filmsforchange.com.au
Connect with us online :-)
Subscribe to our Films For Change newsletter!
Follow Films For Change on FB
Organiser of A Better Man - Encore Screening - 16th September - Sydney