In this, the 9th AK Patient Event organised by Dr Nicole Carnt, AK Researcher, she is partnering with Fight for Sight UK.
About this event
LINK TO JOIN:
https://unsw.zoom.us/j/87310819972
AGENDA
• Start 6pm Sydney; 9am London; 10am Netherlands
1. Host: Dr Nicole Carnt, UNSW, Sydney
2. FFS PhD Scholarship awardee: Dr Debbie Nolder, London School of Hygiene and Tropical Medicine
3. FFS Small Grant awardee: Dr Darren Ting, University of Nottingham
4. Clinician Expert: Prof John Dart, Consultant Ophthalmologist, Moorfields Eye Hospital and Unioversity College Lonon
5. Patient Voice: Ms Juliette Vila Sinclair-Spence, AK Advocate , Netherlands
6. Panel Discussion: All speakers, facilitated by AK Advocate Irenie Ekkeshis, UK
• Finish 7.30pm Sydney; 10.30am London, 11.30am Netherlands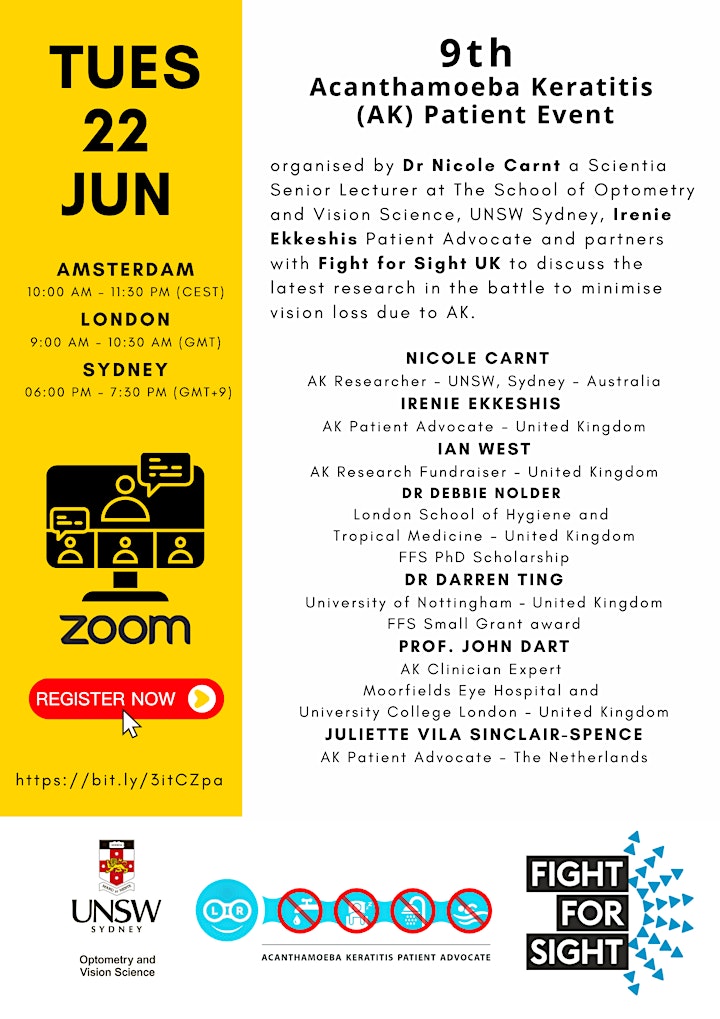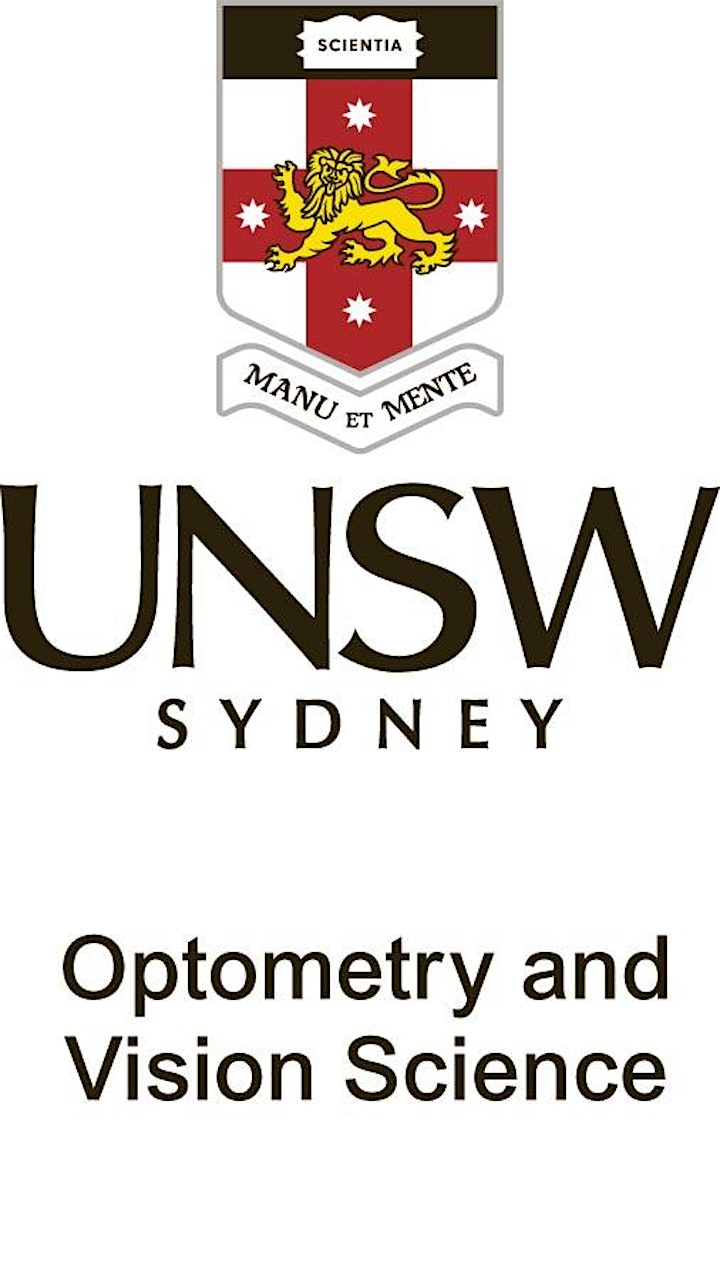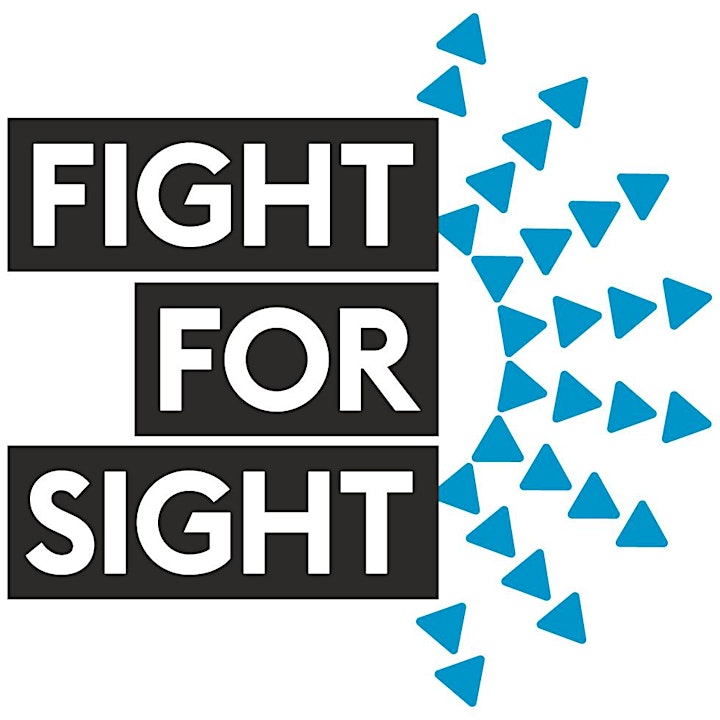 Organiser of 9th Acanthamoeba Keratitis (AK) Patient Event
Nicole Carnt is an Optometrist, Scientia Research Fellow and Senior Lecturer at the University of NSW, Australia. From 2012-2015 she led a large research program investigating Acanthamoeba Keratitis (AK) at Moorfields Eye Hospital, London. With Patient Advocate Irenie Ekkeshis, Nicole has delivered 6 AK Support Group Meetings in London since 2013. The first of these kickstarted a project to design a collaborative Patient Leaflet, authored by Irenie. Currently, Nicole's research in AK is investigating the genetics of the acanthamoeba organisms and patient's immune pathways, domestic water colonisation with acanthamoeba and the effect of "No water" labelling on contact lens wearer water exposure behaviours.