About this Event
The Brisbane Vegan Expo will again be across two days and your ticket will allow you access to both days!
SATURDAY, 17 OCTOBER - 10am to 6pm
SUNDAY, 18 OCTOBER - 10am to 4pm
Experience all things plant-based in one location with samples of tasty vegan food alternatives for cheese, alcoholic drinks, meats, milks, sweets and so much more! A wide range of shopping outlets will also be available including clothing, skincare, household goods, healthcare, gardening and lifestyle.
But we know what you are really looking forward to....and that is seeing our talented food vendors who will be cooking up a storm during the whole event to make sure you leave with full and happy tummies! Bring all your friends and family so you can share as much amazing food as possible including cupcakes, pies, Balinese tasting plate, brownies, cookies, burgers, Buddha bowls, pizzas, cheese, French pastries, paella, smoothies, ice cream, momos, chocolates....you get the idea!
Our guest speakers will keep you entertained as they share their knowledge with you from learning how to adapt a more environmentally friendly lifestyle to highlighting the health benefits of a vegan diet.
An array of cooking demonstrations will help you improve your culinary skills and will give you some ideas and recipes to add to your collection!
Support our vegan community including charities and organisations such as Farm Animal Rescue, the Australian Justice Party, Anonymous for the Voiceless and Sea Shepherd.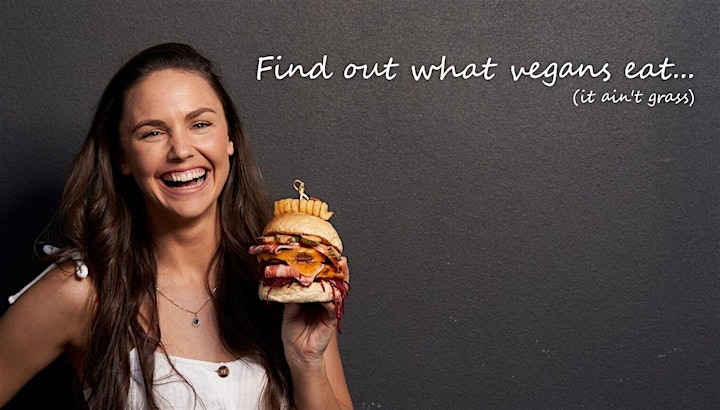 Share this event with your family and friends (vegan or non-vegan) - ALL ARE WELCOME.
The Brisbane Vegan Expo is designed to provide information on plant-based options in a supportive and welcoming environment. By showcasing an array of vegan options (especially the food!), we hope to share just how easy it is to lead a more cruelty free life - one choice at a time!