Multiple Dates
9 v 9 All Age Men's Football Tournament - www.footballpowered.com.au
About this Event
Be a part of Sydney's only 9 v 9 All Age Men's Football Tournament. Stay fit and keep your touch this Summer by playing on this full length, full size goals, narrow synthetic pitch perfect for 9 v 9. Play on a full length field all year round.
9 V 9 Tournament starting Sunday 18 October 2020, Cooke Park, Belfield, NSW - Spot's are limited. Don't miss out. Register now!
Location: Cooke Park, synthetic pitch, Madeline and Chisholm Street, Belfield, NSW 2191.Dates: Every Sunday starting Sunday 18 October 2020 finishing on Sunday 20 December 2020.Match times: First Game at 1:00pm. Last game kicks off at 4:00pm.
Tournament size: 8 Teams (minimum 9 players / maximum 12 – additional players allowed at extra cost – unlimited substitutions allowed.).
Match length: 2 x 22 minute halves, 6 minute half time (50 minutes all up)
Team and Individual (must be part of a team) Registrations available.
Discount available for upfront Team payment.
Visit www.footballpowered.com.au to register.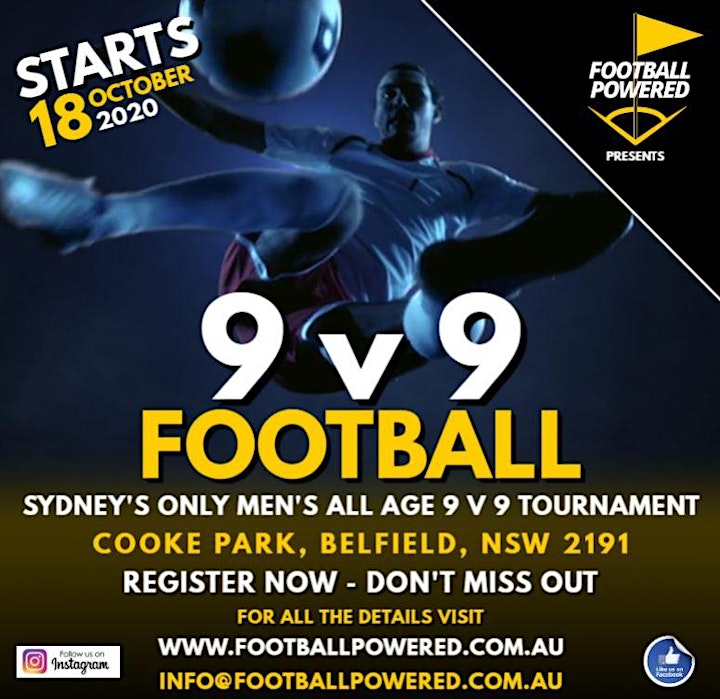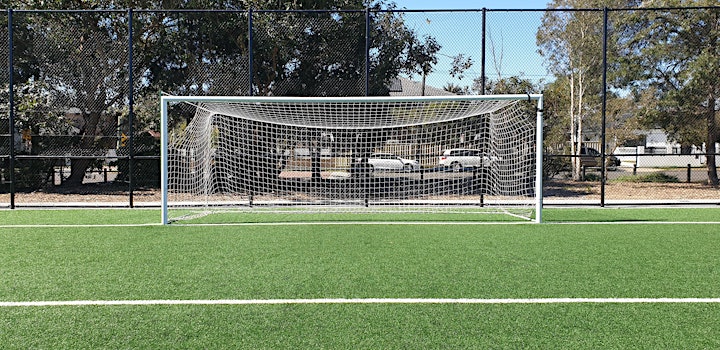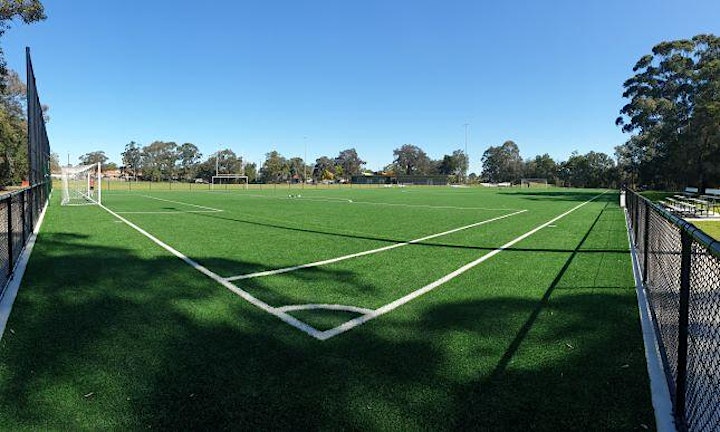 Register at www.footballpowered.com.au
Contact: info@footballpowered.com.au