9 Day Social Media Challenge

Thursday, September 2, 2010 at 2:00 PM

-

Thursday, September 30, 2010 at 4:30 PM (AEST)
Event Details
Sydney Businesses go to Social Media School
Nine of Sydney's leading social media experts, each focusing on one core aspect, will share their knowledge and skills with small business owners over on 9 days in September.
Watch, learn and engage with Fi Bendell, Tony Cosentino, Steve Brossman, Sean Grobbelaar, Raz Chorev, Helen Crozier, Kylie Bartlett, Brad Cusworth, Sean Bridger, Kathie Melocco and Clodagh Higgins.
The Nine Days will cover the following aspects of Social Media:
Easy techniques to get you started using social media immediately 
How to implement social media to drive leads to your business
How to build your social network and extend your business network
How you too can really make money, generate leads and connect with clients
Foundation skills for running social media platforms, applications and wordpress blogs
How to craft your facebook, LinkedIn and twitter profile to gain maximum impact
How to attract and interact with friends and fans
Promoting your business within today's most popular social media applications
The most effective uses of Twitter in your small business
Review and build successful social media marketing campaigns for your business
Filter social media contacts into meaningful and useful lists
Creating an engaged and delighted following of customers and other fans
You can select specific days or benefit from the whole experience and receive a Business Social Media Challenge Endorsement as confirmation of your experience with nine of Australia's leading Social Media experts.
Social Media Workshop Schedule in September includes
Thursday 2nd – Fi Bendall - Leveraging social media for social advantage
Tuesday 7th –  Helen Crozier – How to tame the time spent on Social Media 
Thursday 9th – The Web Celeb – How to Flirt & Convert on Facebook
Tuesday 14th – Tony Cosentino - Running a Business website with WordPress 
Thursday 16th – Steve Brossman – Video Marketing for Business
Tuesday 21st – Clodagh Higgins – Twitter Success for Business 
Thursday 23rd – Raz Chorev - What is LinkedIn, and why you can't ignore it anymore 
Tuesday 28th – Kathie Melocco - Social Media Marketing Solutions 
Thursday 30th – Sean Grobbelaar – Keeping Business Cards alive on Social media  
Give your business the edge with Social Media Platforms
Book into all 9 Workshops to benefit from the power of social media
EARLY BIRD TICKETS AVAILABLE
Get Your Social Media Endorsement
September Small Business Workshop Format
Every Tuesday and Thursday from 2pm to 4:30pm
Registration & Networking at 2pm
Presentation starts at 2.30pm sharp!!
90 Minute presentation, until 4pm
Q&A and Networking until 4:30pm
These Workshops are brought to you by our Small Business Partners:
DAY ONE – Thursday 2nd September – BUSINESS SOCIAL MEDIA STRATEGY
Leveraging social media for social advantage, a workshop for small businesses
With Fi Bendall from Get Social Advice
Jump in and get down to how to do social media in a practical way that brings big advantages for small business owners. The session will uncover personal branding techniques, the use of social networks to broadcast to many and how to blend social and search techniques to drive qualified leads to your business.  The session will show how social media online translates to powerful offline networking that delivers valuable business connections and a recommendation economy for your business. 
Bring your business challenges with you as we will deliver social media solutions to enable you to leave the session with actions you can implement in your business immediately. 
DAY TWO - Tuesday 7th September – SOCIAL MEDIA TIME MANAGEMENT
HOW TO TAME TIME SPENT ON SOCIAL MEDIA: 10 PRODUCTIVITY BOOSTING TIPS & TOOLS REVEALED
With Helen Crozier
Helen Crozier will present the top 10 tools she uses to keep her productivity consulting business a thriving, profitable and very sociable entity. Helen will give you a quick tour of her business online and how she manages multiple sites, blogs, facebook pages, twitter accounts and other related tools.
Learn how important and easy it is to automate content, be a skilled scheduler and consummate communicator. Helen will share how she combats information overload with ways of filtering social media so she only sees the essential.
Discover how to make the best use of your valuable time by using cutting edge inexpensive web tools. Become a portability pro - making sure you have access to all your business data and contacts available whenever and where-ever you need them. Helen's tools will not only reduce the amount of time you need to spend on social media but also help you become more skilled and proficient at running your business on a day to day basis.
DAY THREE - Thursday 9th September – FACEBOOK
Introduction Facebook Marketing: How to Leverage Facebook to Grow Your Business
With Kylie Bartlett (The Web Celeb), Brad Cusworth and Sean Bridger (Facebook Tutorials)  
The internet, social media and in particular Facebook have transformed the way businesses communicate with their consumers.  In our 'Introduction to Facebook Marketing' presentation, we'll show you how to leverage the power of Facebook to build a personal link with your market.  Forget old advertising tactics that don't work online. Adopt the 'new economy' rules and start a profitable relationship with your buyers and those who influence them!
DAY FOUR - Tuesday 14th September – WORDPRESS WEBSITE
Foundation skills for running a Business website with WordPress
With The Wordpress Guy, Tony Cosentino
All the WordPress skills you wish someone would explain to you in plain english. Which plugins to install from day one, how to setup a small online store, anti-spam practices, fundamental SEO techniques, RSS and Email feeds explained, setting up newsletters.
Attendees can ask questions about their own specific website.
Which plugins to install from day one.
Which eCommerce plugins are available and the pros and cons of each will covered.
How to handle the issue of Spam
Fundamental SEO techniques when creating web pages or writing posts
How RSS and Email subscriptions work and the best way to use them to maximise traffic
Plus how to create online newsletter and build your subscriber lists.
DAY FIVE - Thursday 16th September – VIDEO MARKETING
Video Marketing for Business
With Steve Brossman
Australia's Only Internationally Accredited Video and Social Marketing specialist Steve Brossman  is sharing his best kept information and content on how to
Fast track your Video Marketing for your Business and get ahead of your competition
DAY SIX - Tuesday 21st September – TWITTER
Twitter Success for Business
With Clodagh Higgins
Many business owners are questioning the value of Twitter. What many entrepreneurs don't fully appreciate is the power of Twitter to market their businesses locally, nationally or internationally.
This Twitter workshop for businesses harnesses the power of Twitter to connect with their customers and prospects. The workshop starts with the basics of setting up accounts, getting followers, finding out who to follow and what to say.
The workshop covers many of the tools you can use to improve your Twitter experience and minimise the amount of time you spend each day on Twitter.
It's the fastest-growing free marketing tool available and it will allow you to outpace your competition and genuinely interact with your customers who are online now more than ever. Join us for this twitter workshop today.
DAY SEVEN - Thursday 23rd September – LINKEDIN
What is LinkedIn, and why you can't ignore it (anymore)?
With Raz Chorev
LinkedIn is the world's largest professional network with over 60 million members and growing rapidly. LinkedIn connects you to your trusted contacts and helps you exchange knowledge, ideas, and opportunities with a broader network of professionals
DAY EIGHT - Tuesday 28th September – PROMOTIONAL CAMPAIGNS
Building promotions and Marketing across Social Media Platforms
With Kathie Melocco
This intensive 90 minute workshop will help businesses better understand the social web and how social media can help increase awareness, better connect with customers and grow sales.
Along with specific tactics, this workshop includes numerous case studies and specific guidance on a mix of social media marketing tools ranging from blogging to social networking to marketing with Twitter.
Designed specifically for business owners and staff, this workshop will take you beyond buzz words and ideas to real-world, practical and most of all – proven – methods for successfully incorporating social media practices into your current marketing and PR strategies.
DAY NINE - Thursday 30th September – VIRTUAL BUSINESS CARDS
Burn your Business card to build your business.
With Sydney's Leading Networking Coach, Sean Grobbelaar
Business cards are obsolete and one dimensional tools of connecting people.
In 90 minutes I will show you how to instantly connect with a new contact, stay connected and have live platform to constantly interact and build profitable relationships.
From Linkedin to Facebook to Mobile Applications, we can ensure people have all the relevant information instantly and accurately stored in a current place so they can easily and quickly refer and recommend you onto people for you to build your business.
What to Bring
1.  When attending the workshops you are advised to bring a note pad and pen to take notes.
2.  A positive mindset and willingness to think outside of the box. Be ready to empower your business.
3.  City Hotel provides as wide range of food and beverage that can be enjoyed before or after the workshop.
Complete the Challenge
On Thursday 30th participants who have attended all 9 Days of the Social Media Challenge will receive a Social Media Endorsement congratulating and recognising their commitment to embracing and enhancing their social media platforms for their business.
Social Media School is a one stop program for all Business Owners, Entrepreneurs and Employers who want to challenge their social media skills and ensure their company has a platform to be effective on Web 3.0
Get Your Social Media Endorsement
Tickets to Social Media Business Workshops
Sydney Small Business Workshops are $24.95 per person
SPECIAL DEAL - Before 31st July, buy all 9 workshops for only $90  (only $10 per workshop!) 
From 1st August, all 9 workshops are only a $149 investment in your business
On the Day: Tickets sold on the door at $35 per person
Small Business Partners Include
The SmallBusiness Essentials range of online business solutions have been designed to meet the needs of Australian small business by not only providing all the basic record keeping requirements, but also supplying helpful business tips and valuable business listings and websites to assist with all your compliance requirements.
To view our comprehensive tool box of solutions, go to  www.mySBE.com.au.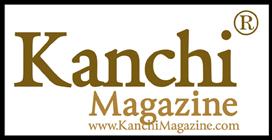 The Kanchi® Magazine is the online publication that showcases luxurious international brands, services & places to a global audience.It is sought-after internationally, as a Vehicle for Branding by businesses & as a tool of inspiration & empowerment by its readers. 
Join the VIP Club at www.KanchiMagazine.com       
 Often businesses need access to an office without the burden of ownership. Regus delivers a new way to work, whether it's from home, on the road or from an office.
Virtual office, meeting rooms, serviced office, business lounges and more. For more information go to www.regus.com.au                
  the passion for life group features Australia's business events, leading experts and contacts to help you run your business successfully.
See upcoming events, workshops and seminars at www.passionforlife.com.au
Connect with us online today
Twitter @Sydneygotoman with #SBSM
Small Business Facebook Group – CLICK HERE
YouTube Interviews – CLICK HERE
Website Page: http://networkingcoach.com.au/business-workshops
e-mail: sean@networkingcoach.com.au
Terms and Conditions
Tickets are non refundable, but can be swapped to another workshops or person.
The Networking Coach cannot guarantee and does not promise any specific results from attendance at any Workshop
You cannot film or take pictures during the workshop
The workshop presentation is the content and views of the speakers, and not necessarily of the Networking Coach.
The ticket price does

NOT

include catering, refreshments, pen nor paper
No eating within the workshop, please eat before or after the event.
Workshop Venue – CITY HOTEL
The City Hotel Kent Living Room is a perfect combination of style, class and facilities allowing speakers  and audiences to feel in comfort and entertained all day.
The Kent Street Living Room is the newly developed 1st floor space.
For the Google Map link, please click here
More information at http://www.cityhotel.com.au/
When & Where

City Hotel
347 Kent Street
Sydney, New South Wales 2000
Australia

Thursday, September 2, 2010 at 2:00 PM

-

Thursday, September 30, 2010 at 4:30 PM (AEST)
Add to my calendar
Organizer
Networking Coach
Sydney's Leading Networking Coach empowers people and companies to create more business opportunities with every hand shake. 
www.NetworkingCoach.com.au 
9 Day Social Media Challenge