Description
Shakespeare by the Lakes III: A Midsummer Night's Dream, one of Shakespeare's most loved comedies, is presented by Lakespeare & Co. (Taimus Werner-Gibbings, Lexi Sekuless, Duncan Driver and Paul Leverenz), an independent theatre company on a mission to make high-quality theatre accessible to Canberrans. For more information please visit www.lakespeare.com. Check out the e-program for the 2020 Summer Season.
Shakespeare by the Lakes III: A Midsummer Night's Dream is opening at Tuggeranong Town Park on Valentine's Day 2020 - the perfect opportunity for purchasing one of our limited Dream Date supporter packages for a dreamy evening with your sweetheart. Wander past, find a place, grab a glass of champagne, a cup of coffee and some delicious food from the onsite Food Trucks or get a big group together, bring your picnic blankets and baskets, and soak up the serenity.
Food from 5.30pm and entertainment from 6:30pm. Runtime approx 120mins including interval. Plenty of FREE parking around the park and side streets. Please register now.
While most of our patrons bring blankets, we recognise that some prefer to be seated. That's why we'll have a chair area approximately 10-15m from the stage area (depending on the venue and audience numbers), but remember to BYO comfy chairs!
***Dream Date Packages*** You will receive front section blanket space, a grazing platter (larger than pictured below) which will include dessert plus drinks plus the knowledge you are supporting an awesome cause!***
*** VENDORS: Cannoli Bros, Le Petit Breton, Shotclock Espresso, Alex the Pizza Guy, Face Painting, Underground Spirits. ***
*** PLUS pre-purchase a gourmet Bottom's Up Grazing Platter from The Lazy Grazer. The Lazy Grazer is offering meat, vegetarian and vegan options at a discounted price to SBTL patrons. Incredible Value! Click on 'Tickets' above to read more. Apart from Bottom, there are no nuts in the show or platters. Pre-purchase only until 12 Feb 8pm.***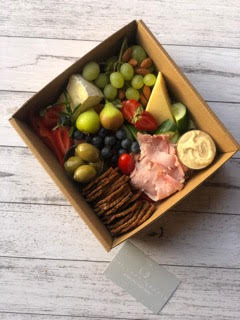 You can make a difference by helping us with publicity. The only thing better than enjoying FREE Shakespeare is enjoying it with a group of friends. (Downloads: High-Resolution Poster | Medium-Resolution Poster)

Donations
While we are STILL are on the lookout for a major sponsor (is that you?), we are always reliant on the generosity of those who can afford to donate. The number of shows we can lock-in will depend on final corporate sponsorship, public donations and community interest via show registrations. For Shakespeare by the Lakes II: Twelfth Night, 300 generous Shakespeare fans donated online and another 300+ donated at the performances.
For convenience, we include the Eventbrite donation option with every performance. All the money raised is used to pay for the entire season of Shakespeare by the Lakes III.
Show information
1. SBTL is an outdoor event and we all must adapt to the weather conditions. Unless there is torrential rain or strong winds that are a threat to people or equipment, the show goes on. We invite our audience to enter into the joy and fun of what nature might bring and be open to a variety of experiences. There is no such thing as bad weather, there is only the wrong clothes.
2. Chairs are only allowed in designated areas. So everyone can see, chairs will necessarily be set back from the main playing area.
3. So everyone can see, umbrellas are not to be used during the performance. Patrons should use hooded rainjackets or ponchos.
4. Lakespeare & Co. reserves the right to add or remove performances, change venues and/or alter the start times of events. Of course, we only do this for good reasons and give you as much warning as possible :)
Season Partners & Sponsors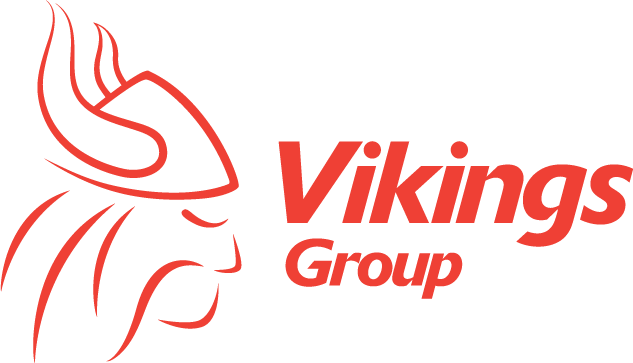 Tuggeranong shows brought to you with the support of Events ACT, Icon Water, South.Point, Vikings Group, MLC Finance Canberra and McDonalds Tuggeranong. And we can't thank Communities@Work enough for providing wonderful rehearsal space and Tuggeranong Rotary Club for all their ground support at the event. And our hotel partner: The Diplomat Hotel. They look after all our guests and provide rehearsal space. Finally, we value the support of the Canberra Business Chamber and Riot Act!.
Costumes
In 2020 you will once again see costumes designed by the wildly talented Fiona Victoria Hopkins from the House of Gesuarda.
FAQs
Why register if the show is free?
You don't need a ticket to get into this show. However, booking gives us an idea of numbers, helps us plan our site and audio requirements and enables our vendors to cater accordingly. We can also keep you updated regarding the show.
What are my transport/parking options for getting to and from the event?
There is parking near Lakeside Leisure Centre. Otherwise, there is side street parking around the larger park area. Allow a few minutes to walk to the site venue which is at that swimming pool-end of the park. There is a bus stop within 100m of the event.
What can I bring into the event?
Please bring sunscreen, a rug, friends, family and food. A chair if you want to go in the chair zone. A blanket if it looks cold. We have vendors, too, who can provide a range of sweet and savoury food options, coffee and alcohol.
Can I bring my pooch?
Well behaved and friendly dogs add to the atmosphere of our event. We love it. However, if any dog is involved in any disruption to the performance or other patrons, then Lakespeare & Co. requires the owner to remove the dog sufficiently far from the event area such that there is no longer any disruption. Lakespeare & Co. will not arbitrate doggy disputes and expects owners to take responsibility for keeping the event great for other patrons.