#8: Professor Simon Foote & Dr Julia Ellyard
Description
Join Professor Simon Foote & Dr Julia Ellyard in a discussion titled Personalised Medicine: from gene discovery to therapeutics.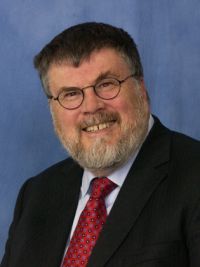 Professor Simon Foote, Director, The John Curtin School of Medical Research, ANU
MBBS, PhD, DSc, FFSc (RCPA), FAA, FAHMS, FTSE
Professor Foote received his MBBS and PhD from the University of Melbourne and his DSc from the University of Tasmania. He undertook his postdoctoral training at the Whitehead Institute at MIT, Massachusetts, and has worked as Division Head at the Walter and Eliza Hall Institute, Melbourne, and was the Director of the Menzies Research Institute Tasmania. He was appointed as Dean of the medical school at Macquarie University in early 2012. In 2014 Professor Foote was appointed as Director of The John Curtin School of Medical Research at The Australian National University and took up the position in October 2014.
Professor Foote is interested in the genetic control of susceptibility to disease, with particular focus on infectious disease. His laboratory has identified loci governing the response to leishmaniasis and malaria. However the major focus of the laboratory is on trying to identify new drugs to combat malaria. By using the example of natural mutations that affect the red cell and making it difficult for the parasite to grow, his laboratory has found genes, that when mutated, prevent growth of malarial parasites. These genetic changes point the way to the creation of a new type of treatment that will be steadfast against the development of drug resistance. His laboratory is also interested in the genetic susceptibility to other diseases of humans. He is currently working on investigating the reasons that renal disease is so common in Aboriginal communities and in the genetic changes that underpin the familial nature of some of the common cancers.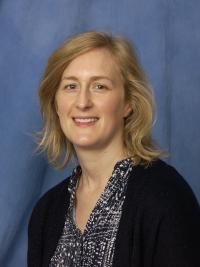 Dr Julia Ellyard, Judith Whitworth Fellow, Department of Immunology and Infectious Diseases
John Curtin School of Medical Research, Australian National University
Biography
Julia Ellyard was awarded a BSc (Honours) and the University Medal from the University of Sydney in 2003. She completed her PhD with Professor Chris Parish at the John Curtin School of Medical Research, Australian National University in 2008 and was awarded the Dewar Milne Prize for Immunology. In 2008, she received an NHMRC Overseas Biomedical Fellowship to undertake postdoctoral training with Professor Michael Neuberger at the MRC Laboratory of Molecular Biology, Cambridge, UK. In 2010, Dr Ellyard returned to JCSMR to work with Professor Carola Vinuesa, where she is now a Research Fellow in the Department of Immunology and Infectious Diseases and a Project Leader with the Centre for Personalised Immunology. In 2014 Julia was awarded the inaugural Judith Whitworth Fellowship for Gender Equity in Science.
Research Interests
Dr Ellyard's research interests focus on understanding how genetic variants affect immune cell function to cause autoimmunity and the development of angioimmunoblastic T cell lymphoma. She also has an interested the mechanisms of antibody-mediated immune responses. In 2014 she was the first author of a study investigating the genetic causes of systemic lupus erythematosus (SLE) using whole exome sequencing.
The Nature of Things - sharing experience, building curiosity
Ursula Hall is proud to be hosting 'The Nature of Things' - a new program where ANU students nominate and invite one academic or expert in their field each weeknight for a lively discussion in the Ursula Hall Fellows Room. Each academic will bring a colleague who may agree or disagree with their perspective.
The purpose of this new program is to link academic/professional staff with students in a space where great discussions can be held.
There will only be about 12 spaces per night and the event is open to ANU students, staff and alumni.
Ursula Hall residents will have the opportunity to dine with the ANU Academic/Professional staff before the event and other staff, students and alumni will meet the academics in the Fellows Room at 6:15pm.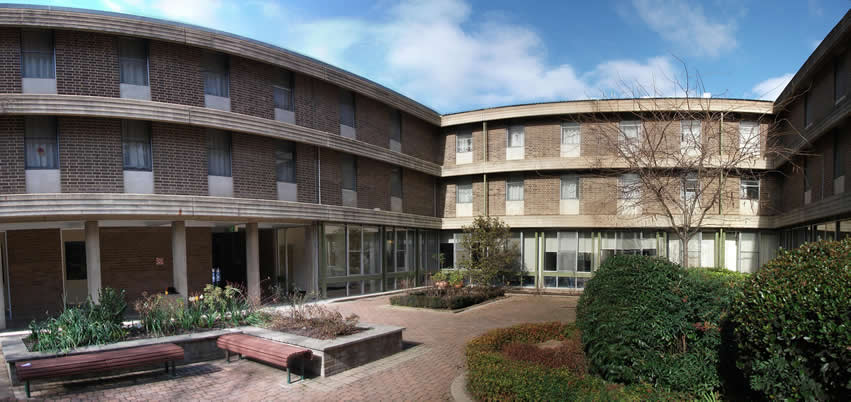 What's in it for you?
You will have the opportunity to speak directly with tutors, lecturers, PhD Supervisors, and professional staff such as directors and leaders in their field. This is a unique opportunity and another benefit of being part of the ANU Community.
Students and staff have always enjoyed opportunities to meet in less formal ways and these events will add a new way for everyone to get involved. You can ask questions, listen or engage in conversation with them.
What is the format?
The program runs almost every weeknight of the academic year excluding exam times, holidays, or where there is an event already scheduled.
6:15pm Head to Fellows Room and begin discussions. This may start with a 10 or 15 minute mini-presentation to provide the context for the evening's discussion.
7:15pm Conclude
What next?
If you are interested in nominating an academic please let me know who you would like to nominate. You can do this via phone #56210 or via email david.segal@anu.edu.au or through this link http://tinyurl.com/ursiesanu .
Spread the word, share on Facebook and tell your friends to get involved in this exciting new program.
FAQs
What are my transport/parking options getting to the event?
You can park directly outside Ursula Hall after 5:00pm. Free Parking.
Which room is it in?
When you arrive at Ursula Hall walk in through either of the two front entrances off Daley Rd. The Fellows Room is on the Daley Rd side of the inside of the courtyard. In the picture above it is the furthest door on the left.
Where can I contact the organiser with any questions?
david.segal@anu.edu.au