Location
Carrara Sports Precinct Parking
Alabaster Drive
Carrara, QLD 4211
Australia
Welcome to Disney+ Drive-In, where the magic of all your favourite films comes to life on the big screen.
About this event
Spend the evening with your favourite characters from Walt Disney Pictures, Pixar, Star Wars, Marvel and more, all from the comfort of your car or book a front row ticket under the stars at The Park.
Gates open at 6.15pm daily.
We ask that you please arrive as early as possible to ensure everyone is parked or has found their seat at The Park and is ready for the film. Parking will be on a first in, first served basis depending on the size of your car so getting there early also means a better vantage point.
Location 📍
The venue is located at Carrara Sports Precinct Parking, next to Metricon Stadium.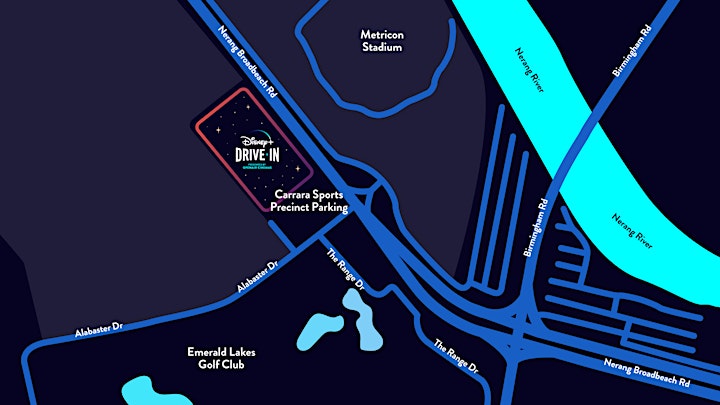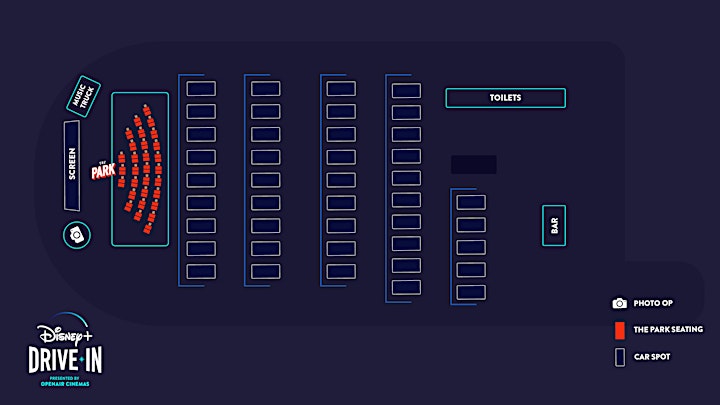 Accessibility ♿
Disney+ Drive-In is fully navigable for patrons with mobility impairment, with accessible amenities located nearby designated parking. Patrons will need a verified permit to enter these spaces. The person to whom the permit is issued must be present in the vehicle, as a driver or passenger.
For all accessibility related questions, please reach out to us at drivein@openaircinemas.com.au. We will do our best to help you have a magical experience!
COVID-19 Policy
The team at Disney+ Drive-In are committed to providing a safe environment for all guests, staff, and suppliers. We are fully compliant with all current government advice and restrictions pertaining to COVID-19, and any additional regulatory requirements will be implemented accordingly. Supplies and personal protective equipment will be provided to staff, including gloves and face masks, in adherence with social distancing and hygiene practices. It is at the attendees discretion whether to wear a face mask to the event.
Hand washing stations will be located by the toilet facilities, and hand sanitising stations located at the entrance, and at the bar. For the safety and health of our staff, and the whole community, we ask that guests practice good general hygiene and if feeling unwell, to remain at home. We want to make sure we are doing everything we can to help reduce COVID-19 community transmission and appreciate your cooperation during this time.
Refund Policy
Tickets are fully transferable, and can be gifted without a required name change. Tickets will only be refunded in full (inc. fees) should the ticket holder(s) feel unwell, or be in self-isolation on the day of their screening. Disney+ Drive-In will proceed in most weather conditions, with the exclusion of fog, high winds or heavy rain. In the unlikely event of cancellation due to unsafe weather conditions or others, ticket holders will have the ability to transfer their tickets to another screening, or request a refund, should availability be limited for remaining screenings.
Please visit openaircinemas.com.au/drive-in for more information.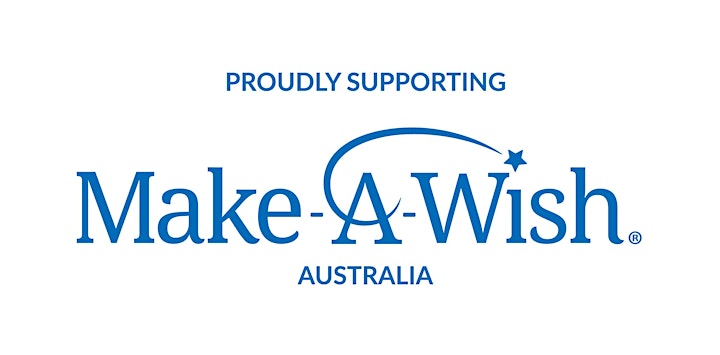 Since 1980, Disney has helped Make-A-Wish® grant more than 145,000 life-changing wishes around the world - bringing hope and joy to wish children and their families. Right now, in Australia, there's more than 800 kids currently on a Wish Journey, every dollar helps create more wishes, which is why your support is so important. Make wishes come true. Donate today.