Location
Mandarin Oriental
KL City Centre
Kuala Lumpur, Kuala Lumpur 50088
Malaysia
Celebrate 75 years of ANU across 75 cities around the world!
About this event
KUALA LUMPUR, MALAYSIA:
Join fellow alumni and friends for a special evening in Kuala Lumpur, as we celebrate the 75th anniversary of The Australian National University.
As much as ANU has helped shape the lives of our alumni, our alumni community have shaped ANU in turn.
This celebration is a great opportunity to reconnect with old friends, meet new alumni living and working in Kuala Lumpur, and celebrate your memories of ANU.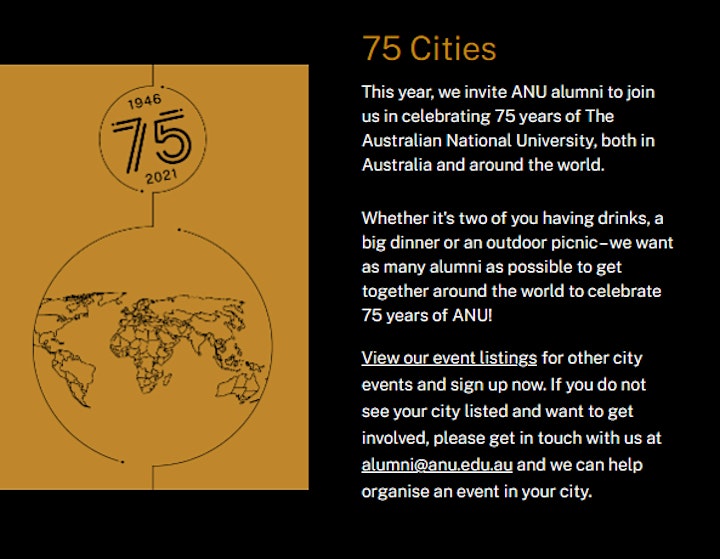 In registering for this event you agree to the ANU Advancement Privacy Statement.
For more information on our ANU Advancement Privacy Statement, please visit: engage.anu.edu.au/privacy-policy