About this Event
Workshop 1, Ancestral Voices
Friday, 31st January 2020
6:30pm to 9:00pm
Workshop 2, Luminous Core
Saturday, 1st February 2020
6:00pm to 8:30pm
Workshop 3, Celebrate Your Practice
Sunday, 2nd February 2020
11:00am to 1:30pm
by Flow Yoga Canberra
at Nishi Gallery
17 Kendall Lane Canberra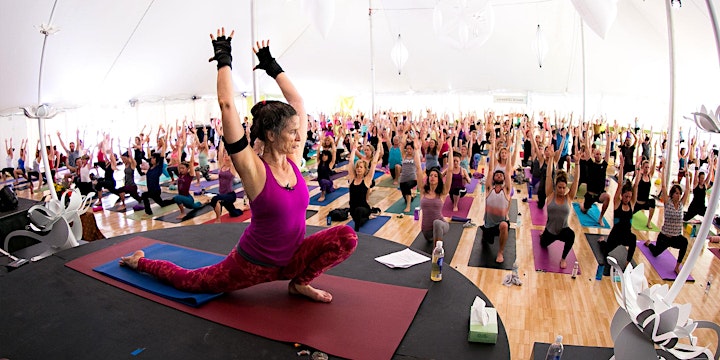 Ana Forrest has been bringing her brand of Fierce Medicine to the Yoga world for more than four decades. Recognised internationally, as a pioneer in Yoga and emotional healing, Ana created Forrest Yoga while working through healing from her own life's trauma and experiences.
Ana weaves Native American Ceremony into her classes and workshops, calling on the forces that helped her heal from an abusive and challenging childhood.
Jose Calarco, co-director of Forrest Yoga, also comes from a long history with Shamanism, healing, music and the performing arts. Jose brings years of experience in musical direction to the Forrest Yoga workshops and classes.
Each workshop begins with a short, yet very special Ceremony of song, invocation and smoke blessing. Ana and Medicine Man, Jose Calarco set the intent for the practice and honour the ancestors and custodians of our sacred land.