It's your time to invest in yourself! Join us for an interactive and inspirational evening to understand your own relationship with money.
About this event
"My purpose is to empower women in the most impactful area of life - financial clarity and confidence". - Tracey Sofra
We know that women face unique challenges when it comes to finance and wealth. Whether you're new to managing money, a personal finance whizz or wealth master, together we can challenge the status quo and change money mindsets from chaos and crossroads to clarity and confidence.
Have you ever tried to change your money mindset? If so, you'll know how difficult it can be on your own - using the same beliefs, emotions and rituals that led to money crossroads or chaos in the first place.
It's your time to invest in yourself! Join us for an interactive and inspirational evening to understand your own relationship with money and the simple steps to master your money mindset.
Our guest speaker, Tracey Sofra, is a Business Leader, Money Mindset Mentor, Financial Advisor, Author, Speaker and Mum. For over two decades she has shared proven methods for shifting mindsets and the limits to success for thousands of women. Her passion around financial freedom for women is infectious leaving you inspired to challenge the status quo and create change.
Grab your tickets now!
WHAT YOU CAN EXPECT TO GET OUT OF THIS EVENT
Discover your Money Mindset by uncovering your unique set of core beliefs about money.
Learn how your Money Mindset has been influencing your thoughts, feelings and actions concerning money.
Learn the impact your Money Mindset can have on; what you think you should earn, what you believe is financially possible for yourself, the amount of wealth you think you're worth or entitled to.
Understand that your Money Mindset is the driver of all your financial decisions.
In a word, it's POWERFUL.
THINGS TO NOTE
This will be a zoom call with everyone's video is turned on; we encourage participation and open discussions.
This is a safe space for women only who want to meet new people and feel connected to a community.
While the goal of this event is to provide information to our members, it shouldn't be taken as financial advice.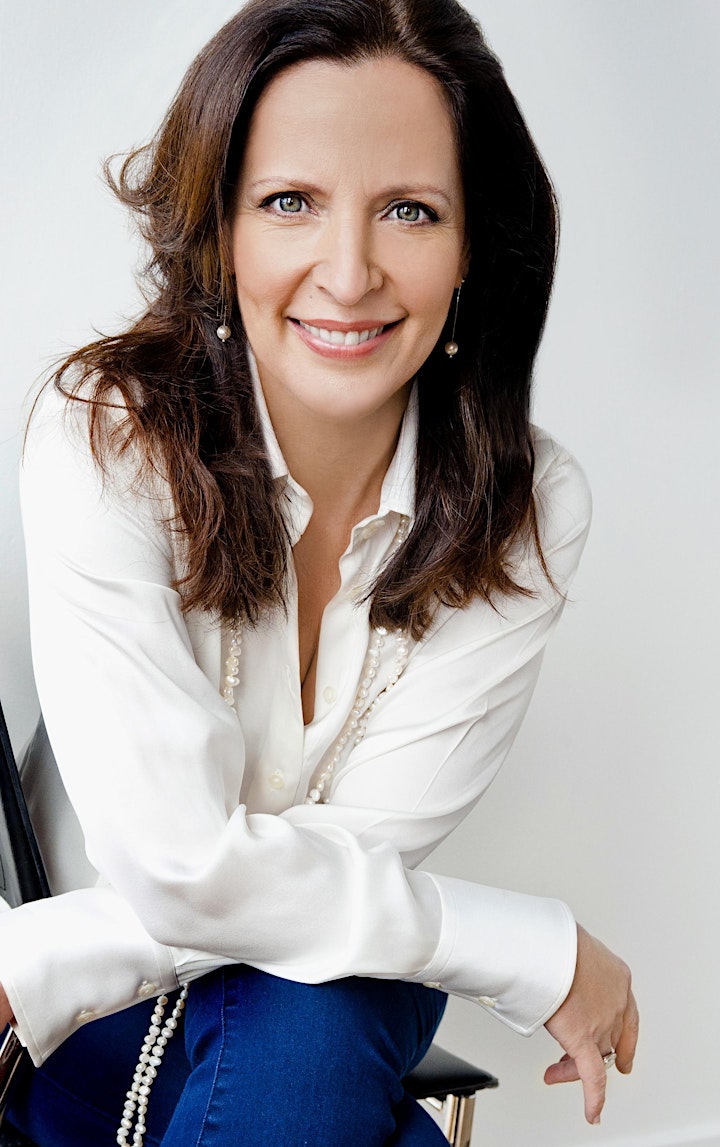 GUEST SPEAKER // Tracey Sofra // Money Mindset Mentor | Keynote Speaker | Author of 'Finding Financial Freedom' | Educator | Mentor | Trainer | Award Winning Financial Planner .
With over 25 years' experience as an Financial Advisor, Tracey is dedicated to Investing in Women's Empowerment by shifting money mindsets from crossroads and crisis to clarity and confidence so that we reach economic equality. Tracey brings her expertise in wealth creation, leadership, achievement and fulfilment to the every table. Only through understanding our relationship with money can we truly shift into a 'financially free mindset' - but often our biggest challenge as women - is simply self-belief.
Organiser of 7 Steps to Shifting Your Money Mindset with Tracey Sofra
Ladies on F.I.R.E
This community Ladies on F.I.R.E (Financial. Independence. Retire. Early) is for females who have an alternate vision for our life and are eager to pursue financial independence!
A designer life means creating a purpose driven life filled with passion and contribution. It's focussed on complete freedom to be powerful, energetic, and the most generous version of You that you can possibly be. It doesn't mean you won't work hard at things that are important to you for the rest of your life, it just means quitting any job that you wouldn't do for free, so you can live through your values and do what lights your soul on FIRE.
Ladies On F.I.R.E started as a Meet-up group and continues to be the heart of what this community is about. Based in Melbourne, we host events to educate women to take control of their financial futures and create a life that they love!