7 Specialist Hypnotic Weight Programmes with... SHEILA GRANGER and CAS WILLOW - LIVE IN MELBOURNE!

Sunday, 2 July 2017 at 9:30 am

-

Monday, 3 July 2017 at 5:00 pm (AEST)
Event Details
Learn 7 NEW Programmes in Two Days to
Advance Your Client Solution Skills
*** PLUS Livestream Option Available ***
Streamed right to your computer, laptop or mobile device anywhere in the world (with a suitable internet connection, naturally).
We are delighted to be working with
and welcoming back to Australia.
Live in the Western Suburbs of Melbourne in beautiful Williamstown!
Sheila Granger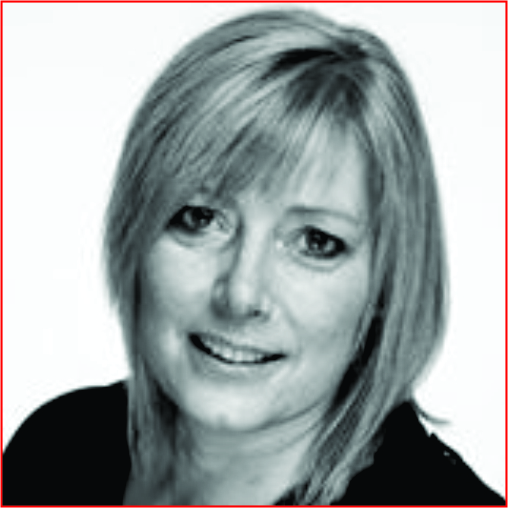 Sheila is combining with Cas Willow
To Deliver to You
Their Latest Programmes and Best of The Best
in Advanced Weight Management Practitioner Training with
7 Specialist Hypnotic Weight Programmes
Sunday & Monday
2nd & 3rd of July 2017
9:30am-5:00pm Both Days (Registration at 9.00am first day)
Discover and Learn
New Advanced Skills and Strategies to
Help your Clients, including the ones that are "Stuck" or "Struggling".
Book by Sunday 11th June and receive $5264 worth of bonus materials to help you grow your therapy business.
Rarely Do We Get to Experience
Sheila Delivering Her Own Course 
Here in Australia,
So... If you have been thinking about doing the training with Sheila and Cas, NOW is one of the Opportunities to Experience them both Combining their Unique Skills to Deliver One Powerful Training Program.
Why these two, you may well ask?
Firstly, combined they know a lot of information and they are prepared to share it, not only share with you tips and techniques but give you workbooks and templates to use long after the training, enabling you to continue to reap the rewards.
They have both written and developed successful therapy programs, apart from weight management, there is quit smoking, business building, alcohol and other drugs, anger management and the list goes on... Maybe you could model (not copy, but model) one of their programs.
Both have built successful therapy businesses and are prepared to share tips on how to boost your business.
They understand as a sole proprietor, you need to manage your time, money, memberships and professional development wisely, so... because they understand this, they give you exceptional value for money with tangible resources that you can continue to refer back on.
Weight Management is the "Must Have" tool for every hypnotherapist, so even if you are new to hypnotherapy and unsure of the niche or specialty you wish to pursue, you will still benefit from a weight management program, especially one with a heap of business tips.
Sheila and Cas have been teaching adults for years, it is quite a skill, but they have nailed it. They are interactive with the group and experienced facilitators.

The content of the manual and course goes way beyond what is delivered, allowing you to continue to grow and explore.

We get that often you want to attend all of the training that is available, however, we get that you just cannot afford them all, that is why we include: business training, replays, webinars and follow-up if you need.

Cas and Sheila understand that without the ability to market your business to attract the amount of clients you need and want, you just haven't got a business, so expect to be blown away with some brilliant marketing ideas, they are easy, you just have to do them.
INTERESTED?
LIMITED V.I.P. TICKETS ARE AVAILABLE
Discover the Inclusions and Instantly Secure Your V.I.P Ticket
Keep Scrolling down to the Bottom of the Page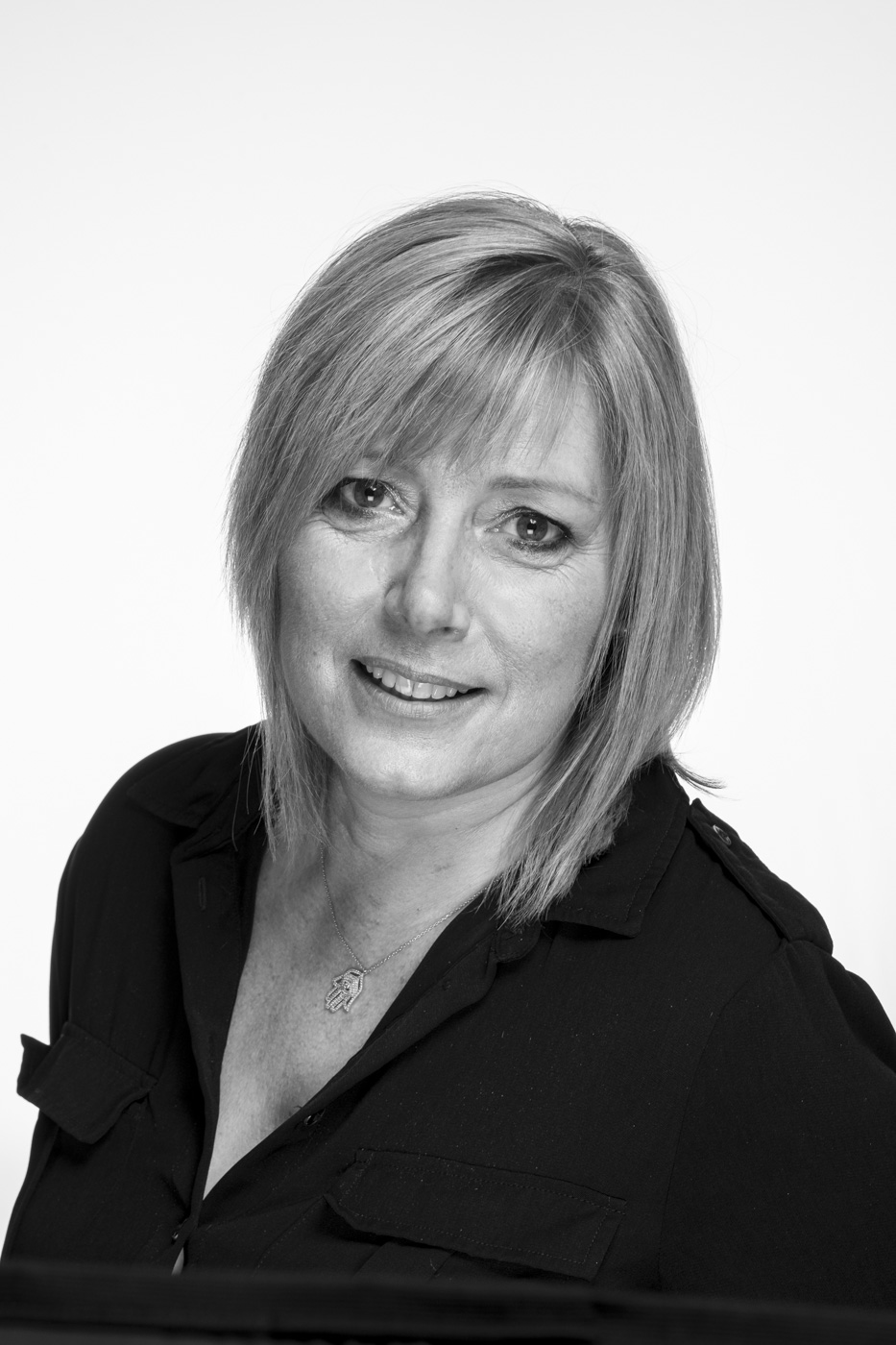 Sheila Granger (above), pioneer of the Virtual Gastric Band...
and Cas Willow (below), teacher, supervisor, and co-creator of "Hey Hey It's Me!"
and multiple award-winning therapist 
Sheila Granger - back in Australia, Sheila is the creator of the Virtual Gastric Band protocol that has helped hundreds of therapists launch their businesses and get fantastic results with their clients, is back in person in Australia
and
Cas Willow teacher, and co-creator of "Hey Hey It's Me!" Cas has dedicated her career as a therapist, and now is a supervisor of therapists and has assisted many clients with some of the most complex of issues over the past 25 years.
Sheila and Cas have joined forces again to deliver a very powerful seminar designed to arm you with solution focused strategies that can drive and maintain powerful change in your weight loss client. 
This time, we are heading to several locations in Australia, including Melbourne, Sydney, and Brisbane.
THIS SEMINAR IS A MUST FOR ALL THERAPISTS WHO WANT TO SPECIALISE IN THE WEIGHT LOSS MARKET.
NOTE: ATTENDANCE OF THE VIRTUAL GASTRIC BAND TRAINING PREVIOUSLY IS NOT A PRE-REQUISITE. 
•   Learn directly from the pioneers and become an authority in all aspects of weight loss.
•   Learn breakthrough methods that are tried and tested in the real world
•   Learn all aspects of weight loss solutions.
•   Watch and join in with Sheila and Cas's demos
•   Leave with 7 specialist and brand New Programmes you can immediately market!
Course includes:
Seven (7) Expert Training Manuals of all techniques, protocols, and scripts for:

       

The Carbohydrates Reduction Programme.

       

The Motivation and Commitment Training Programme.

       

The Relationships Programme: Living with Feeders Programme.

       

The Weight Loss Maintenance Programme.

       

The Reduce Alcohol Programme.

       

The Beating Sugar Addiction Programme.

       

The Diabetes Programme.
You also receive Course Certification.
Plus a Weight Expert Practitioner Logo, to use on your website and marketing material.
Gives you instant credibility that you have the expertise to help with all weight loss issues, an advanced skill set, that instantly sets you apart from your competition.
BONUSES FOR YOU
 When you book by Sunday 11th June you'll also receive:
•   A Bonus Q&A Webinar (in August) so when you've had a chance to use these new strategies with your clients, you'll have a chance to pose any questions you have - Value $200 AUD
•   $4800.00 AUD worth of professionally written press releases
Ready to adapt and use in your own marketing - that's worth over six times your investment for the entire training for these practically Done-For-You press releases alone. Press is one of the most successful media for getting clients through the door.  Sheila uses PR week-in-week-out and it's consistent in getting the phone ringing with new clients.
Rather than scratching your head wondering what your journalists are looking for, here's 10 x Press Releases, ready for you to adapt… All in the format and style journalists like to see.
If you're like me, and you learn by others' creativity these are 'success templates' for getting that media interest in you.
These PRs cover different aspects of your practice, from natural childbirth, weight loss stories, smoking and promotions.
Each would cost  $480 to have them professionally written, and they're yours for FREE with the advanced VGB Training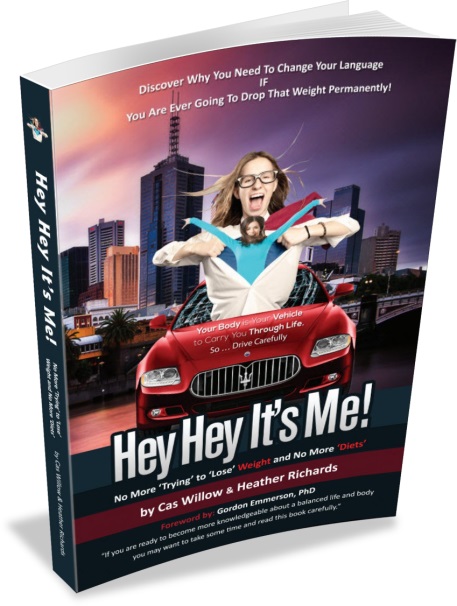 Book by Sunday 11th June you'll also receive:
 A digital copy of Cas' 'Hey Hey It's Me!" book for clients, retail value $39.95

 Plus an Mp3 audio version of 'Hey Hey It's Me!',  value $25

 And a copy of the "Internal View" The Therapist's Self-Care Kit, that many are raving about Value $200
Plus you will also receive $6,000 worth of bonus materials to help you grow your therapy business.
Don't worry if you can't make it in person, we are also streaming the full training seminar session live over the internet, so you can take part anywhere in the world.
Just click on the LIVESTREAM ticket when you book.
And whether you're attending in Melbourne, Sydney, Brisbane or via the worldwide web, don't miss out - book before Sunday the 11th June to secure your FREE Bonuses.
---
 HOW TO MARKET YOUR WEIGHT LOSS PROGRAM
 The essential training you need to make clients aware, excited and booking your new     program:
The DVD training also includes an intensive and comprehensive training on how to market your new weight loss program and attract new clients to your practice

How to identify your ideal clients, where to find them and how you can be found

The media and marketing tactics that have build Sheila Granger's business to a 35-50 client a week practice, and other action-taking therapists she's trained which are working right now in 2016
Look at the difference you can make with a tried, tested and proven weight loss program!
---
Bonuses for you
Here's what you also get - all for free - when you book by Sunday the 11th of June 2017:
So don't forget, book by midnight on Sunday 11th June 2017 to secure your FREE Bonuses!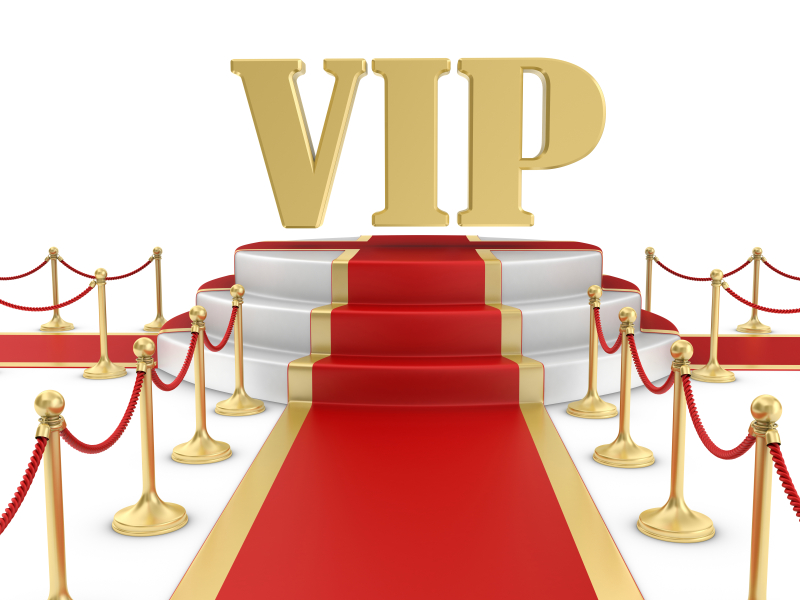 LIMITED V.I.P. TICKETS AVAILABLE
For the First Time Ever, We Are Including
Unique VIP Tickets
These Tickets Are Available ONLY to those who attend
both this VGB Two Day Training with Sheila (or have done so before)
Followed by the 7 Specialist Hypnotic Weight Two Day Training Programmes with
Sheila Granger and Cas Willow.
PLACES ARE STRICTLY LIMITED
Let's move right on into the benefits of getting VIP attention. 
Priority Seating, to begin with, there is nothing quite like being right in amongst the training to see, hear and get a real feel for what is going on. 

VIP Ticket Holders receive a Bonus Hour with Sheila on Day Two of the VGB Training and another Bonus Hour with Sheila and Cas on Day Four of the Advanced VGB
VIP Ticket Holders will receive 100 Power Headlines to Help Market and Promote your Weight Management Program to Get You More Clients
Tips on How to Get Quality Testimonials the benefit your business and yet don't breach the privacy of your clients, that can still raise the public profile and benefit your business.
Client Questionnaire Templates, including the 5 Key Questions to Ask to Help You Get Right to the Core.
Mind-Blowing Tips on How to Write Emails, Adverts and even Facebook Posts to Attract Clients.

We will Reveal The Common Costly Mistakes Therapists Make in Business.

The Right and the Wrong Way...

Plus Many Gold Nuggets that both Sheila and Cas have Discovered from Years of Successful Business.
---
WHAT THEY'RE SAYING...
Don't miss out on being Sheila and Cas' next success story! Here are just a few of the many, many testimonials from therapists who have taken the training...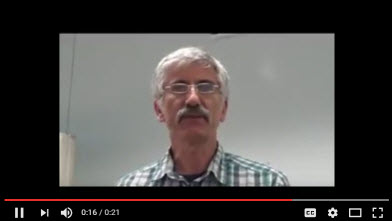 Dr Richard Shawyer's Testimonial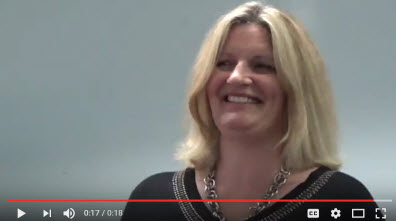 Georgina Mitchell explains...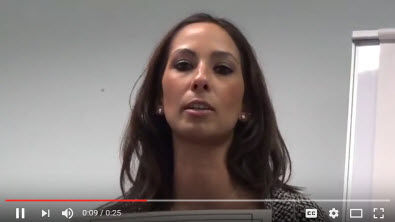 Nat Brown Describes Training as Phenomenal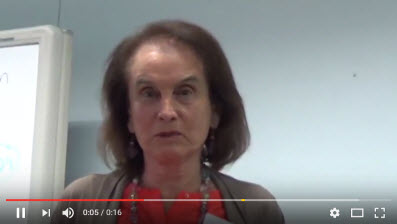 Beverly Describes How Sheila and Cas Have Made a Wonderful Team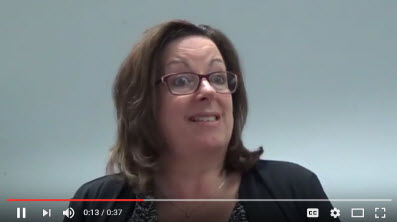 Debra Clements Explains How She Can Set Her Clients Up For Greater Success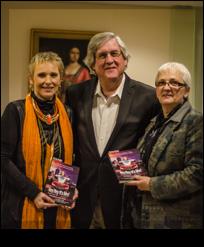 Dr Michael Yapko (above), with the co-authors of "Hey Hey It's Me!" Cas Willow and Heather Richards
"Hey Hey It's Me" provides the kind of emotional support and sensible advice that can make the difficult challenge of losing weight and keeping it off easier. Willow and Richards also provide activities to help build the necessary mindset, and these provide an especially good foundation for redefining one's relationship with food and one's body in healthier directions. - Michael D. Yapko, Ph.D., Clinical Psychologist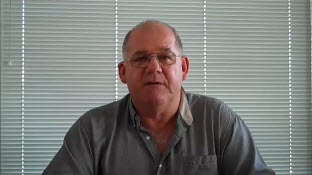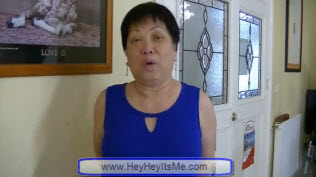 "Half of my Business"
Thank you and thank you so much for the teaching of the virtual gastric lap band it is indeed half of my business and I love working with people with it. I have helped so many people achieve amazing weight loss and results for a better life.  I can't thank you enough. Best course that I have ever done - Terrie Popper, Clinical Hypnotherapist, Australia
"I've Gone From Having 10 Enquiries A Week To 100 In One Day"
It's very pleasing to know that the men and women of NZ now know there's an alternative to surgery and the drudgery of dieting. I've gone from having 10 enquiries a week to 100 in one day! I can't thank Sheila enough for her support, guidance and ongoing enthusiasm. - Avril Carpenter, New Zealand
"Over 400 Clients – The Response Has Been Phenomenal"
Before Sheila's training, we were contemplating a career change. The combined weight loss of our clients so far is 1,680 kilos. The VGB program has helped our business grow. Before Sheila's training, we were contemplating a career change into another business; however, the response has been phenomenal and has enabled us to continue with our passion for helping people through hypnotherapy, a modality which we both love. - Angelo & Susan Sette, Australia
"People Love It! It Works!!"
End of April I did your course by Rob de Groof in Belgium. I started soon after with the Gastric Band. And it is a huge success!!! First, people love it!! Second and best: it works! - Martin Craanen, Ubbena, Netherlands
Have questions about SHEILA GRANGER AND CAS WILLOW LIVE! and the 
7 Specialist Hypnotic Weight Programmes
Contact Heather at CaS Therapy on +61 3 9397 0010 or on the Mobile +61 428 655 270
When & Where

St Joseph's By The Sea
Bay Room
16 Esplanade
Williamstown, Melbourne, Victoria 3016
Australia

Sunday, 2 July 2017 at 9:30 am

-

Monday, 3 July 2017 at 5:00 pm (AEST)
Add to my calendar
Organiser
Cas is a published author, a leading qualified and registered, Professional Counsellor and Clinical Hypnotherapist and Co-Founder of CaS Therapy. The Combination of Conscious and Subconscious Therapies that guides the participant through a journey of personal innovation, discovering the true qualities and calling upon the core resources to help you live a happy and balanced life; according to your true beliefs and values, allowing you to "Live a Quality Life, The One YOU Really Want to Live." 
Cas has been a therapist for over 25 years and throughout the time has constantly studied, learnt new skills as well as developed many of her own unique techniques and strategies, and it is this unique ability that has her clients continue to seek out her therapeutic skills often years and many miles later.
Her passion and dedication to the helping profession have seen her excel in her personal academic achievements, where, in her Masters at Monash University she maintained an HD average, which saw two prestigious awards from the Dean bestowed upon her.  
Cas gives back to the profession she is so passionate about by regularly holding training workshops for therapists and supervisors to help, share and improve therapeutic skills, so they, in turn, can pass on her amazing techniques that help so many people overcome significant issues in their lives. 
To be kept informed of the latest workshops online and offline join the Therapist Learning Centre mailing list which can be located on Cas' website. www.CasWillow.com