7 Chakras Detox Movement - Green Salt Movement
Event Information
Refund Policy
Contact the organiser to request a refund.
Eventbrite's fee is nonrefundable.
Achieve Perfect Balance In Life By Unblocking Your 7 Chakras Ever felt you weren't good enough? Having trouble with your body?
About this Event
Are you ready to move beyond the ways you dislike, mistreat, or ignore your body ... and the stress, fatigue, and overwhelm you experience as a result?
In this unique virtual program, connected with amazing professionals that first went through a journey of yourself and putted fears behind scene and reconnected spirituality with sciencie.
In here it is a new life style where you will learn to combine your UNIQUE SOUL – BODY – MIND as ONE and reconnected with Universe.
You'll learn to control and Move out of stress, anger, and fear, and into wonder, creativity, and collaboration. You will learn to move your body. You will learn to use food as medicine. You will learn to Use your body intelligence to improve your decision making Solve problems in new and creative ways Free your breath to infuse more energy into your cells and daily life. You will learn to listen to your inner in. You will learn gratitude every day to get more abundance in life.
GREEN SALT is a movement where we together want to help and guide you to a journey into yourself. We carry so much on our shoulders, and literally inside of our shoulder joints and muscles. Many of us avoid fully feeling an emotion like grief. Let's face it, grief is nothing anyone wants to experience, and often we hold back tears, power through, try to "get over it," or bury ourselves in distractions (work, family, social media, etc.). Avoiding emotions simply doesn't work. If emotions aren't expressed, they can cause stress, insomnia, and even illness. Explore gentle and helpful tools to honor yourself while navigating grief or challenging times. At a time when many of us are consuming a nonstop diet of distressing information - while also mandated to stay inside - it's important to keep your body moving. Putting your body in motion isn't just a pleasant pastime and a good way to stay fit ... It's essential for your health and wellbeing. With this invaluable collection of tools you can turn to time and again, you'll discover:
- Ways to nourish your nervous system through centering and connective movement
- How embodied movement can help dissipate stress, anxiety, fear, and trauma
- Pathways to strengthen immunity, improve heart rate variability, and natural breathing
- The connection between movement and personal power
- How somatic education transcends old notions of the body as a machine, liberating movement as a holistic discipline
- Green Salt wants to reverse the effects of aging, and experience a sense of openness and spaciousness
- Ways you can apply conscious motion on a daily basis to provide ease around challenging and stressful situations
- Break through limitin beliefs
- Helps create abundance
- Balance chakras
- How somatic movement enhances resilience, wellbeing and happiness
And the tools will be ...
- Meditation
- Mindfilness
- ThetaHeaing
- Reike
- Yoga
- Personal Trainer
- Nutritionist / Plant Based Detox
- Gratitude
- Affirmations
- Kakao Ceremony
TO ACHIEVE PERFECT BALANCE IN LIFE BY UNBLOCKING YOUR 7 CHAKRAS.
Ever felt you weren't good enough?
Ever felt lower in Energy, even though you are eating "healthy"?
Having trouble with focussing?
Or maybe you feel like something's off (but you don't know what)?
Ever felt insecurity? Ever felt tired and body cramps?
These are few of symptoms a blocked chakra. Blocked chakras create a lot of imbalance in our minds, bodies, and spirit. Consequently, all other aspects of our lives - like our finances, relationships, career, and health - also start to suffer. Thankfully, we can unblock our chakras and restore the flow of celestial energy in our bodies. Once our energies flow naturally, we'll be able to break the cycle of pain, frustration and anxiety. We'll start to lead a more balanced, whole, and fulfilled life. So, if you want to learn how to unblock your chakras and bring balance into your life, then join us to guide you and help to find that balance that you are looking for. The 7 days Detoxing to UNBLOCKING your 7 Chakras has been made with love, compassion and gratitude. It is an online retreat with a world-class Chakra Expert & Energy Healer by many professionals such as:
You will be allowed to access it - during a period of time for 3 weeks - after the event. What that means? If you aren't allowed to do it during this period time, you will be able to do the online retreat after - between 3 weeks so.
1. Yoga class - videos
2. Detox plant based - / pdf/ videos
3. Kakao Ceremony - facebook group page/ - zoom app.
4. Guided Meditation - audio / video
5. Reiki - video
6. Thetahealing - video / audio
7. Strength exercise - video
8. Affirmation audio
9. Group Chat - telegram and facebook Group Page.
7 days fully of love and gratitude to heal ourselves.
APPS: Telegram and Zoom.
Gratitude 🙏
Green Salt Movement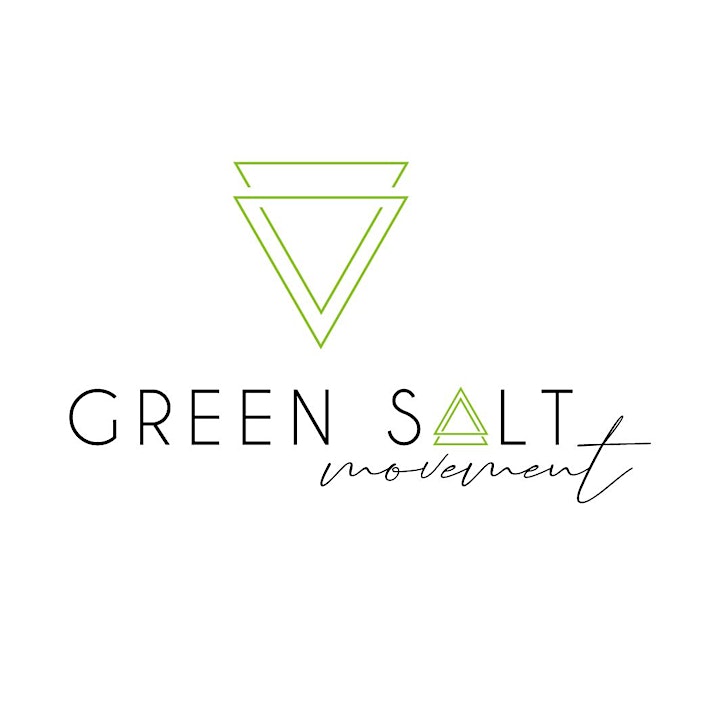 Philosophy: It is important to combine body-mind-soul. In 12 years of Nutritionist experience, I - Gabby Essado realized how important to find a balance, however, isn't only about food. I relearned that to be feel completed and healthier we most learn how to control our mind by balancing mind-soul-body. I found that in a modern medicine they don't like to correlate all three together which in a holistic medicine, definitely, there are combined to be treated and find that truly balance in life. The seven chakras are the main energy centres of the body. You've probably heard people talk about "unblocking" their chakras, which refers to the idea that when all of our chakras are open, energy can run through them freely, and harmony exists between the physical body, mind, and spirit. Chakra translates to "wheel" in Sanskrit, and you can imagine them like wheels of free-flowing positive energy.
Goals: Going on a cleanse detoxifies your body; it is like hitting a reset button. Most people experience increased energy, clearer skin, and stronger immune function. There are also mental and emotional benefits to cleansing. These seven detox rituals to accompany your cleanse happen to be inspired by the seven chakras. They will boost the detoxification process and increase the benefits for your body, mind, and spirit.
Mission: It is a guide to help you go through to find yourself by introducing about chakras and to identify any of your seven main chakras are out of balance.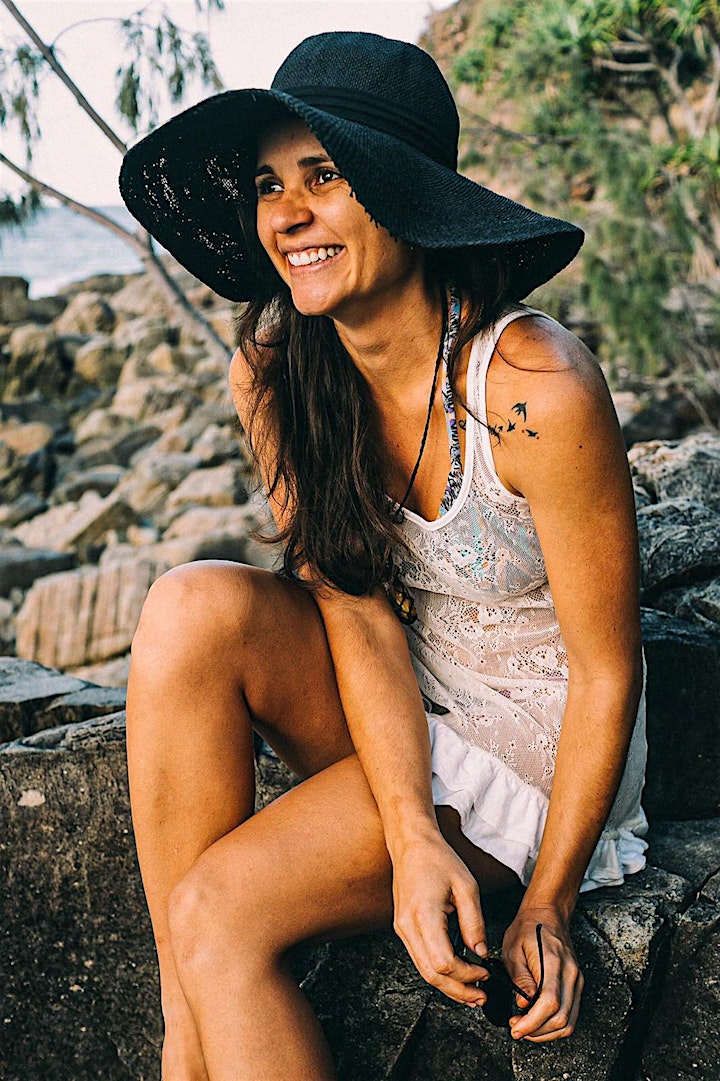 HI,
I am Karina Romano, I am spiritual, where I use to open my eyes to the energy world since my 11 years old. . I love to approach my body in a holistic way. Since then I grow up studying and seeking for spiritual healings. My background are
1. Thetahealing and access bars instructor
2. Reiki master,
3. Tameana
4. Meditations therapist.
My mission is expand the consciousness to everyone that manifesting have a great life.
Is this project I can help you with Thetahealing tool to remove the limit believes broke all the paradigmas of the word.
Gratitude
Karina Romano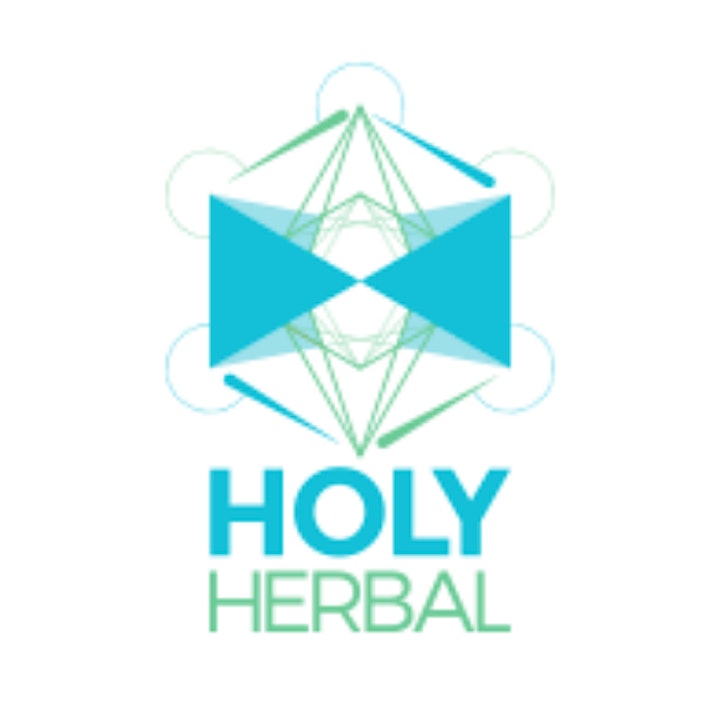 ABOUT HOLY HERBAL
You live this life just once so take the best of this unique opportunity of being the best version of yourself.
We believe your health practice should inspire you. It should help you to feel grounded in calm, clear confidence. The one thing your health practice should not do is make you feel overwhelmed.
When you nourish your beauty, mind, and dreams you connect with your soul. You open the doors to your higher consciousness and your intuition. You raise your frequency.
Have you ever heard the expression: "Be the energy you want to attract?". The Law of attraction says that like attracts like, so the personal frequency you vibrate may influence the experiences, opportunities, and people you will attract in your life."
Our mission is to keep your daily self-love practice simple but powerful.
We provide you with only the highest quality of Herbal Tonics and Exotic Elixirs, and we are devoted to source the purest plant-based goodness from only sustainable and ethical suppliers.
Our Super herbs and tonics will help expand your body's capacity to handle mental, physical and emotional stress, but we have to be honest with you. Do not think by just adding a cup or two of our delicious infusions to your existing practice, without improving what you eat, think and do, will transform your life. No, darling, unfortunately, this is not magic dust and you must do the work too.
The good news is we are passionate about helping high vibe women to shine and rise, so we are fully committed to supporting you during your "awakening" and self-discovery journey with our superherbs and tonics.
WHO ARE THE SISTERS BEHIND THE HOLY HERBAL?
They are known as The Brazilian KAKAO Priestess who modernised ancient wisdom to fit today's society.⁠⠀
⁠⠀
The sisters love to bring sacredness to our everyday lives in a fun, light and simple way as they believe rituals don't need to be boring but respected. "There's no need for fuss, you just need to respect Mother Nature and connect to the spirit of the plant and you have access to its healing power".⁠⠀
⁠⠀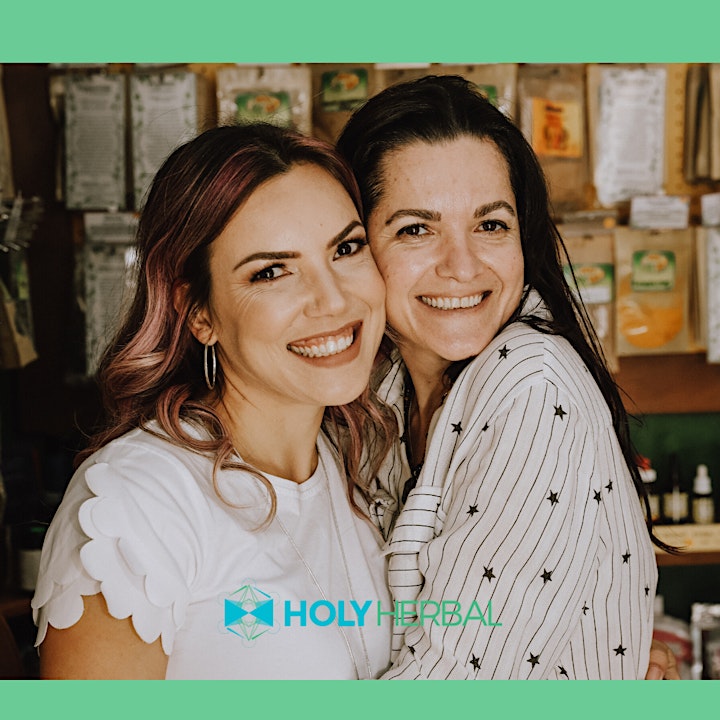 Yoga Instructor
EFT (Emotional Freedom Technique)
NLP (Neuro Linguistic Programming)
Bars Access
Merkabah Healing
Reiki Healing
Aromatherapy
Astrology
Numerology
Therapeutic Tarot Reading
Light Healing
Light Code Activation
Hi Everyone! My name is Leticia Favero, through many roads of life I've been blessed, starting my Reiki practice at 9 years old and Yoga at 18. Over the last 5 years have dedicated intensively to heal and align myself. Living each day happier than the next.
Gathered quite the tool kit on the way, its a true pleas to share it. Its hard to put it all in words - Im just happy to pass it forward, supporting all brothers and sisters in anyway I can.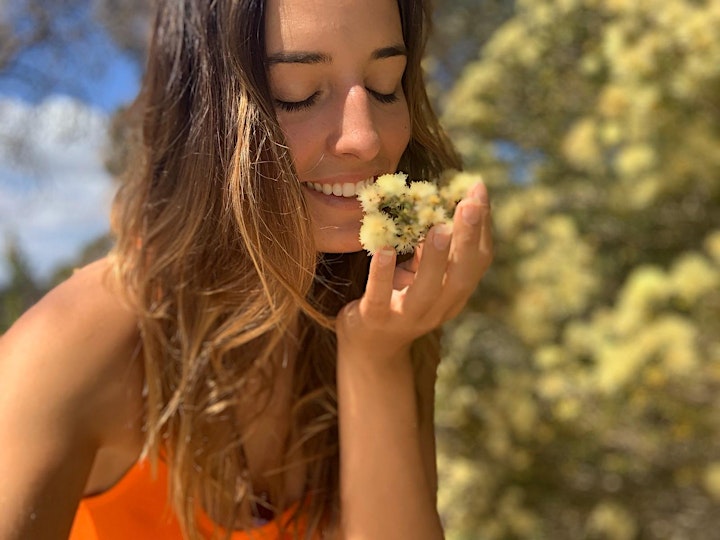 Yoga teacher
Swedish, residing in Australia since 5,5 years back with my partner. Yoga practise came in to my life at the year of 18. My background of graduating from a dance academy, being a dancer/teacher for about 10 years. I traveled a lot and lived in America for a while. I found the joy of incorporating yoga into my everyday life. Deepening my yoga practice and beginning teaching happened just before I moved to Australia. I now teach full time yoga, dance and disability movement. I'm on a lifelong mission to explore this wonderful practice that has brought me so much joy. My yoga classes is Hatha, Vinyasa Flow and focused on integrating alignment, core work, and breathing techniques with basic poses and creative sequencing. My intention to provide a space for individuals at any place in their path to explore the impact that movement and breath can have on personal growth, inner and outer strength and the deep work of.. self-LOVE!
Yoga Teacher RYTA 400
Sup Yoga Teacher
Kids Yoga
Dance Teacher | Founder of The Hip Hop Project
The AromaTouch Technique
instagram - @Yogawithfrida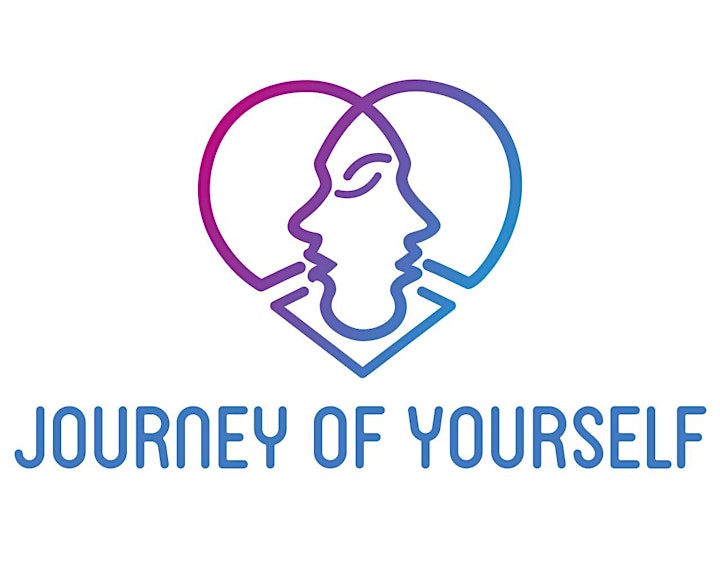 Joyce is a lightworker and an intuitive healer, believes that we can access knowledge and information from other incarnations that align with our current purpose. She experiences with her own life what she studies and afterwards make it available to others who are willing to listen and find their own truth. She also facilitates workshops, online events and is currently working on launching her collection of treasures, products and courses that guided her awakening and may help others in this process too. "My heart overflows with joy when we connect to people who are looking for this path and so together we have a great opportunity to start this healing process for ourselves and consequently for the planet, because we are all one where your evolution is also mine".
Joyce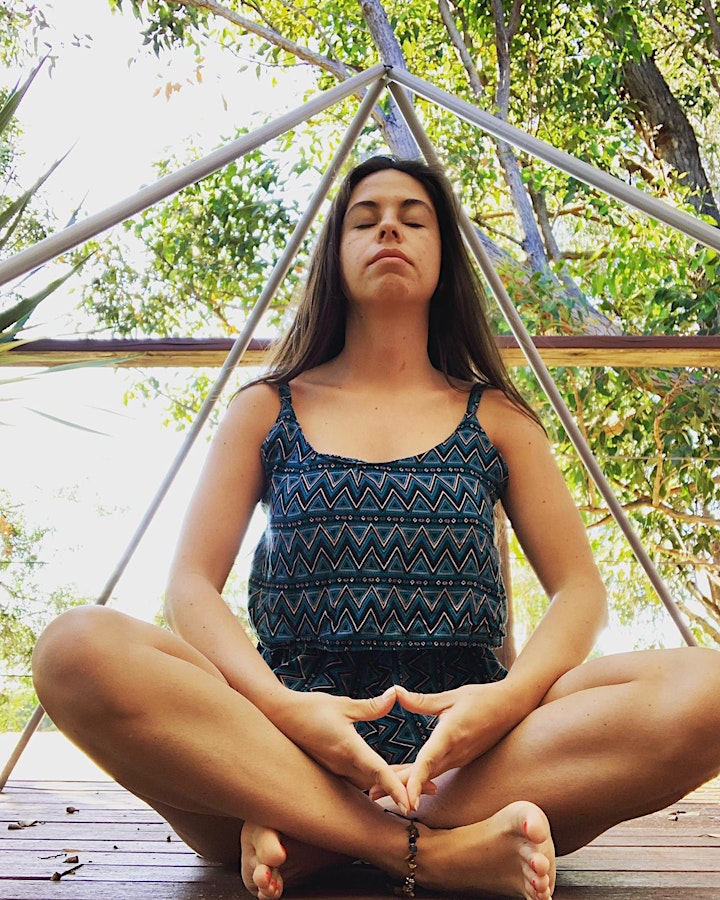 Camila Branda – Theta Healing
Lemurian Crystal Reiki, Access Consciousness Bars and ThetaHealing Practitioner
Camilla has been on her spiritual journey for many years since she was still a young kid. being introduced to the spiritual world by her mother who once received a message from a medium that her mission in this life is to work with healing. Since then, Camilla spend her life studying about spirituality until she realised that she needed to expand her knowledge to the others. That realisation came from dealing with depression and anxiety after 3 years in Australia and not focusing on herself but giving more than she could to everyone around her. Knowing that her body was showing her signs of imbalance, she decided to start a fresh new life and spend a whole year working on self healing. Once she initiated in Reiki, she understood her true purpose and started to follow that path that was once told to her mother by a medium. She is now growing her healing knowledge and techniques to help those who need the same guidance that she needed to learn how to balance her body, mind and soul.
"I believe that with the help of the Creator of All that Is, we are our own healers and that we are here for one purpose: to remind each other how powerful we are when are fulfilled of unconditional love."
Facebook: Camilla Branda - Huna Healing
Instagram: @hunahealing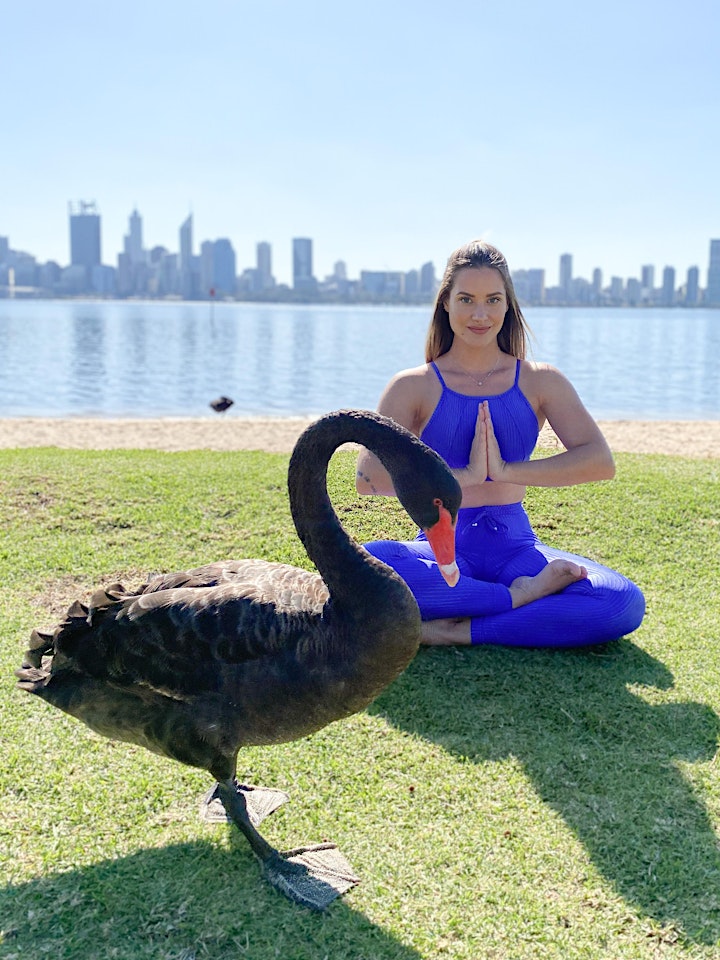 Mel Jade Donnelly - Personal Training
Personal Trainer ||
Ayurveda natural medicine consultant ||
Nutritional and lifestyle consultant I I
My approach to health and fitness is a little different to many personal trainers and nutritionists you may have worked with or heard of before. Through the tools and techniques, I have carried through with me over years of studies with Ayurveda I have created fitness programs and Nutritional Plans that will suit each individual.
I always begin my programs by meeting each individual and taking each client through an initial consultation. During this initial consultation we develop a relationship in which I will discover what steps we need to take to ensure you reach your goals 100%. This could be fitness orientated or nutrition orientated or both, I will always base my programs around each clients lifestyle, work hours, family and most importantly budget.
Prescribe a flavour filled eating plan to assist in any physical or mental health issue
Learn how to live stress free and follow a positive lifestyle Live in tune with nature and who you are. My clients – people are diverse, but one thing unites all: an active position in life.
Mel Donnelly is a qualified personal trainer and Ayurvedic lifestyle consultant.
** Trained and studied with HPC of Miami, Gold Coast who have one of the best reputations in the fitness industry.
** Training under expert guidance of Dr. S Ajit; the most experienced Ayurvedic doctor in Australia, the founder of Australian institute of Ayurvedic studies.
Living the life, she preaches within her own personal everyday life.
"If I can transform my own life, you can too!"
http://www.nirvanalife.com.au/
@nirvanalife.macromeals
@nirvanalife.meljade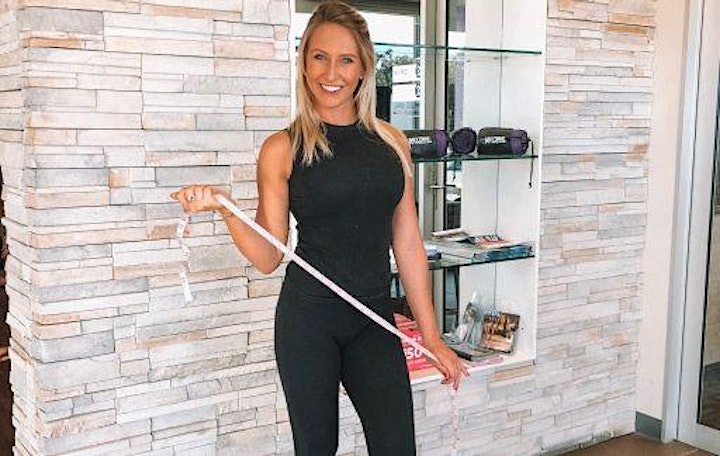 Date and Time
Location
Refund Policy
Contact the organiser to request a refund.
Eventbrite's fee is nonrefundable.