Description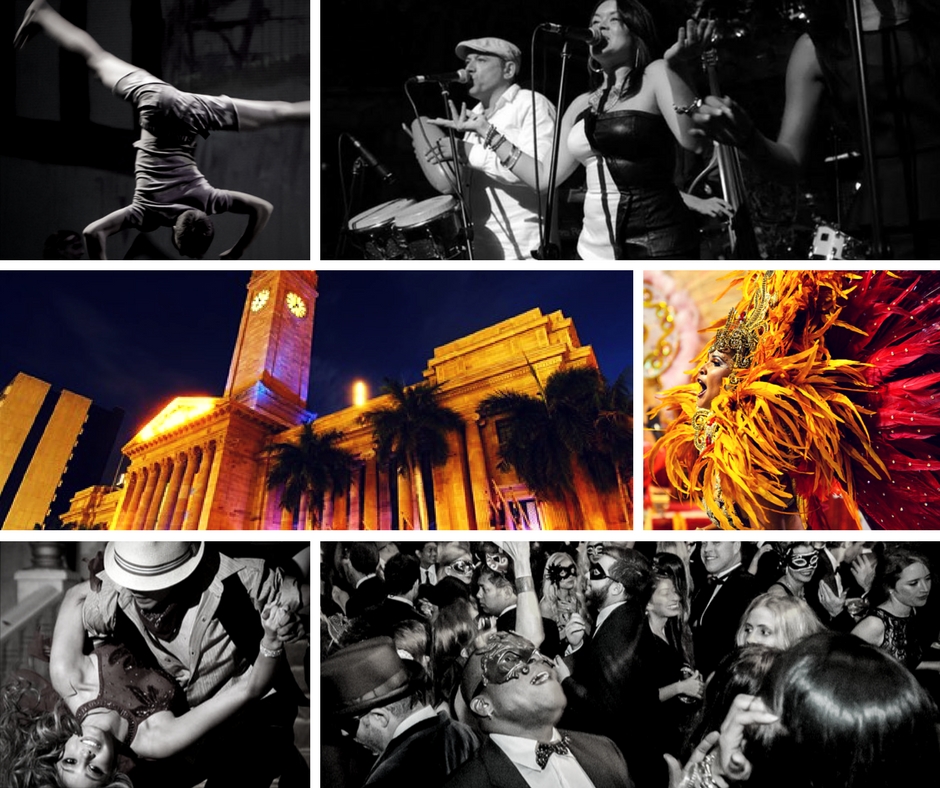 The 65 Roses story dates back to 1965 when a young boy pronounced Cystic Fibrosis as 65 Roses. Since then, 65 Roses has been synonymous with our cause and the rose has been adopted as the national symbol for Cystic Fibrosis.
Brisbane city Hall and King George Square are set to thrive to the beat and mystique of a Latin masquerade festival in October as Cuban musicians, street dancers, circus performers and lovers of all things South American celebrate this exotic and rhythmic culture.
The 65 Roses Gala Ball is not only the chance to experience something distinctly unique in Brisbane, it also provides the ideal opportunity to support an important cause. All proceeds from the festivities will be directed to Cystric Fibrosis Queensland (CFQ) to help support the more than 800 Queenslanders living with this incurable disease.
Starting with pre-ball drinks under the stars in King George Square, attendies will be entertained by traditional South American street dancers and circus performers before entering Brisbane's iconic city hall and being transported to an Afro-Cuban night club for the formal masquerade ball.
The live entertainment will be provided by infamous Afro Cuban ensemble, Chuckale, and the Rio Rhythmic salsa dance performers. The evening will include a guaranteed unique auction and a host of fabulous prizes.
Those who fear they might be upstaged on the Latin dance floor need not fear. The Rio Rhythmics are offering up to 30 registered guests a dance starter course for the bargain price of $90. These lessons normally sell for $138, so spaces are expected to be snatched up very quickly.
---
If you are interested in lead sponsor opportunities or sponosored prize donations within this event please contact our Business Development Manager at Cystic Fibrosis Queensland (07) 3359 8000 or email rozf@cfqld.org.au.
---
FAQs
What are the terms and conditions of attending the 65 Roses Ball 2017 ?
Please read these Terms and Conditions before confirming a booking for the 65 Roses Ball 2017
By making a booking, you are agreeing to be bound by the following terms and conditions.
General Terms and Conditions
The following conditions are both of sale and conditions of attendance at the event:
1. Payment is due immediately and is payable by Visa/Mastercard/Amex.
2. No refund or exchange on any booking except as required by law and as otherwise specified by Cystic Fibrosis Queensland.
3. The right is reserved to add, withdraw, reschedule or substitute artists and / or vary advertised programs, prices, venues, seating arrangements and audience capacity.
4. The right is reserved to add, withdraw, reschedule or vary advertised program.
5. The right of admission is reserved and is subject to Cystic Fibrosis Queensland and the venue's terms of admission, copies of which are available from Cystic Fibrosis Queensland on request.
6. Cystic Fibrosis Queensland, its affiliates and their associated agencies and companies will not be held liable for any misadventure, accident, illness or injury, loss or claim due to the act or omission of the purchaser that may occur whilst undertaking/participating in the 2017 The Rose Cup.