Description
Join Glenis over these 6 weeks to explore and experience deep relaxation through an introduction into
®

iRest Yoga Nidra.



You are invited during iRest® Yoga Nidra to experience a deep state of relaxation and move from the stress response into the relaxation response.
"Based on the ancient teachings of meditation, iRest is an evidence-based transformative practice that leads to psychological, physical, and spiritual healing and well-being.

Its practce is integrative as it heals the various unresolved issues and traumas that are present in your body and mind, and restorative as it enables you to recognize your innate peace of mind that is always present amidst all changing circumstances of life.
iRest provides you with tools to help you relax deeply, release stress, increase resiliency, improve your interpersonal relationships and provide you with greater mastery and control in your life.
iRest nourishes noble qualities such as joy, peacefulness, empathy, forgiveness, patience and loving-kindness toward yourself and others. People who practice iRest report:
Reduced depression, fear and anxiety
Reduced insomnia and levels of stress
Reduced chronic and acute pain
Greater ability to relax and enjoy life
Improved interpersonal relations
Increased inner peace and well-being
iRest is an evidence-based, mind-body approach that is the result of thirty years of observation, research and hands-on development by Dr. Richard Miller and associates.
iRest programs are typically taught as a guided meditation. Students can expect to lie down or sit comforably during the practice."

https://www.irest.us/projects/irest
Glenis Wilkinson is a Yoga Teacher and iRest Teacher-in-training Level 2. She feels privileged to share these amazing practices to soothe the soul, calm the mind, and relax the body.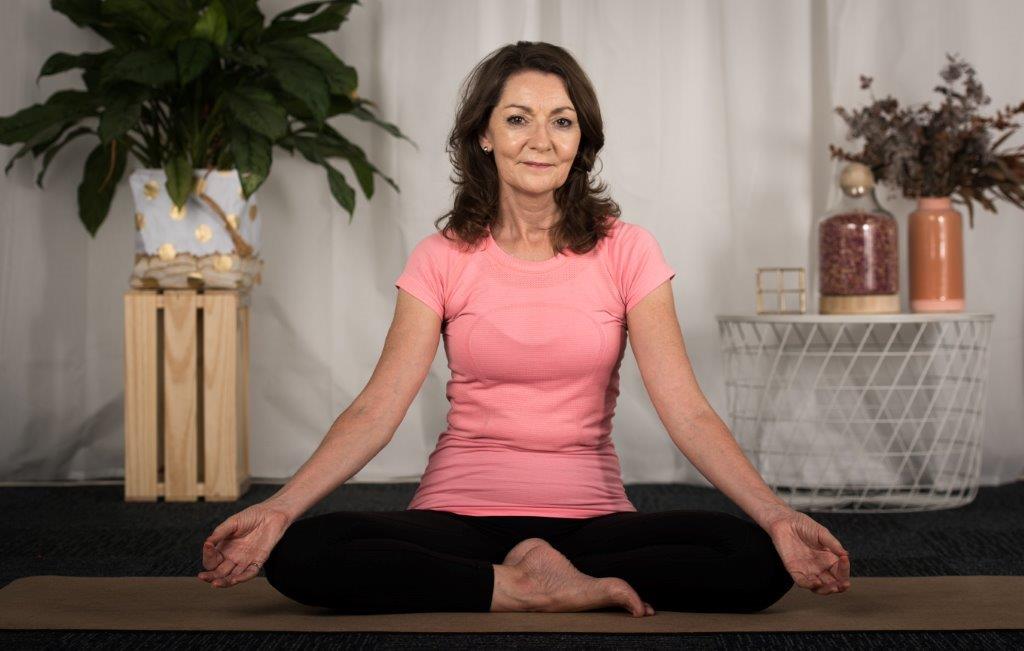 When: 1:15pm-2:00pm over six Thursdays. 14 June - 19 July 2018
Where: Room # 1. Maida Lilley Community Centre,
Level 1, 5 Green Square Close.
Cnr Constance and Alfred Sts.
Fortitude Valley. 350 metres from Fortitude Valley Train Station, bus stops nearby, street metred parking, Valley Metro parking - fee.
Investment: $120 (+booking fee) includes;
Six classes
Printed workbook
6x Yoga Nidra recordings, recorded live during each session, emailed to you each week.

light-weight eye pillow
Please bring:

Yoga mat if you have one, or limited number available - please reserve (let Glenis know if you'd like to reserve one)
anything else you might bring to increase your level of comfort i.e. a scarf/towel for covering the body during yoga nidra, socks.

cushion or rolled up towel, ideal to place under your knees while lying on your mat alternatively reserve a bolster, limited available -please let Glenis know.