Description
The 6 WEEK MINDFULNESS COURSE is an in depth, evidence-based Mindfulness course that will help you develop greater resiliency, calmness and boost your performance.
You will discover effective ways to reduce stress and anxiety and be more deeply engaged in your relationships and life.
HAWTHORN LOCATION | EVENING | 6 WEEKS | WORKBOOK | DOWNLOAD GUIDED MEDITATION | REFRESHMENTS INCLUDED
Dates: Monday for 6 weeks including 26/9, 3/10, 10/10, 17/10, 24/10, 3/11
(No class Melbourne Cup long weekend)
Time: 7pm-8.30pm
Benefits of the 6 Week Mindfulness Course:
Reduced stress and anxiety

Increased relaxation and calm

More confidence and self awareness

Boost performance

Less negative thinking

Increased concentration

Greater decision making

Engaged relationships
Mindfulness practice can lead to significant changes in the brain associated with memory, empathy, stress response and immune function and is widely considered an integrative approach to medicine that has been researched all over the world.
Daily Meditation home practice is expected for the duration of the course, support emails, 20 page workbook and downloadable guided meditation MP3 is included in the student pack. The location is an established Mindfulness practice in the heart of Hawthorn with comfortable cushions and seating as well as yoga mats for laying down and refreshments provided.
The course covers:
Mindfulness approaches and perceptions
Investigating stress and resiliency
Practice and developing mindfulness atttitudes
Interpersonal Mindfulness
Personal values and purposeful life.
More information visit www.mindfulnessroom.com or www.melbournecoach.com.au or email info@mindfulnessroom.com
Numbers limited to 10 | Parking in Grace Street Hawthorn | Refreshments Included
Classes are facilitated by Certified Life Coach and Mindfulness Teacher Marion Miller at her Hawthorn practice featured in the image below. Marion brings 20 years Meditation experience and 7 years facilitating experience to her course and holds a warm and safe space to learn and practice mindfulness in community.
Prior to the commencement of the course you will be sent a confidential intake questionnaire and need to email it back before the start date. All payments must also be made prior to commencement via the Eventbrite link.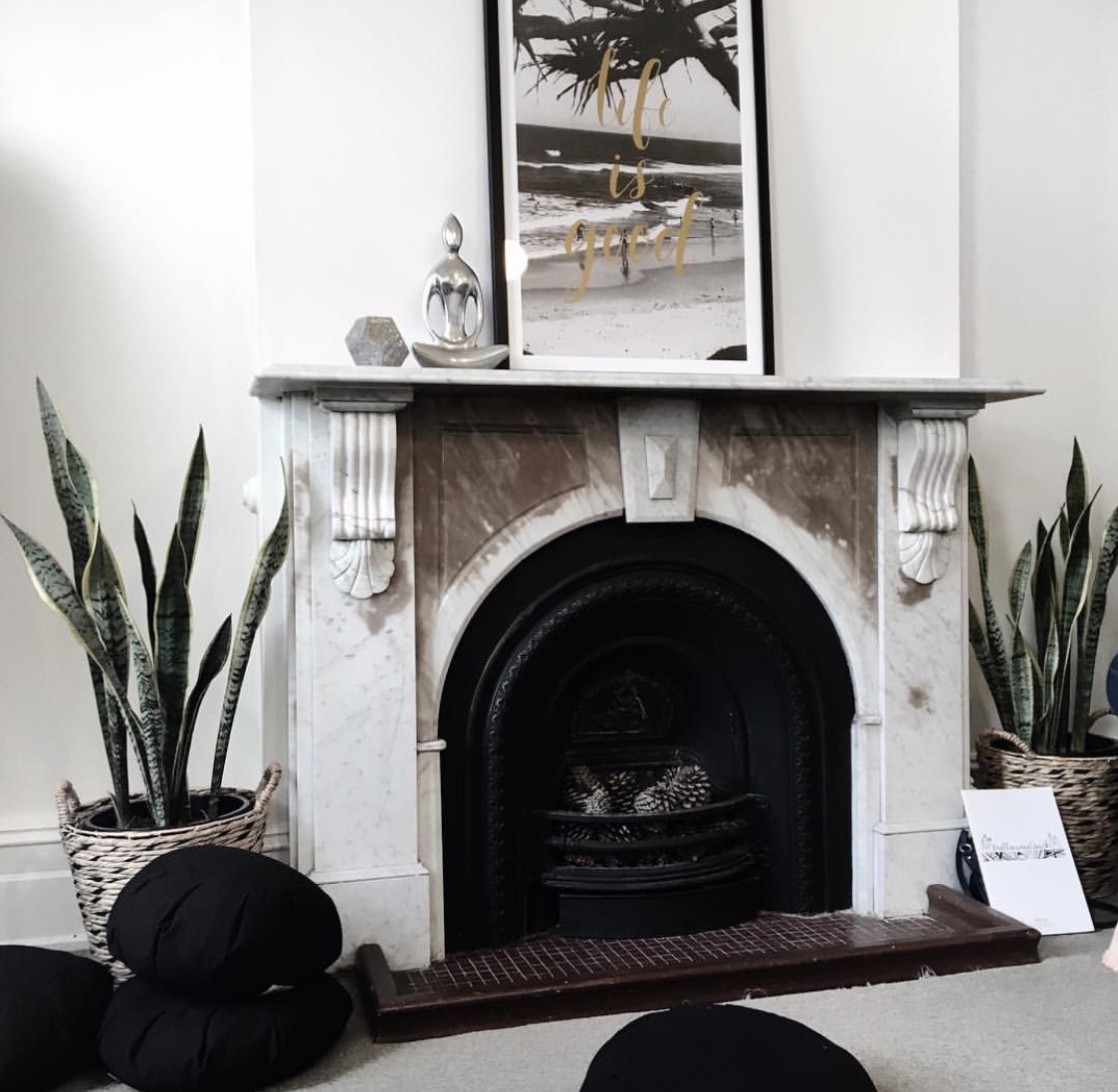 What past clients have said:
"My favourite takeaway from the session was 'doing vs being' 'Do-ing referring to doing activities in auto-pilot mode. 'Be-ing' referring to being present when we do these activities. Today I choose the latter and now on my journey to being in the present! Thank you Melbourne Coach for a great workshop!"
"This morning we went to a mindfulness session in this beautiful space. I actually feel surprisingly content and at peace.. Perfect way to spend a Saturday morning!"
"Thank you for today. It was powerful and insightful for me. I feel uncomfortable showing my emotions, hence the reason why I tried to put a lid on it quickly, but the emotion was overwhelming me on this occasion. The subject matter was quite pertinent to me and I felt a wave of tingles all over my body, I knew at that moment I had just felt something very profound and it was liberating. I felt emotional because of how wound up I am, and the thought of lifting this weight, even for a brief moment was wonderful. Driving home I feel even more resolute to learn to accept, be in the moment and put an end to the things that hold me to ransom. You've been great Marion, transforming my life is no easy task, but I feel I'm on the right path."
Huffington Post on the Science of How Mindfulness Works
In these brain regions, the simple act of practicing mindfulness increased both brain activity and the density of brain tissue:
The anterior cingulate cortex (ACC), which is responsible for self-control. It enables you to resist distractions, to focus, and to avoid impulsivity in order to work efficiently and make great decisions. The ACC is also responsible for flexibility, and people who have problems in this brain area are known to stick to ineffective problem-solving strategies when they should be adjusting their approach.
The hippocampus, which, among other things, is responsible for resilience in the face of setbacks and challenges. The hippocampus is readily damaged by stress, making it a need area for most people. The hippocampus is red/orange in the image below.
"Mindfulness is paying attention in a particular way: on purpose, in the present moment, and non-judgmentally."~ Jon Kabat-Zinn
The 6 week Mindfulness Course is effective for change, growth or healing.
REGISTER YOUR PLACE TODAY!