Description
The people we work with, and how we work with them are crucial to the positive operation of any organisation.
So how do you prevent burn-out of volunteers, staff and yourself?
Mitchell Shire Council are pleased to deliver a FREE 6 Ingredients: Preventing Burnout Training Session (2 session times available) to assist community organisations with best practice strategies and approaches for successfully looking after volunteers, staff and yourself.
This session will provide you with practical, actionable tools that you can put in place straight away, and with minimal disruption to your workflow.
Topics in this session include:
Leadership – understanding the importance of leadership and task ownership

Focus – aligning tasks with the organisational mission, understanding "why"

Priority – collaborating and allocating tasks as a team in a logical order

Efficiency – analysing strengths and allocating appropriate resources

Sharing – encouraging team to share knowledge and workload; multi-skilled workforce

Outlet – awareness of the warning signs; stress relief and balance
About the facilitator: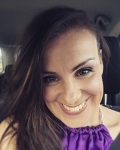 Deb Herring holds a Bachelor of Behavioural Science and is a qualified trainer.
Deb is passionate about improving holistic wellbeing for individual and commercial clients, which has inspired the creation of her coaching business and an extensive range of workshops and books with a focus on positive health and lifestyle factors.
Tea, coffee & refreshments will be provided.
When
Afternoon session: 1:30pm to 4pm, Thursday 14 November 2019
Evening session: 6pm to 8:30pm, Thursday 14 Novemeber 2019
Please arrive roughly 15 prior to the session commencing for registration.

Where
Council Chambers, 113 High Street, Broadford
Car parking available via Murchison Street in the Council car park.
RSVP: By Midnight Tuesday 12 November 2019*
Bookings are essential as limited spaces are available. Please book via Eventbrite as soon as possible to avoid missing out. *Due to limited space, registration will be limited to a maximum of two people per organisaton to ensure more community groups have the opportunity to participate.
Please call Community Development on 5734 6200 or email community.development@mitchellshire.vic.gov.au for more information or assistance with your booking.