5th Nelson Mandela Lecture delivered by His Excellency David Comissiong
5th Annual Nelson Mandela (Virtual) Zoom Lecture delivered by His Excellency David Comissiong, Barbados' Ambassador to CARICOM
About this event
5th Nelson Mandela Annual Lecture delivered by
HE David Comissiong Barbados' Ambassador to the Caribbean Community (CARICOM).
"REPARATIONS and the Nelson Mandela mission of transforming and humanizing Structures of Oppression"
Date: Saturday 18th July 2020
Time: 8pm - 9pm
Place: Virtual Zoom Lecture Join
https://us02web.zoom.us/j/83039305897?pwd=MnNPN0l6R3lDdG9kcHlFOWRBY2tmQT09
Meeting ID: 830 3930 5897
Password: 880318
#Black Lives Matter! "No Justice No Peace!"
"May your choices reflect your hopes, not your fears."- Nelson Mandela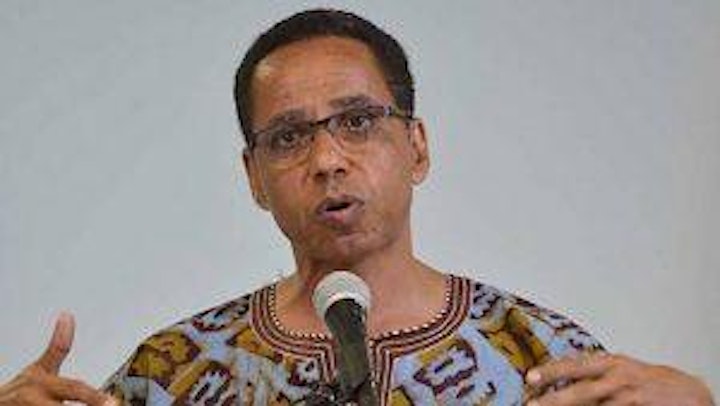 BIO OF DAVID COMISSIONG
David Comissiong was born on the 17th April 1960 in the Caribbean island of St. Vincent. The son of a travelling Methodist Minister of Religion, David received his primary education at Tranquility Primary School in Trinidad, before attending Harrison College and the University of the West Indies (UWI) in Barbados.
He won a Barbados Exhibition in 1979 and the 'Sir Fred Phillips' academic prize at the Faculty of Law, University of the West Indies in 1981 and has been a practicing Attorney-at-Law since 1984.
David Comissiong is a former Senator in the government of Barbados, and is currently Barbados' Ambassador to the Caribbean Community (CARICOM) and to the Association of Caribbean States (ACS).
He is also a founder-member of the Caribbean Pan-African Network (CPAN) and the Global Afrikan Congress (GAC) and was an architect and the first Director of the Barbados Government's Commission for Pan-African Affairs (CPAA).
He represented the Caribbean region at the 7th Pan-African Congress in Uganda (1994), played a key role in the United Nations' World Conference Against Racism in South Africa (2001), and has represented the Diaspora on the African Union's Economic Social and Cultural Council (ECOSOCC).
Between 2012 and 2018, Mr Comissiong served as a member of Barbados' National Task Force on Reparations.
He is also the author of The Wide Streets of Tomorrow: Essays and Speeches and of It's the Healing of the Nation: The Case for Reparations.
Organiser of 5th Nelson Mandela Lecture delivered by His Excellency David Comissiong
Objectives
To promote Nelson Mandela's values of social justice and commitment to community service in solidarity with humanity as part of the global movement for good.
To motivate socially transformative action that helps to change people's lives for the better for the realisation and restoration of dignity.
To ensure cumulative action with lasting effects that strives to leave behind not just physical changes, but also a sense of empowerment.
To build pride in both communities and in individuals so they can increasingly take charge of their destinies and to improve their circumstances.
To adopt actions that fall within the ethical framework of "service to one's fellow humans"