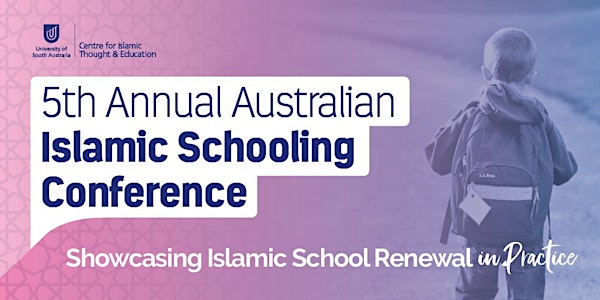 5th Annual Australian Islamic Schooling Conference
Event Information
Location
Malek Fahd Islamic School
405 Waterloo Road
Greenacre, NSW 2190
Australia
Refund policy
Refunds up to 7 days before event
5th Annual Australian Islamic Schooling Conference: Showcasing Islamic School Renewal in Practice
About this event
Islamic Schools in Australia have proven we belong. Academically we can compete with the best. School infrastructures are increasingly attractive. And enrolments continue to soar. Now we collectively aspire for something greater: distinction.
Over the past four years, a select group of Australian Islamic schools have made a commitment of school renewal toward distinction. Through school-university partnerships with CITE, cohorts of educators are collaborating, innovating, and renewing educational practice in their schools.
This upcoming conference responds to the urgent need to showcase these schools that are leading renewal of Islamic schooling in Australia. During the conference you will have an opportunity to engage with educators who have made practical and transformative renewal to school-wide behaviour management policy and practice, curriculum integration approaches, and well-being programs (among many others) that offer a renewed school ethos rooted in the Islamic tradition.
During the conference you will also be part of the launch of a landmark stimulus paper entitled: Shared Vision for Islamic Schooling in Australia: Learners, Learning, and Leading Learning. This stimulus paper, a collaboration between CITE and ISAA, intends to foster greater commitment from parents, students, and educators across Australia for the potential of Islamic schooling.
Don't miss being part of a collective effort toward distinction.
*Invoice provided upon request via email cite@unisa.edu.au
Date and time
Location
Malek Fahd Islamic School
405 Waterloo Road
Greenacre, NSW 2190
Australia
Refund policy
Refunds up to 7 days before event