Description
Sydney Retail Festival (SRF)
16th + 17th of September 2019
9 am - 4 pm
The Venue Alexandria, Sydney


Sydney Retail Festival (SRF) is a premium fashion trade event open to all areas of the fashion Industry. Registered businesses and representatives in the fashion industry are eligible to attend, including:
Department Store Buyers
Boutique and Speciality Store Owners
Online Retailers
Wholesalers
Distributers
Private Label Agents
Manufacturers
Sales Agents
Emerging Designers
Fashion Students and Graduates
Bloggers, Stylists and Industry Personalities.


Showcasing both established and emerging, local and international brands, SRF allows buyers, wholesalers and designers to connect and showcase their latest collections and products.


CATEGORIES
The 2-day festival will feature brands showcasing a range of categories including:
Women's Apparel
Menswear and Streetwear
Jewellery, Accessories and Footwear
Swimwear, Activewear and Resortwear
Intimates and Sleepwear
Childrenswear and Maternity
Technology & Consulting
Manufacturing & Textiles
Sustainable Fashion
Homewares
Gifts
Beauty
Travel

TESTIMONIALS
Here is what some of our previous visitors have said about our events!
"We are really happy we were able to have a presence – thank you for your help to make it happen! We were able to capture a good number of leads."
- Amazon
"The event was great. You made it very easy for the team to come and it was really appreciated here"
- The Iconic
"I'm here to support independent trade shows that support Australian designers. I'm open when it comes to brands. Husk is all about discovery."
- Husk
"A fantastic event, full of passionate entrepreneurs. The event offers great networking opportunities, and a genuine sharing of wisdom amongst participants."
- iChange

"There are amazing opportunities to network with other creatives, brands and industry professionals"
- Jamie Azzopardi, Celebrity Stylist

SEMINARS :

Full list below:
Monday September 16th, 11:00-12:00pm
The Future of Retail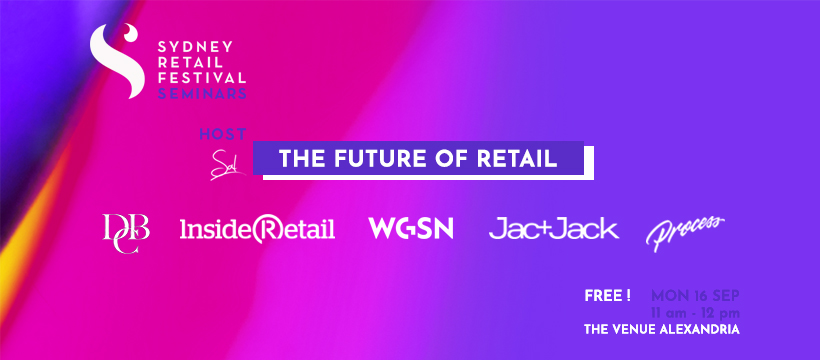 Monday September 16th, 12:30-1:30pm
Tech and Fashion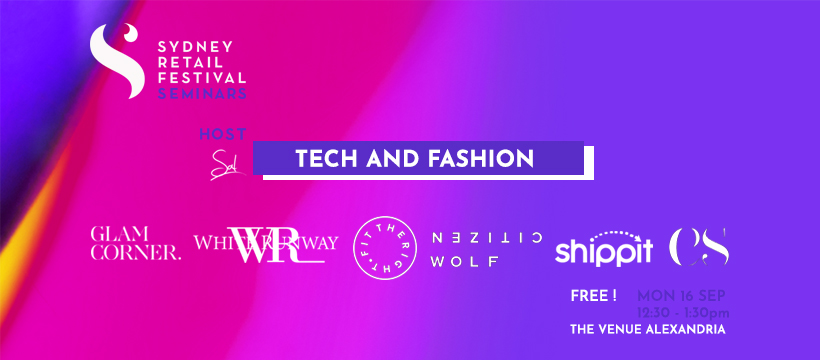 Monday September 16th, 2:00-3:00pm
What Buyer's Want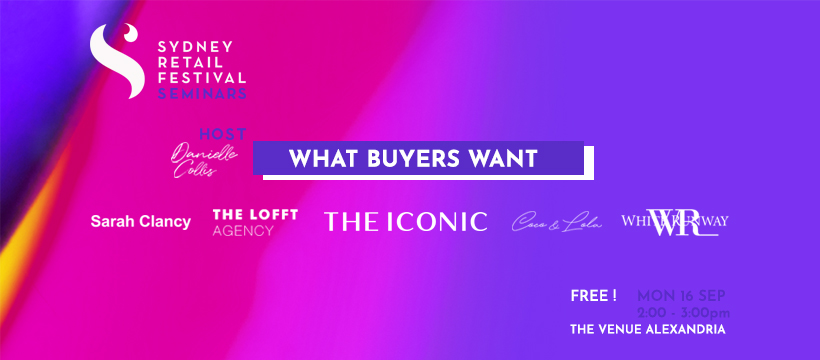 Tuesday September 17th, 11:00-12:00pm
Sustainability and Sourcing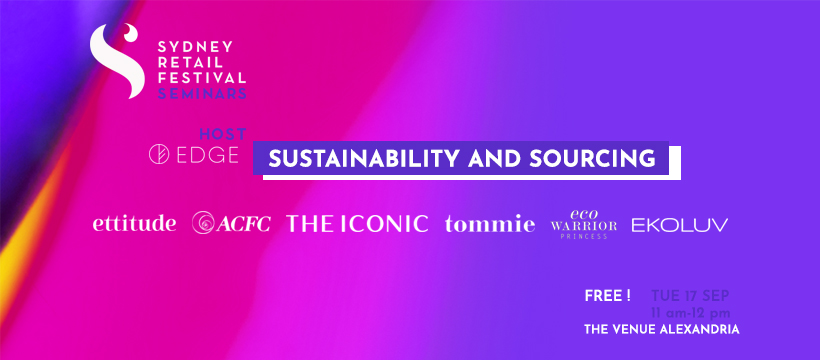 Tuesday September 17th, 12:30-1:30pm
Social Impact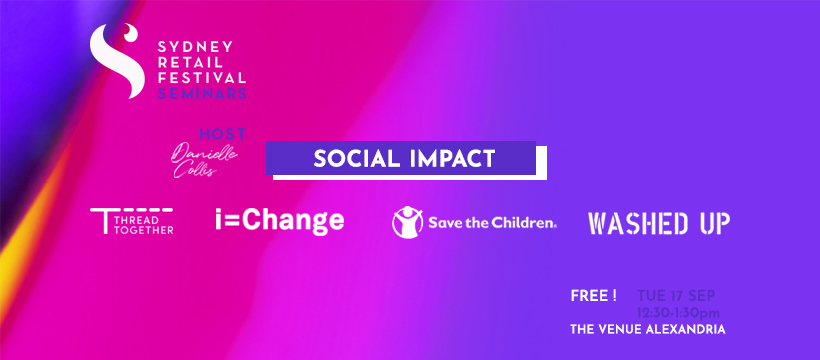 Tuesday September 17th, 2:00-3:00pm
Fashion Influence and Marketing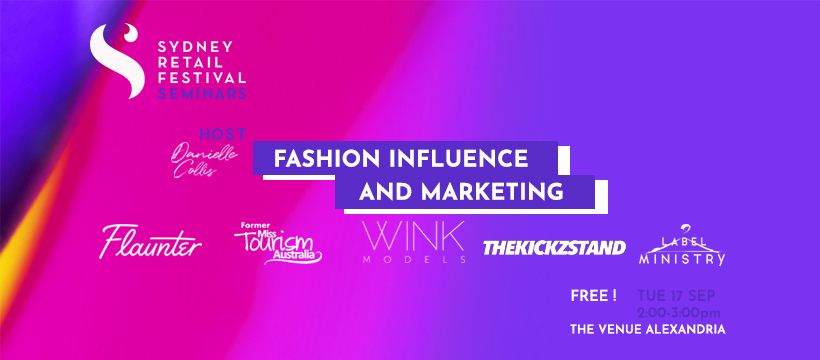 PREVIOUS EVENTS

Watch our MRF 2019 / SRF 2018 Highlights Video here

Contact Events Team for details. Exhibitor Applications are open.
www.sydneyretailfestival.com.au
info@sydneyretailfestival.com.au
(03) 9103 1407