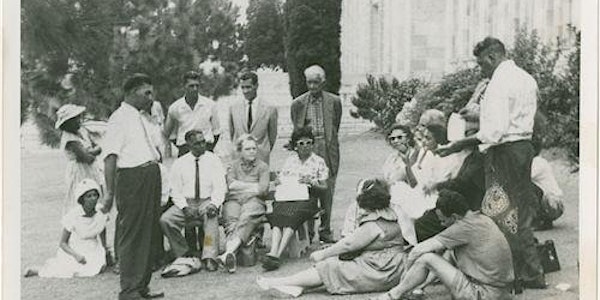 55 Years On - The 1967 Referendum (online event via Zoom)
55 Years On - The 1967 Referendum (online event via Zoom)
About this event
In Conversation
As this year's National Reconciliation Week's theme of Be Brave Make Change is heard, we think back to the courage and tenacity shown to advocate for change through the landmark 1967 referendum. Join the University of Queensland's Professor Bronwyn Fredericks, Pro-Vice-Chancellor (Indigenous Engagement), Professor Tracey Bunda, Academic Director, Aboriginal and Torres Strait Islander Studies Unit, Professor Norm Sheehan, Honorary Professor School of Education and Dr Dylan Lino, Senior Lecturer, TC Beirne School of Law.
This years' 55 anniversary of the 1967 referendum is an opportunity for us all to pause... and reflect on Aboriginal and Torres Strait Islander peoples and non-Indigenous peoples who have and continue to change the landscape in Australia? What will changemakers bring in the next 55 years?
Image: Joe McGinness, Charles Perkins and others campaigning at the University of Queensland, Brisbane, c1967.
Photo credit: Union of Australian Women
_________________________________________________________________________________
Venue
This is an online event and will be held on Zoom
__________________________________________________________________________________________________________________________
Enquiries
Nell Angus
Project Manager
Office of the Pro-Vice-Chancellor (Indigenous Engagement)
lynnell.angus@uq.edu.au