Description
***SOLD OUT!***
The baking industry event of the year
This year Australasia's most prestigious annual baking prize ­– the LA Judge Award – celebrates an incredible 50 years.
Following three days of rigorous competition, a special 50th anniversary retrospective gala dinner will be held on 18 May, 2017, overlooking Darling Harbour, attended by 200 baking industry stakeholders from across Australia.
For those in the baking industry who have never attended an LA Judge Award gala dinner before – or even if you have – this is an unmissable event.
50th LA Judge Award Gala Dinner and Award Ceremony
Thursday, 18 May 2016, from 7pm (networking drinks)
Dockside, Cockle Bay Wharf, Sydney
Tickets: $140 (Includes drinks, canapes and 3 course meal)
Table of 10: $1300 ($100 discount)
Discount tickets for Australian Society of Baking members: $120 (contact ASB)
LA Judge Award - background
Australasia's most prestigious annual baking prize recognises the best young baking apprentice in Australia and New Zealand.
Each year bakers who are just about to finish – or have recently finished – their apprenticeship compete for the honour of the LA Judge title.
Each Australian state, and New Zealand, has the opportunity to nominate a competitor 23 years or younger. These young bakers' skills are evaluated in areas of practical baking, technical knowledge and communication abilities during the three days of competition. Recognising these skills ensures the development of a strong baking industry through encouragement of leadership.
THANK YOU TO OUR SPONSORS
Gala Dinner Sponsor

Major Sponsor and Prize Sponsor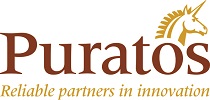 Major sponsors




Supporting sponsors



Media sponsor

Competition break sponsors