50th anniversary: Celebrating the WRESAT Program and its People
Sales Have Ended
Registrations are closed
Ticket sales for this event have closed.
Sales Have Ended
Registrations are closed
Ticket sales for this event have closed.
Description
The "SPecial Antimissile Research Tests, Australia (SPARTA)" Program was part of a joint United States–United Kingdom–Australian research program aimed at understanding re-entry phenomena. Ten surplus Redstone missiles were provided by the US for the program. In 1967, the US donated one spare Redstone rocket for use by Australian scientists to develop and execute the WRESat mission.
The year 2017 marks the 50th anniversary of Australia's first successful launch of an orbital space mission from the Australian launch site at Woomera. Dr Gordon Pike, started work at the WRE with members of the WRESAT project team the continued on to become a distinguished Australian scientist and space engineer, and has been directly involved in the entire history Australia's national communications satellite programs. Dr Pike will be hosted by the American Institute of Aeronautics & Astronautics (AIAA Sydney Section) to present a lecture on the WRESAT program, and its people, to the general public to commemorate this significant milestone in Australia's space history.
This is a FREE event and all are welcome. Please note however that tickets are strictly limited and registration is essential.
A map of the ADFA campus can be found at: https://www.unsw.adfa.edu.au/sites/default/files/uploads/ADFA-Map_0.pdf

---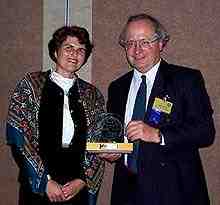 Dr Gordon Pike retired from Optus in late 2009 following a distinguished 38 year career in the Australian aerospace industry, including responsibilities for the project management of 7 of the 10 Australian communications satellites built and launched since the first in 1985. He was the deputy program manager for the other 3. He then became a part-time consultant to National Broadband Network Company for the satellite component of the NBN.Gordon started his engineering career as a Research Scientist at the Weapons Research Establishment in Adelaide two years after the WRESAT mission, working with many people that were involved in the program. Gordan's special interest is space launch systems and he has many experiences working at the major space launch facilities in China (Xichang), South America (French Guiana) and the USA (Kennedy Space Center, Florida). he ash also served academic and adjunct professorship appointments in Space Engineering at the University of Queensland, University of Sydney, University of New South Wales, and the Australian Defence Force Academy. He has a Doctorate in Philosophy for research into the aerodynamics of aircraft in ground effect and has published over twenty-five technical papers in Australia, the USA, and the UK.
Dr Pike is an Associate Fellow of the AIAA and has been recognised with numerous awards for his long service in developing Australia's satellite communications systems, as well as promoting awareness of the benefits of space in the wider Australian community.
This commermoration is proudly supported by the University of New South Wales, Canberra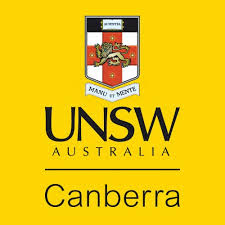 ---